Acclaimed chef Theo Randall is widely regarded as one of the UK's specialists in Italian cuisine. Well respected for his role as head chef at The River Café for over 15 years, it was under his patronage that the restaurant received its first Michelin star in 1997.  He left to launch Theo Randall at the InterContinental, which opened in November 2006, now celebrating its tenth year. Theo is a regular on national television, and has published two successful recipe books, PASTA (2006) and My Simple Italian (2015).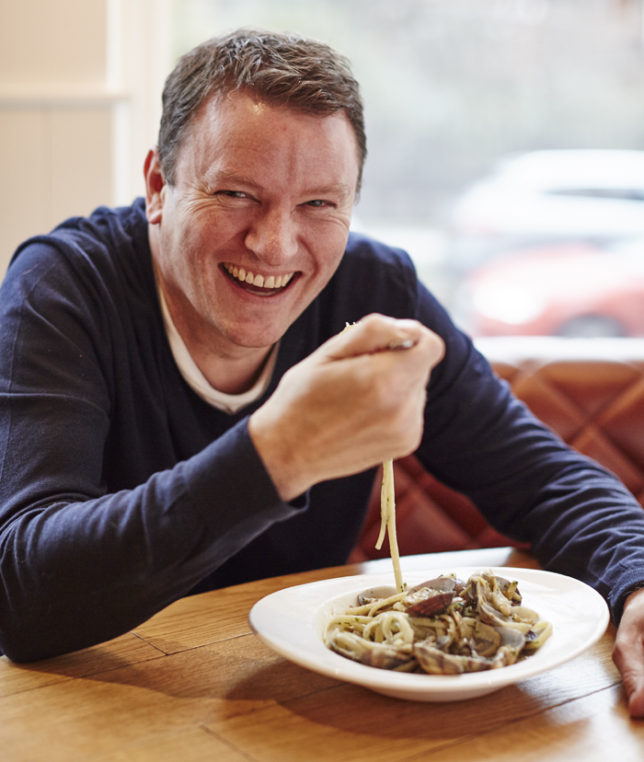 We were invited to dine at his recently opened restaurant Theo's Simple Italian at the Hotel Indigo® London Kensington. It is all day restaurant serving a classic rustic Italian menu set within a light, bright and welcoming neighbourhood restaurant. The menu at Theo's Simple Italian is delivered by attentive and friendly staff that put you at ease and make you feel at home.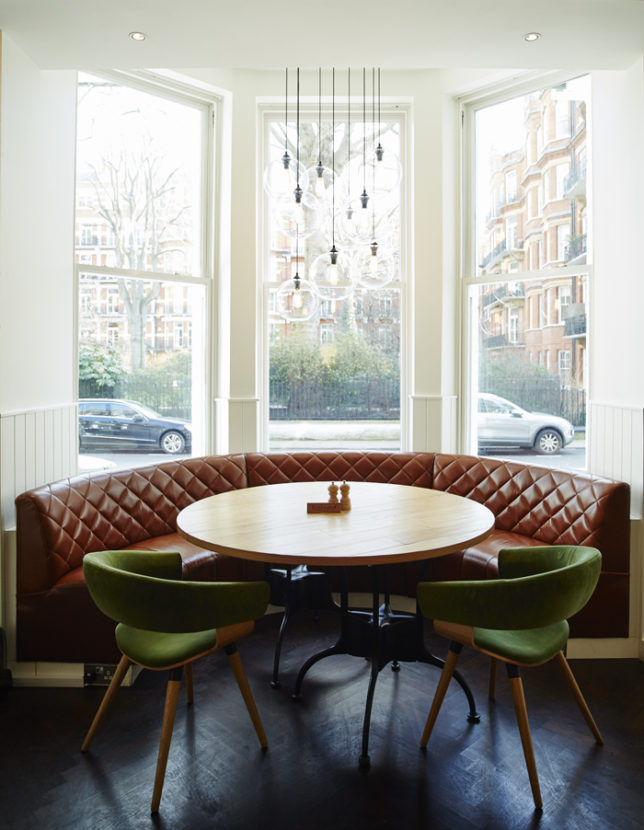 So at ease in fact that they even accept dogs in the main restaurant which was music to Puppy Gizmo's ears. He joined us to supervise the evening's culinary delights and give his paw of approval to Theo's delicious menu where the vibrant dishes focused on seasonality and flavour. Theo Randall believes that food should be a social occasion and what could be more sociable than having dinner with man's best friend, the adorable Puppy Gizmo.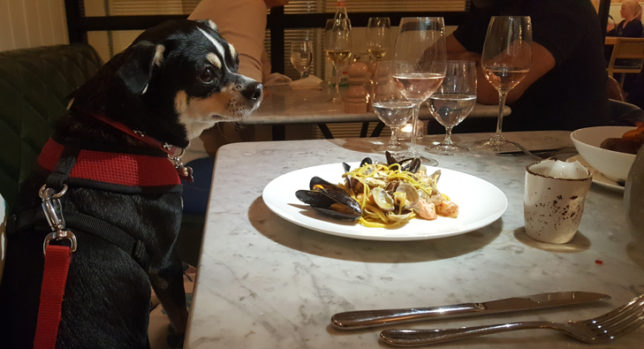 The 54 cover restaurant offers a number of private and semi-private dining options, as well as tables for larger groups. The bar features locally sourced beer on draught, artisan Italian beers by the bottle and classic Italian cocktails. Inspiring diners to recreate the simple Italian food they love at home, the restaurant also features an Italian deli and cold counter selling seasonal produce, fine ingredients and artisan products including the very best of Italian and homemade goods like cured meats and artisan coffee.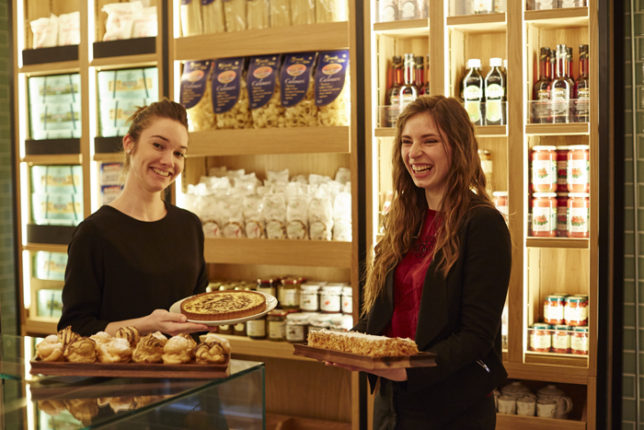 Theo's Simple Italian highlights the rustic and fresh flavours of Italian cooking bringing locally crafted produce to life. Head Chef William Leoni and his brigade work closely alongside Theo as Culinary Director to celebrate the best of casual dining Italian-style using top quality ingredients, perfectly balanced flavour combinations and above all classic, simple and authentic Italian dishes. Theo Randall told us during our interview (featured in the Vitality Edition of SLOAN!) that these days "everyone wants burrata" so it not surprising to find this popular starter on the antipasti menu.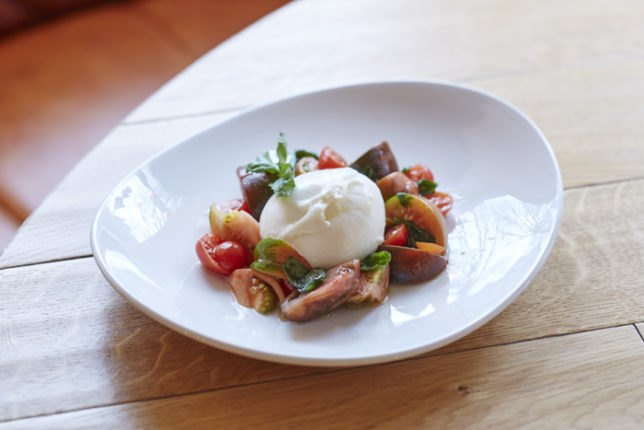 Theo says, "I love to start a meal with delicious antipasti and fresh focaccia". So what better way to start our evening than with some delicious fresh foccacia with the classic Italian flavours of rosemary and sea salt.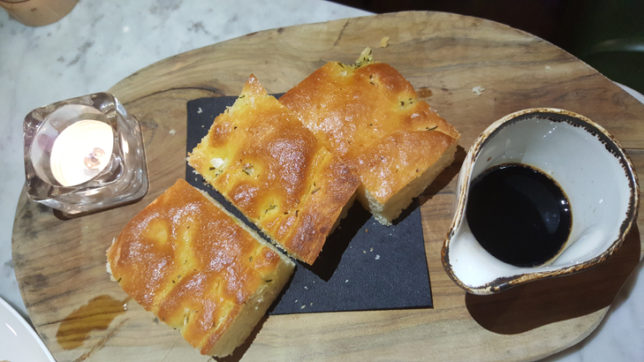 Theo also says, " I find that food that's shared tastes even better". Listening to his advice we shared a plate of Fritto Misto of prawns, squid, red mullet and zucchini served with alioli.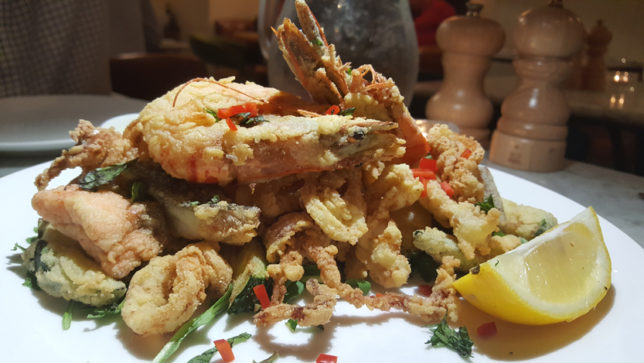 It was soon time for the main event. With approving looks from Puppy Gizmo we devoured a plate of delicious Tagliarini Pescatora laden with fish, prawns, mussels and clams.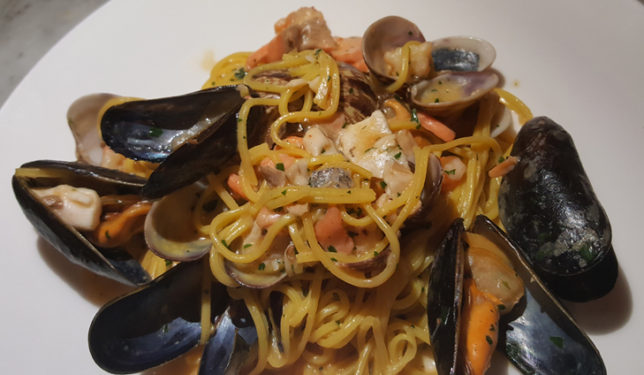 My dining companion tucked in to a plate of Agnello al forno – slow cooked lamb shoulder with olives, rosemary, white wine, sweet celeriac, carrot and spinach that was full of the authentic flavours of Theo's beloved Italian cuisine.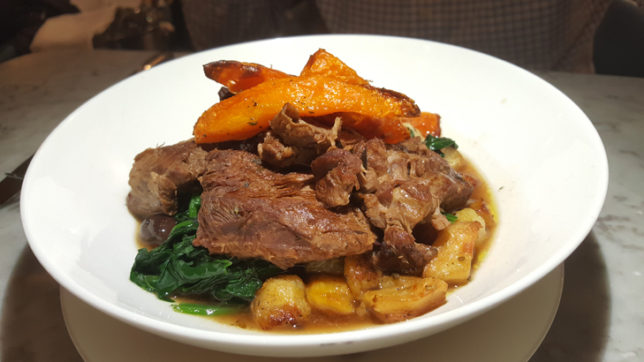 When it comes to dessert, Theo says he loves to finish a meal with a large plate of desserts to share between your guests. As it was just the two of us (Puppy Gizmo doesn't have a sweet tooth!) we decided to order two desserts but share both in the Italian way. What could be more Italian than Tiramisu…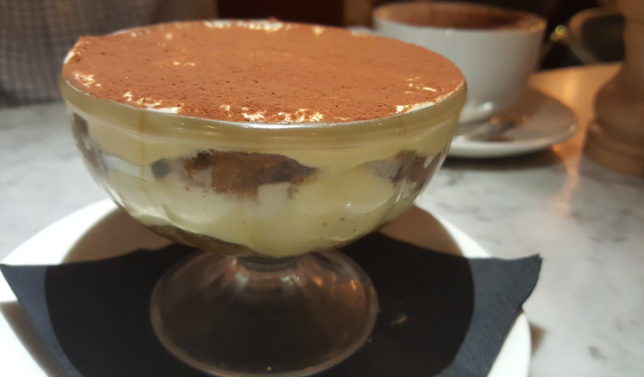 And we just had to try Amalfi Lemon Tarte, said to be Theo's signature dessert.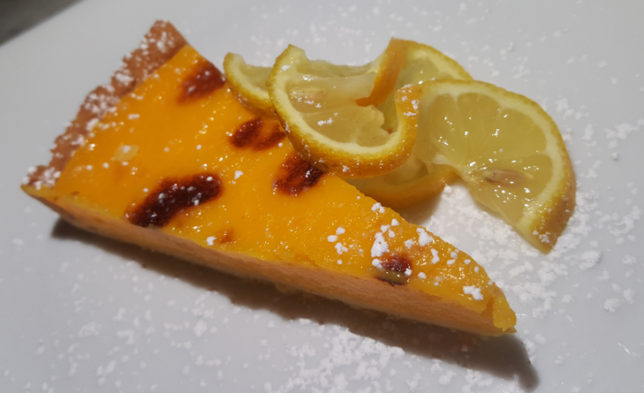 Theo says that "Theo's Simple Italian is the perfect place to come for good food with a relaxed feel" and we can't help but agree!
Theo's Simple Italian
34-44 Barkston Gardens, London SW5 0EW
0207 370 9130
www.theossimpleitalian.co.uk
@TheosSItalian