Le Pont de la Tour is a renowned French restaurant which offers traditional yet innovative French cuisine in a luxurious riverside setting with iconic views of Tower Bridge and the City of London skyline.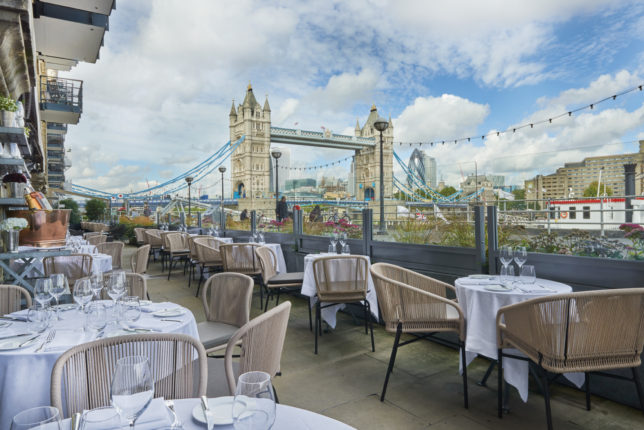 Le Pont de la Tour is part of the highly successful luxury hospitality group D & D London who celebrate their 10th anniversary this year after seeing a period of rapid expansion through new launches and refurbishment of existing restaurants, including the refurbishment of Le Pont de la Tour last year.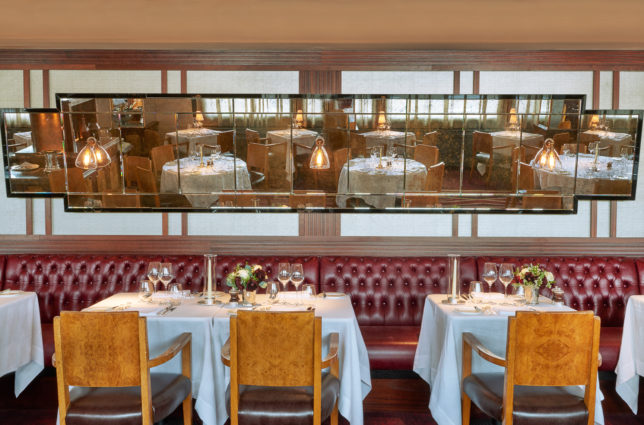 Frederick Forster joined Le Pont de la Tour as head chef in September 2015. He began his career in the restaurant industry at the young age of 18, having trained at Westminster Catering College. Early in his career he completed stages at The Savoy in London as well as at the three Michelin-starred restaurant Régis et Jacques Marcon near Lyon.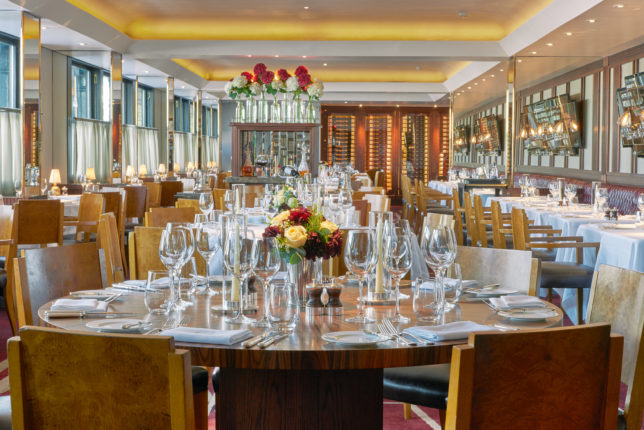 Frederick was awarded the Roux Scholarship in 2011 and in the same year won the prestigious title of National Chef of the Year from the Craft Guild of Chefs. He has held positions at a number of high profile restaurants working with Raymond Blanc at Le Manoir aux Quat' Saisons, Gordon Ramsey at L'Abergine, Michel Roux at Le Gavroche and John Williams at The Ritz who continues to be a great mentor to Frederick.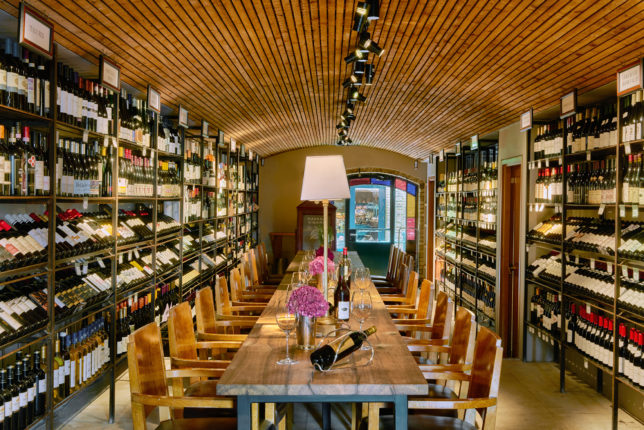 With a flute of champagne served to us upon arrival, we settled in to admire the stunning view of the illuminated Tower Bridge before perusing the menu designed by Head Chef Frederick Forster.
At Le Pont de la Tour, Frederick draws inspiration from classic French cuisine with unexpected but thoughtful twists, highlighting the freshness and provenance of British produce cooked simply and elegantly. He cooks by the motto is "less is more" and we were looking forward to sampling some of the highlights from the autumn menu. We began the meal in style with a couple of beautifully fresh Jersey Rocks Oysters.
Starters arrived. My dining companion chose the Butternut Squash Soup Velouté which came with Cured Ham and Quail's Egg Tart…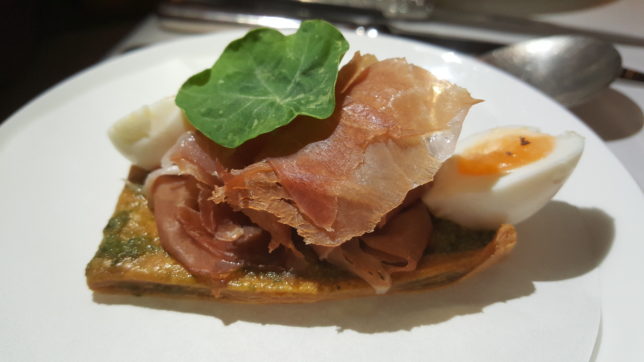 For my starter, I chose the Seared Foie Gras served with Caramelised Plum and Puffed Wild Rice.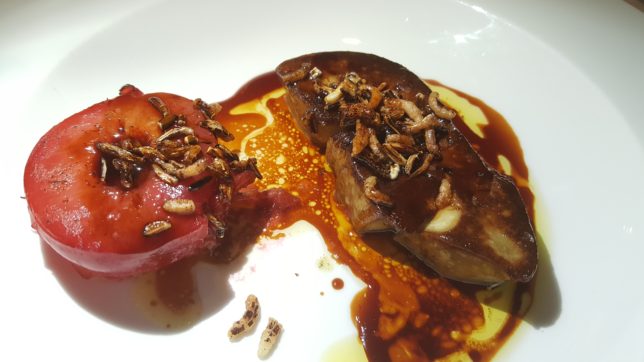 For the mains, we enjoyed the Fillet of Lamb served with Provençal vegetables, Herb Gnocchi and Basil Pesto.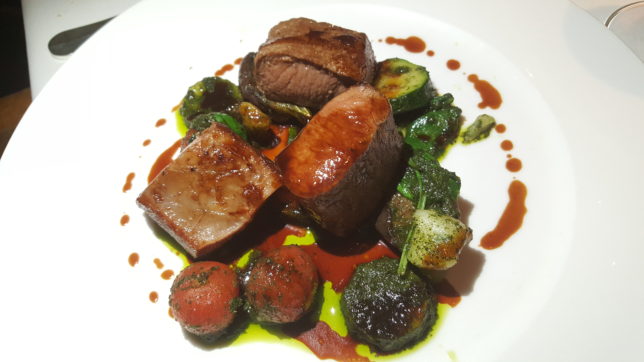 Potato Purée was the perfect accompaniment to the dish.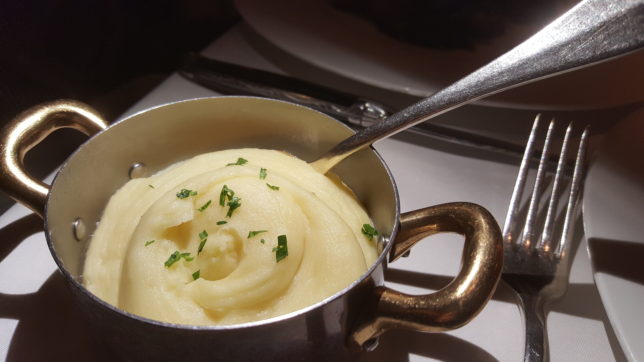 I enjoyed the Fillet of Seabream with Confit Fennel and Baby Squid served on a bed of Crushed Potatoes.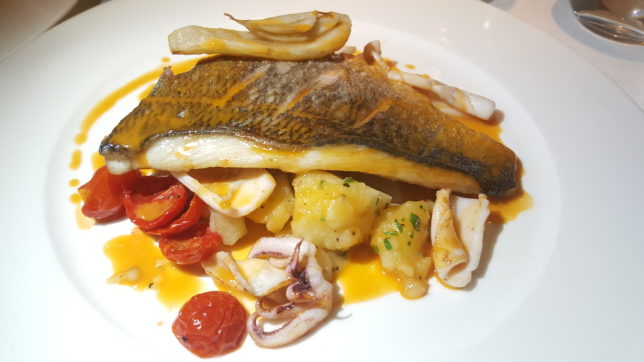 Dessert was the Opera Cake and Praline Cream topped with fresh raspberries.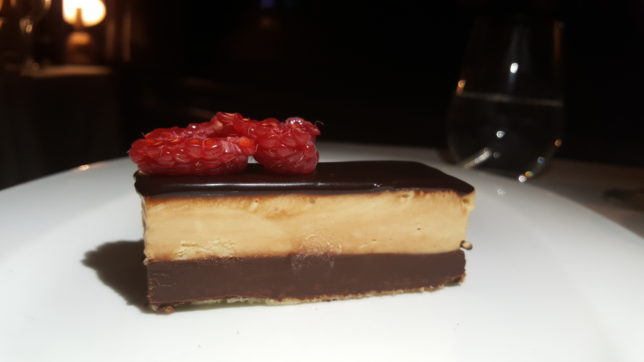 And for a final flair of French culinary mastery, we ordered the Crêpes Suzettes and watched the waiter flambée away…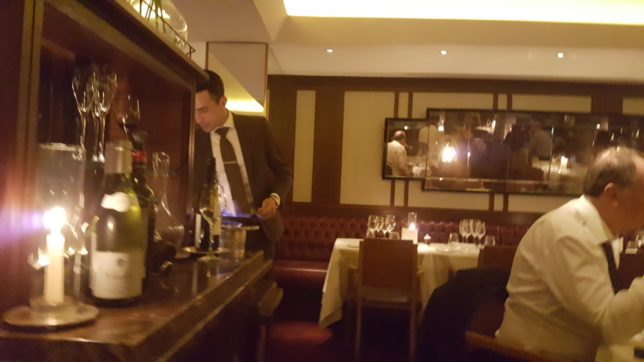 … before he presented the completed dish of Crêpes Suzettes to the table. A classic and simple French dessert which allows the ingredients and the chef's skill to really shine through.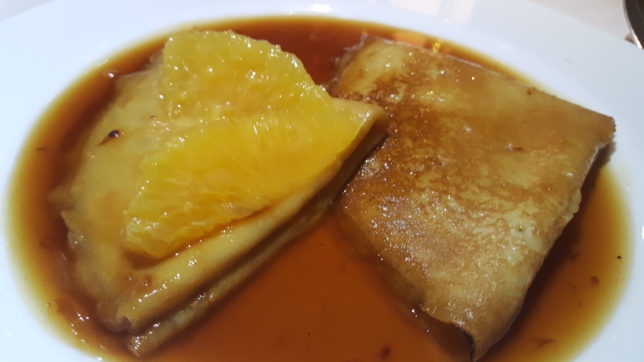 The views are amazing, the location itself is romantic but it is taken to the next level by the staff who strike the perfect balance of being highly knowledgable about everything on the menu and when to give their guests space to take in the ambience and soak in the delights Le Pont de la Tour has to offer such as its beautifully appointed private dining room.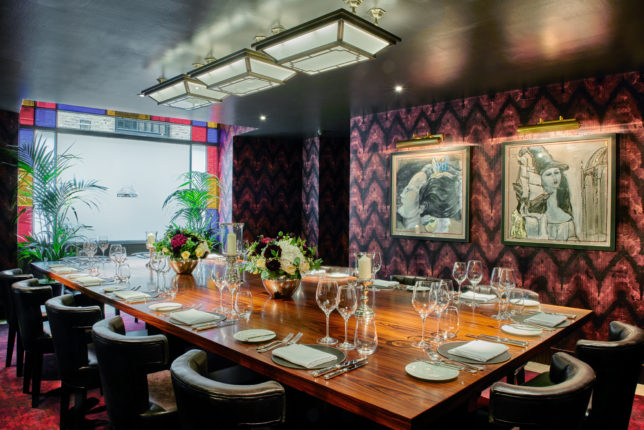 Although obviously suited to a romantic evening and I am sure our table had seen its fair share of proposals, it was a venue that was buzzing with life and excitement from work bookings to friends catching up and even parents and their grown-up children celebrating important life events. If you know your food and delight in a place that clearly knows what it is doing on every level, this is the restaurant to choose.
Le Pont de la Tour
36D Shad Thames, London SE1 2YE
020 7403 8403
www.lepontdelatour.co.uk