Located within the opulent surroundings of Raffles Dubai, Solo is a home-grown Italian Restaurant & Bar, serving an authentic taste of Italy with a modern twist to their generously portioned dishes in a vibrant and convivial atmosphere.
Solo offers Raffles Dubai guests with delicious homemade cuisine inspired by Italy's diverse regions; from Lombardy and Tuscany, to Campania and Sicily. Signature dishes of fresh meat, seafood and pizza are baked to order in the authentic Italian wood-fired oven, the centrepiece of the stylish dining area.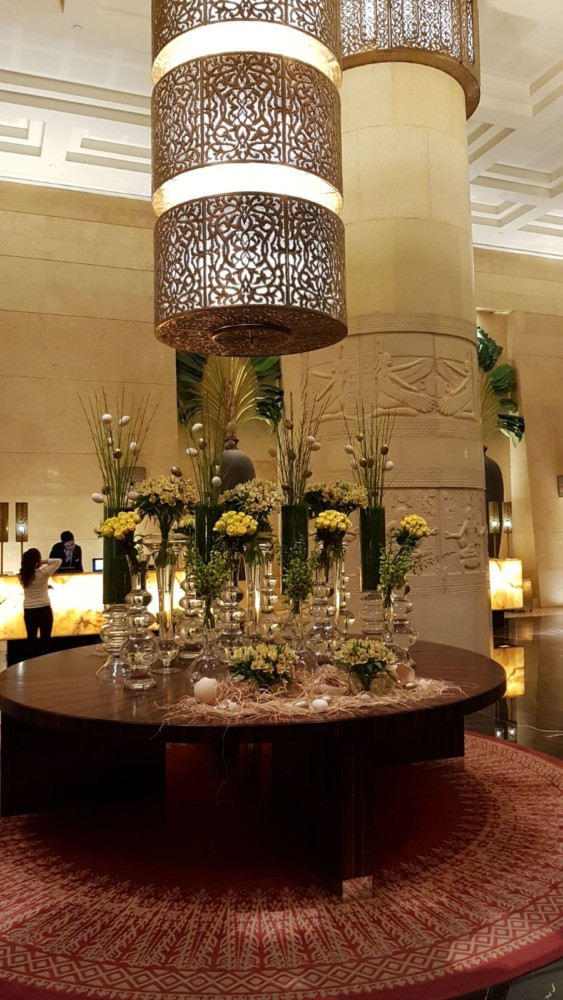 Executive Chef Doxis Bekris has over 20 years of culinary experience starting in his native Greece before branching out all over the world. Within Dubai, Doxis has worked at The Address Dubai Mall and Kempinski Mall of the Emirates. In 2010, he took on the role of corporate food & beverage/culinary Director for Swissôtel Hotels & Resorts.
From 2011 to 2014, Doxis was the Complex Culinary Director at The Westin Resort & The Romanos Luxury Collection in Costa Navarino, Greece. He then joined Fairmont Hotels & Resorts in Kenya as Group Executive Chef.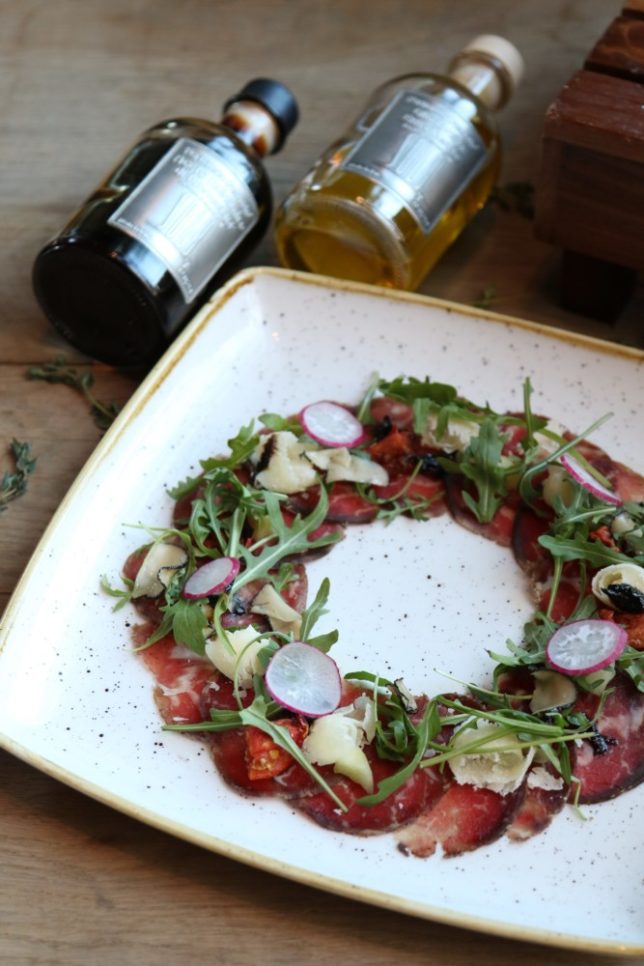 In May 2016, Doxis took over the culinary operations at Raffles Dubai as Executive Chef. He is also the co-author of several cookbooks, including Famously Mediterranean. Doxis re-launched Solo Italian Restaurant & Bar, taking over the management in 2016. He introduced an attractive and inventive new menu, presenting cuisines from 20 regions in Italy, in addition to wood-fired oven signatures dishes.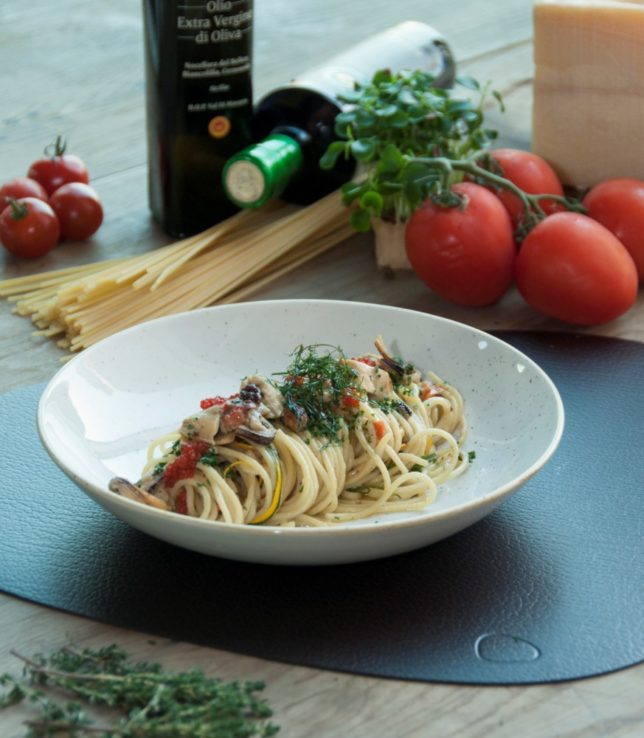 Solo prides itself on sourcing local farm produce when the UAE harvesting season allows, whilst also importing seasonal ingredients from Italy. All of the dishes, from the bread, right through to the sauces, pastas and pizzas, are freshly made in-house.
It's easy to see why Solo won Best Italian of 2016 in the Time Out Dubai Restaurant Awards with dishes like Carpaccio Di Tonno – the freshest thinly sliced raw tuna with Herbs & Spices served with Lemon Dressing, Pomelo, Capers & Mixed Cress Salad. The tastes and textures were divine.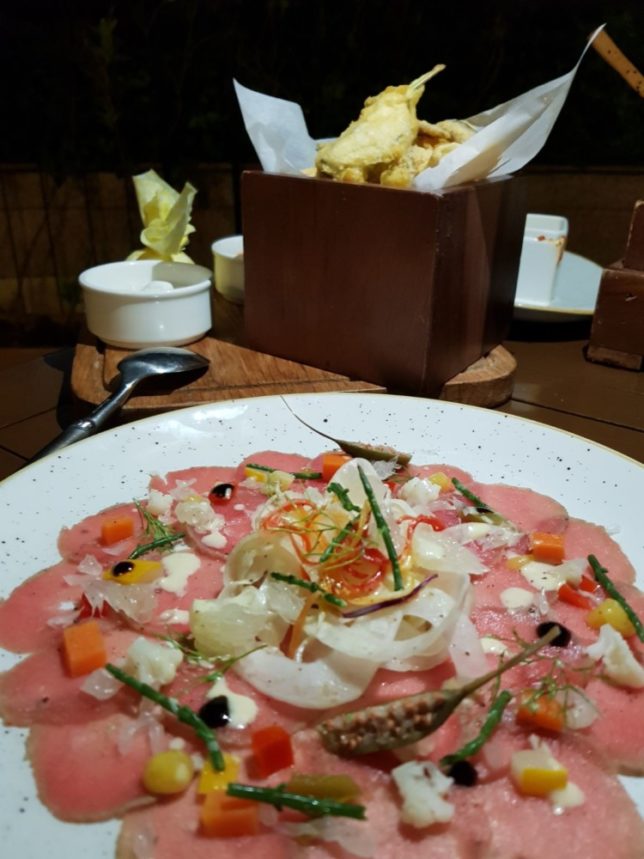 Other antipasti dishes include Fritto Misto – Crispy Fried Calamari, Prawns, White Bait and Mussels are joined by a mixture of classic vegetables such as courgette and aurbergine all served with Lemon Mayonnaise and Spicy Marinara Sauce with a muslin wrapped lemon to brighten the flavours.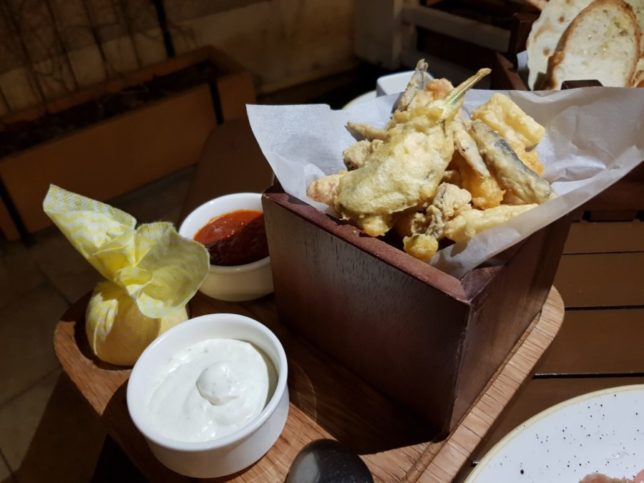 Stunning salads to savour include Burrata E Pomodori – Fresh Burrata and Heirloom Tomatoes served with an innovative Basil Sponge and an amazing Tomato Sorbet whose sweetness complemented the cheese perfectly with a dusting of Olive Powder.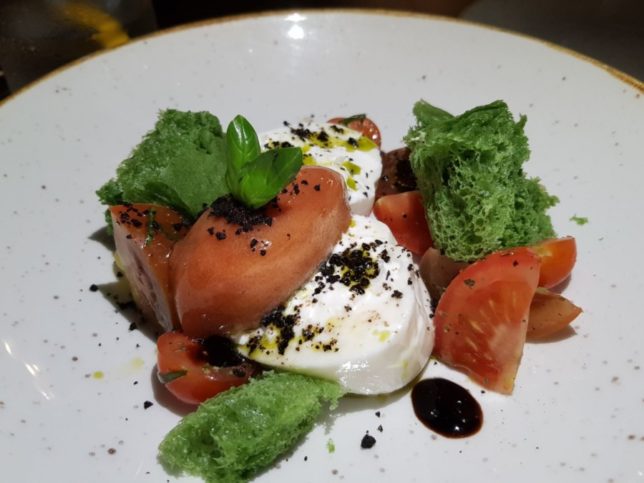 Classic Italian dishes to tantalise the taste buds include Risotto Nero ai Frutti di Mare – a delicious dish of Squid Ink Risotto topped with succulent mixed seafood decadently dressed with Lobster Foam and delicate gold leaf.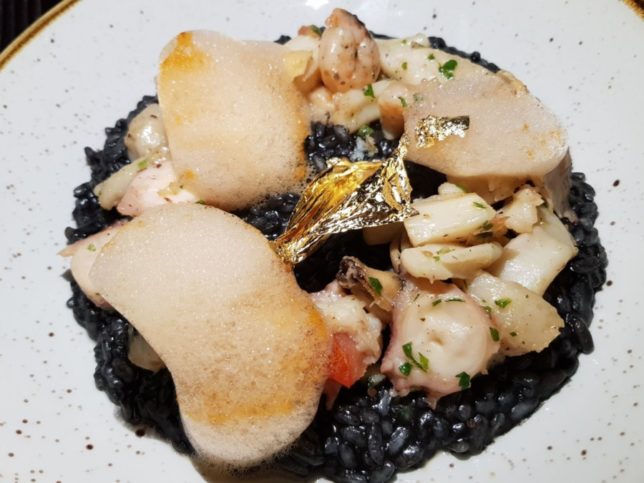 Another authentic Italian pasta dish to perk up your palate is Ravioli di Spinaci. The creamy sauce paired well with the spinach filling in the handmade ravioli dressed with parmesan and decadent shavings of black truffle.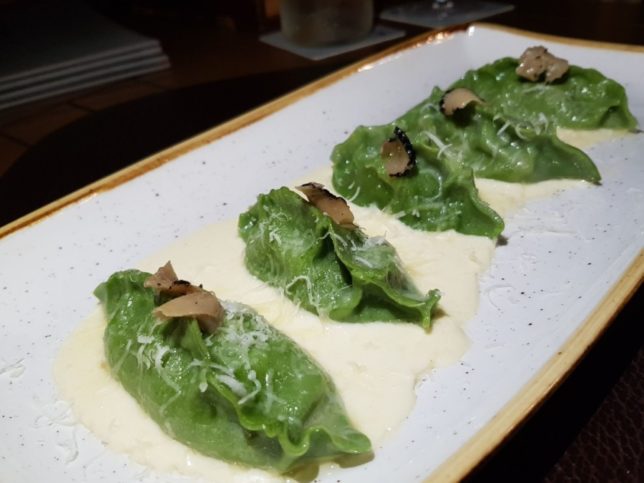 Meats on the menu that mean business include Carrè Di Agnello – perfectly grilled trimmed Rack Of Lamb was succulent and flavoursome served on a bed of Creamy Polenta with Sicilian inspired Caponata and Thyme Jus.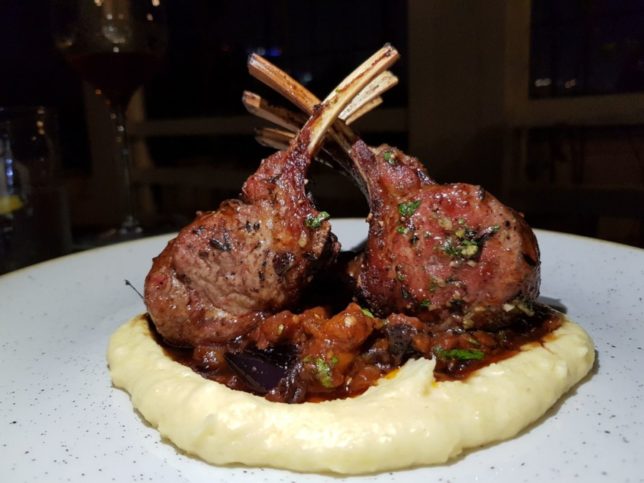 Another classic dish definitely worth a second look is Spaghetti Alla Chitarra – herbs & spices infuse the freshly made pasta bathed in a delicious Lobster Cream Sauce with a serving of Spicy Caviar on the side.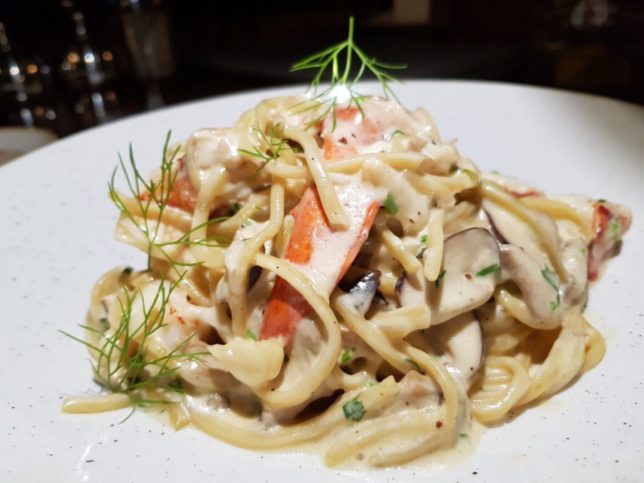 The dessert menu offers classic sweet treats to finish your Italian gastronomic adventure such as Pannacotta, Cassata and this beautifully presented Tiramisú.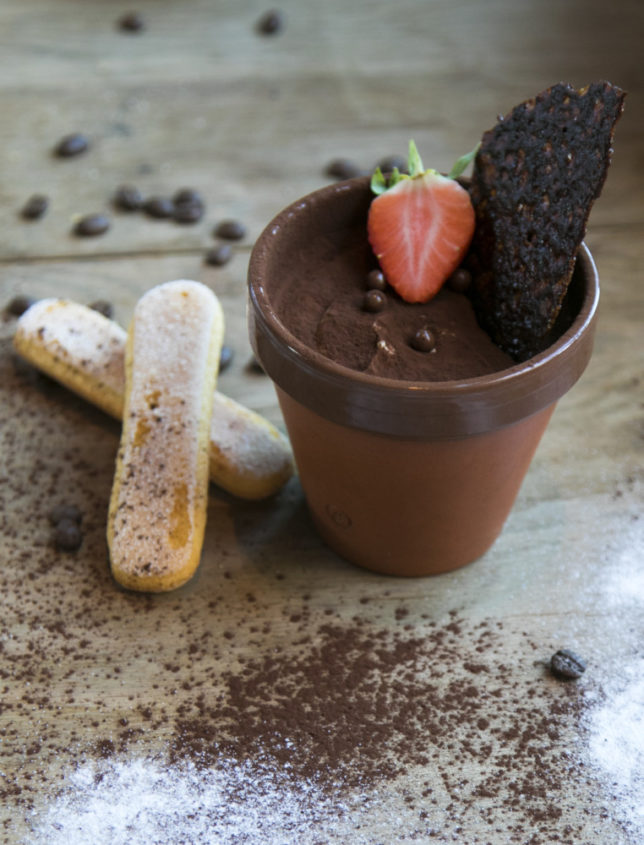 Solo delivers quality Italian food, excellent service and creative drinks, and is the ultimate destination for Italian food enthusiasts in Dubai. Doxis has been heavily involved in repositioning Solo Dubai and developing creative promotional ideas for the restaurant, including Solo Cooking Classes on Saturdays.
In these interactive classes Doxis and his team teach guests how to cook flavoursome Italian dishes from scratch as well as demonstrate professional culinary skills and techniques. A must-try experience for any food lover and one we look forward to on our next visit to this wonderful Italian restaurant in the heart of Raffles Dubai.
Solo at Raffles Dubai
13th Street, Sheikh Rashid Rd, Wafi City, Dubai, United Arab Emirates
+971 4 324 8888
www.solodubai.ae
@solodubai