Recently voted Best Luxury Business Hotel Worldwide 2018 at this year's Hotel of the Year Awards, The Oberoi, Dubai was the Group's first property in the United Arab Emirates opened in June 2013. With its central location at The Oberoi Centre just a few minutes drive from downtown Dubai and the Dubai Mall, The Oberoi, Dubai is a multi award winning contemporary luxury hotel that embodies height, light and space as can be seen as soon as you step into the hotel's spacious lobby.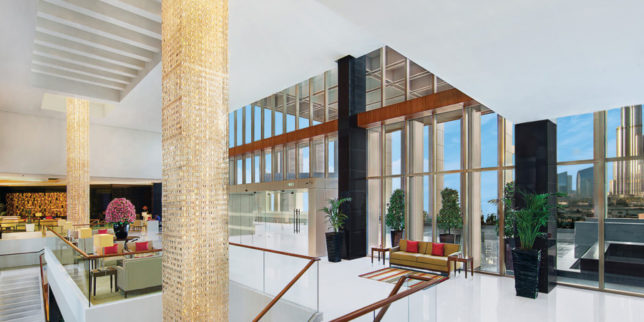 Each of the spacious 252 rooms and suites feature high ceilings and have floor-to-ceiling windows which afford spectacular views of the city's skyline. The luxurious rooms have refreshing views of hotel's azure olympic-sized pool, Dubai's dramatic skyline or the iconic Burj Khalifa. The stunning views are rival those of any of the other luxury hotels in Dubai.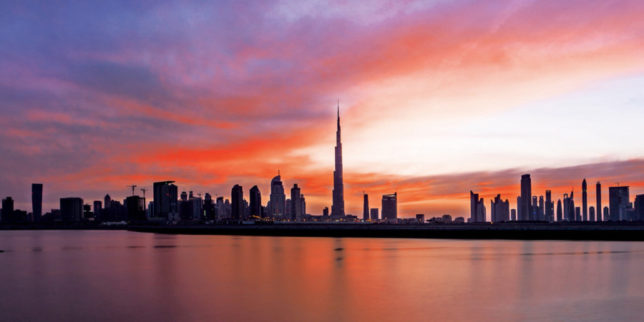 From the Presidential Suite to the Premier Rooms, the interiors feature timber floors, rich fabrics, hand-tufted rugs and specially commissioned artwork which further accentuate the stylish elegance of the rooms. The magnificent Italian marble bathrooms are all fitted with a standalone bathtub with a separate glass-panelled shower and also afford spectacular views of the stunning city of Dubai.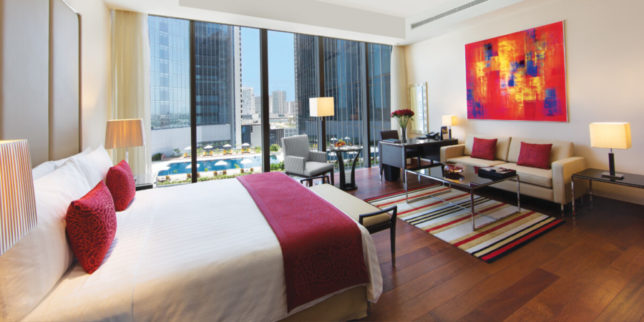 There's so much to enjoy at The Oberoi, Dubai from the luxurious and comfortable guest rooms to the temperature-controlled olympic-sized outdoor pool where you can enjoy the hotel's legendary hospitality with some cool drinks and tasty poolside snacks whilst lazing in the sun or taking a dip in the 25 metre long heated pool.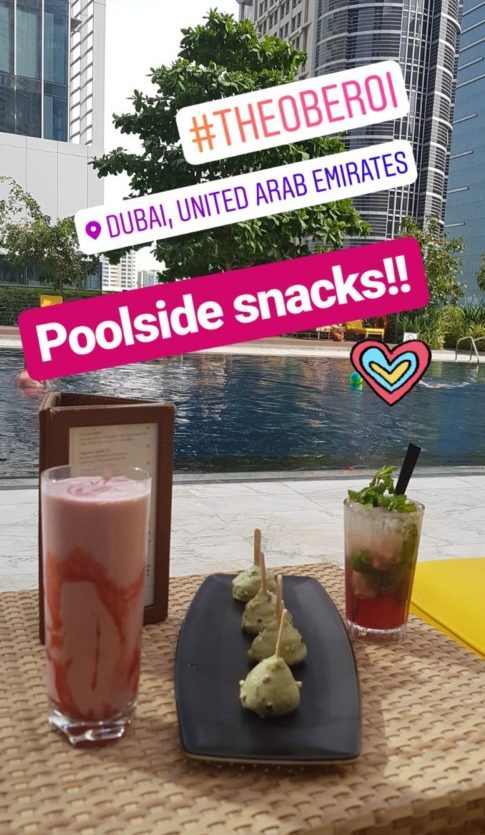 The Oberoi Spa in Dubai offers a comprehensive range of holistic therapies that include Western, Balinese, Thai and Ayurveda massage treatments to promote relaxation, rejuvenation and wellbeing in luxurious surroundings. We particularly recommend the Ayurvedic inspired rituals which include treatments using Abhyanga traditional Indian massage, Padabhyanga reflexology, Marma Point Therapy, Shirodhara warm oil therapy and Hot herbal poultice therapy. All the treatments are immensely relaxing, calming and leave your mind and body feeling balanced and rejuvenated.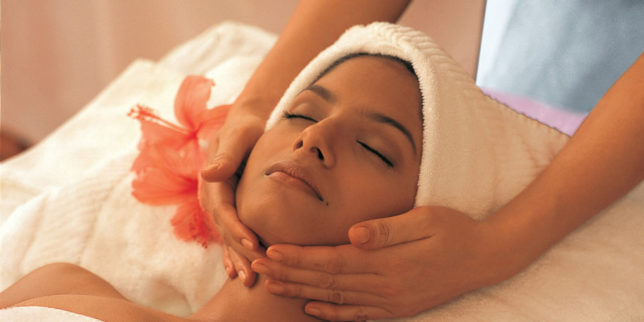 Culinary highlights at The Oberoi, Dubai include an array of sensory experiences and we were delighted to dine at their Indian speciality restaurant Ananta. The culinary philosophy behind Ananta at The Oberoi, Dubai is the creation of a gastronomic bridge between traditional and post-modern Indian cuisine. Ananta restaurant serves a tantalizing array of culinary masterpieces, innovative specialities and classical dishes embellished with contemporary flair in sumptuous surroundings. Even the waitresses look spectacular in their stunning saris.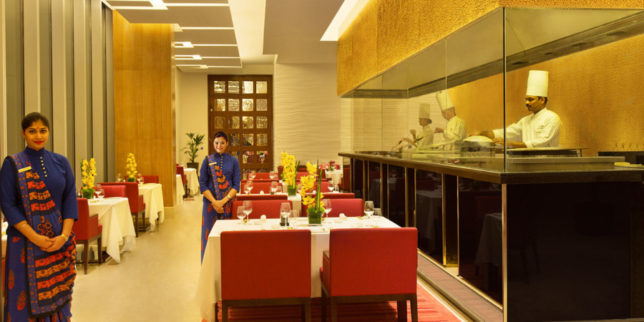 Ananta offers unparalleled luxury fine dining in Dubai. Luxuriously furnished in rich crimson with crisp, white linen tables, Ananta is dominated by a magnificent show kitchen where guests can watch our master chefs hand craft Indian delicacies in traditional, coal-fired clay ovens. The menu focuses on cuisine to tantalises the senses including a tasting menu highlighting the restaurant's new #7Senses dining concept. Chef Sreejith promised to take us on a sensory jaunt of gastronomic brilliance and the menu looked sensational.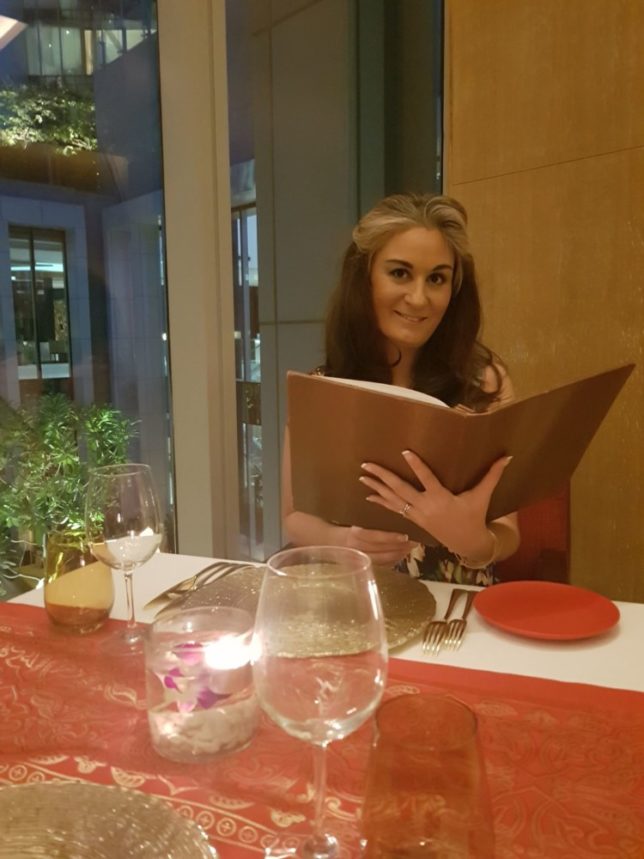 First to whet our appetites was some crunchy poppadoms with a choice of chutneys and dips.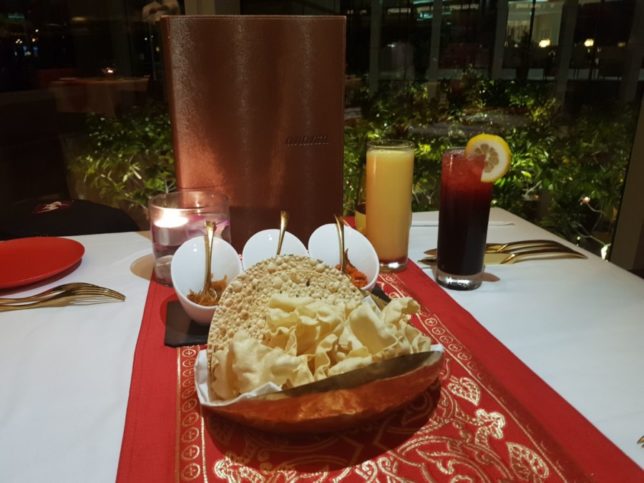 The team at Ananta believes that "eating appetizers gives a spectacular joy to life and contributes immensely to goodwill and happy companionship for the main courses to follow". To test that theory we were served with a selection of delectable appetizers from the post-modern and traditional era of Indian cuisine.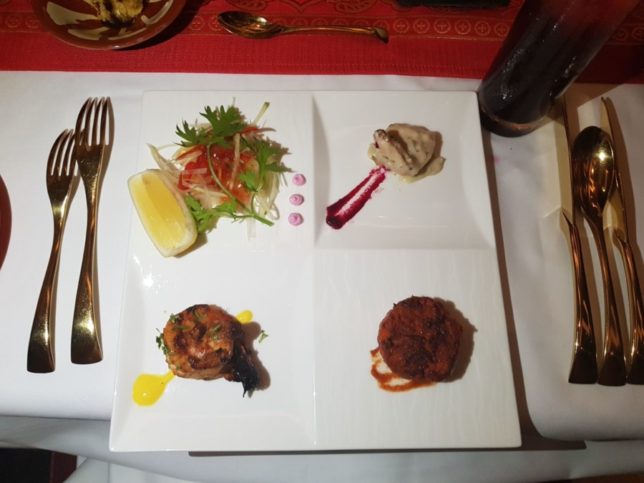 A story about a toothless Indian king accompanies these the selection of entrées including the aforementioned dish of Shahi Nehari – 48 hour slow braised Indian lamb shank with onion and spices served with taftan.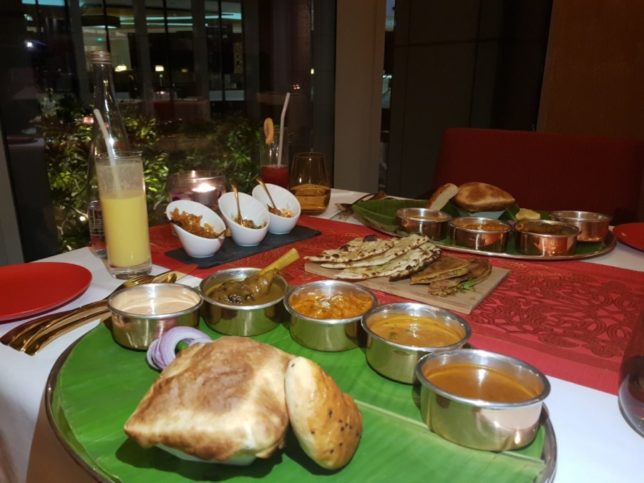 We were told that "One of the very nicest things about life is the way we must regularly stop whatever it is we are doing and devote our attention for the first time to the gastronomic pleasure of Ananta's main courses from the post-modern and traditional era". We couldn't agree more as our attention was drawn to these delicious dishes.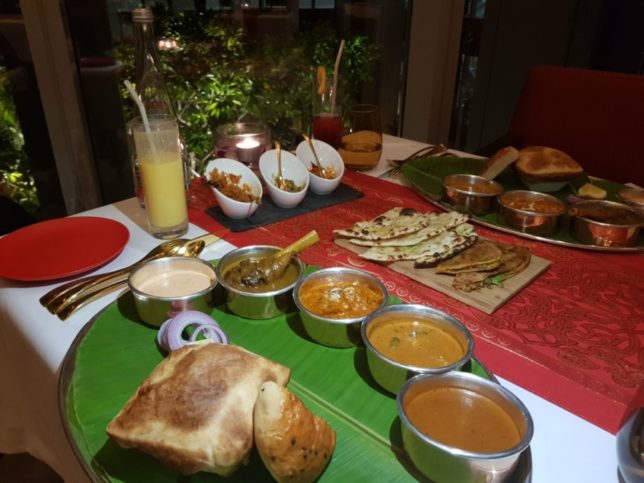 Delicious dishes on the degustation menu include Chicken tikka masala – succulent chicken cooked in onion and tomato based sauce with fresh coriander; Hyderabadi jhinge ka salan – prawns simmered in nutty gravy tempered with mustard and red chilli; and Dal makhani – 36 hour sous vide black lentils cooked with butter. Chef Sreejith and his team did a fantastic job pleasing our palates with this plates of perfection.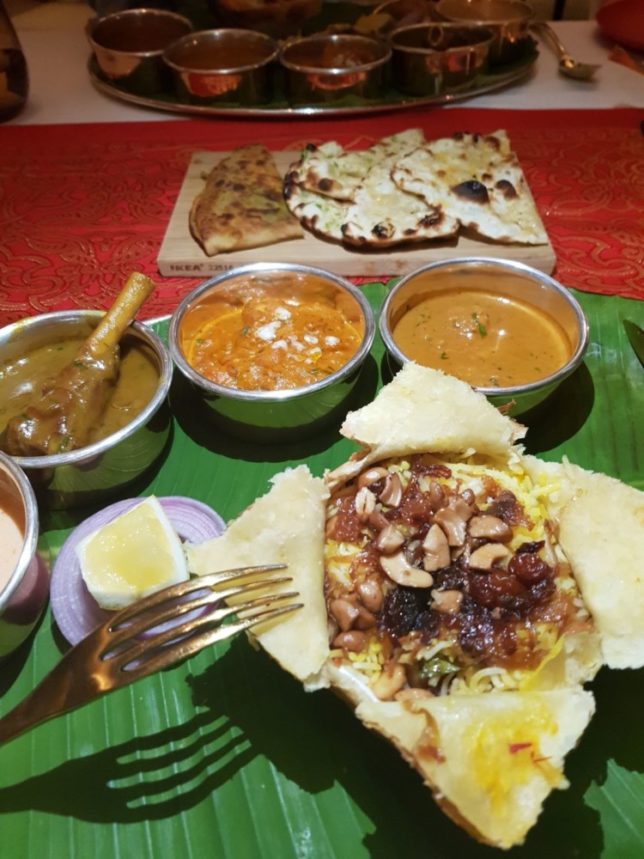 Our culinary journey from the traditional to the post-modern was almost at an end. To finish the exciting meal, we enjoyed two desserts beginning with Ananta's interpretation of traditional Kulfi served with saffron pistachio and malai.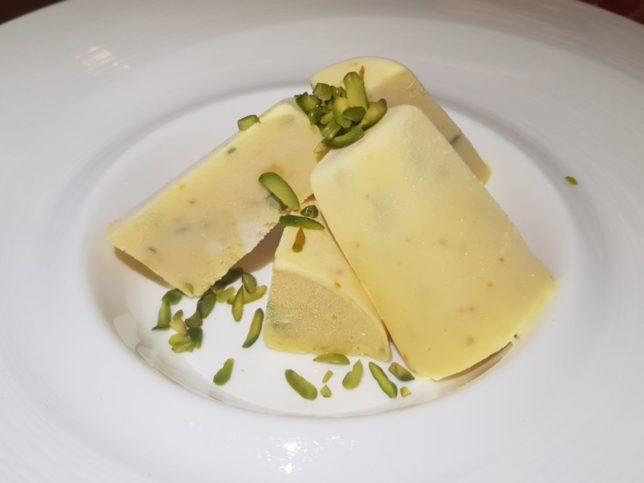 For those with a sweet tooth, Ananta's dessert menu is sure to please with its post-modern and traditional interpretations of mouth watering unique and home-made desserts such as these delightful gulab jamun – sweet and sticky, the perfect end to a perfect meal.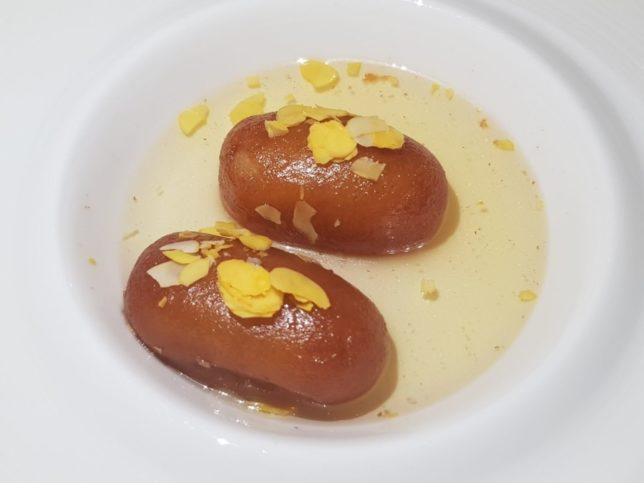 The Oberoi's legendary service without compromise is delivered by attentive and caring team members making Ananta at The Oberoi Dubai a favourite dining  choice for discerning business and leisure travellers to this amazing city in the United Arab Emirates.
https://www.instagram.com/p/BhHvzmFHlAZ/
The Oberoi Dubai
The Oberoi Centre, Al A'amal Street, P.O. Box 71847, Business Bay Dubai, United Arab Emirates
+971 4 444 1 444
www.oberoidubai.com
@oberoidubai