Located at One Sheikh Zayed Road, The H Dubai is renowned for their eclectic and vibrant selection of dining and nightlife experiences; the award-winning Mandara Spa; world-class rooms and suites and a dynamic events centre. The H Dubai is truly a gateway to the Middle East's most dynamic city of Dubai and we couldn't wait to enter this destination of life and style.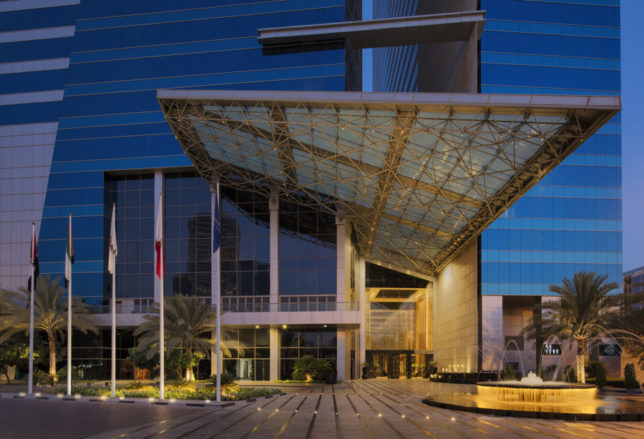 As we stepped into the award-winning lobby we felt immediately immersed in this luxurious home away from home in the heart of Dubai. The team at The H arenot simply hoteliers but describe themselves as "lifestyle curators" who believe that life isn't about the number of breaths you take but the moments that take your breath away. We were soon to learn how this philosophy underpins everything at The H Dubai.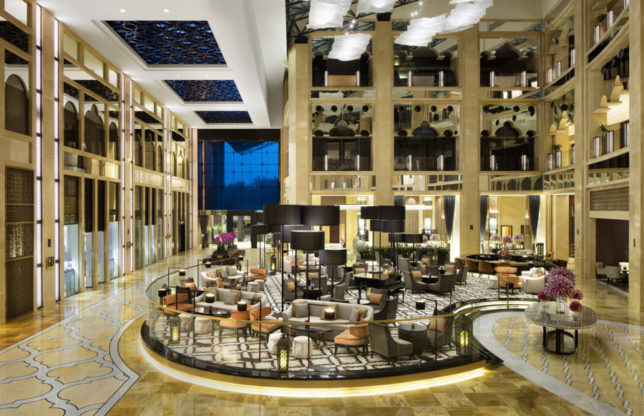 For those who want to make the most of the relaxing atmosphere, the temperature-controlled outdoor swimming pool serves as a perfect place to lounge the day away – soaking up the sun on a lounger with pool-side service and soft lounge music.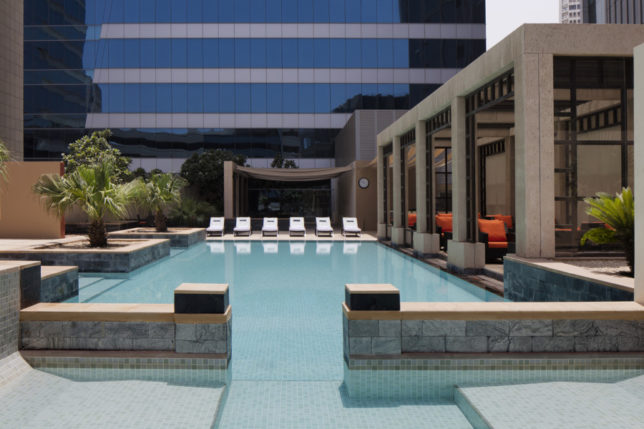 For those searching for a sanctuary of utter wellness, serenity and bliss, The H Dubai's Mandara Spa is the place to lose yourself and find peace fo mind. The Spa has a deep and resonant philosophy that offers spa therapies embracing the eclectic culture of many global wellness traditions. It offers traditional Balinese treatments and products, which are an ode to the Spa's roots, as well as a selection of European and Arabian skincare treatments.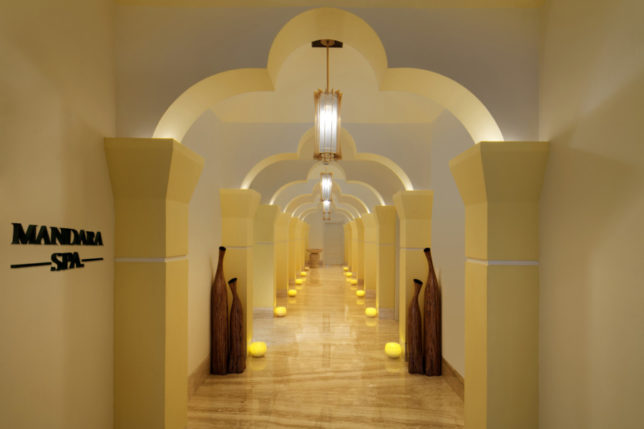 Mandara Spa has 10 treatment rooms including two couples' suites as well as separate male and female changing facilities – each including a thermal and hydrotherapy steam chamber and sauna, a whirlpool and experiential showers. The carefully selected team of Balinese therapists are all trained to the highest spa standards and offer a range of results orientated therapies from facials and massages to body treatments and a signature foot ritual – all using a premium selection of products.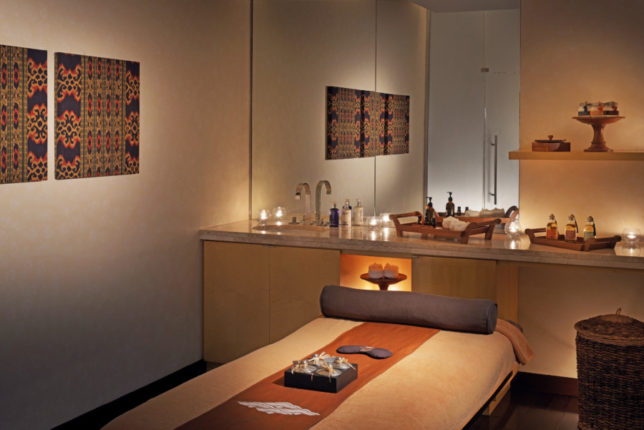 The relaxation lounges of Mandara Spa are the epitome of wellbeing luxury where you can pamper yourself with a selection of complimentary fresh fruit, flavoured waters and exotic herbal teas while enjoying a relaxing moment after your treatment.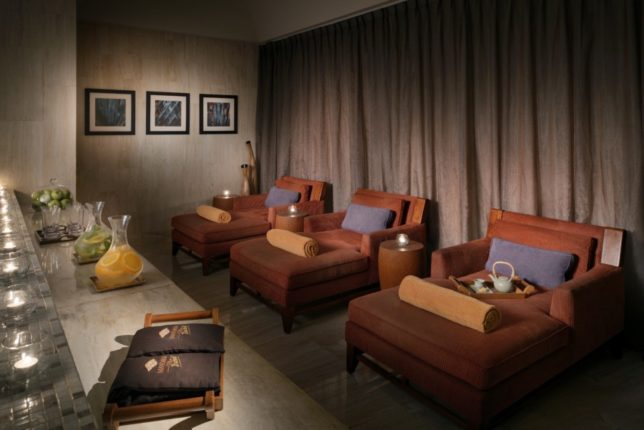 For the ultimate luxurious residence, the Presidential Suites offers privileged guests an expansive, exclusive and majestic space in which to enjoy thoughtfully designed accommodation that take on a new height of luxury on the 31st level of the hotel.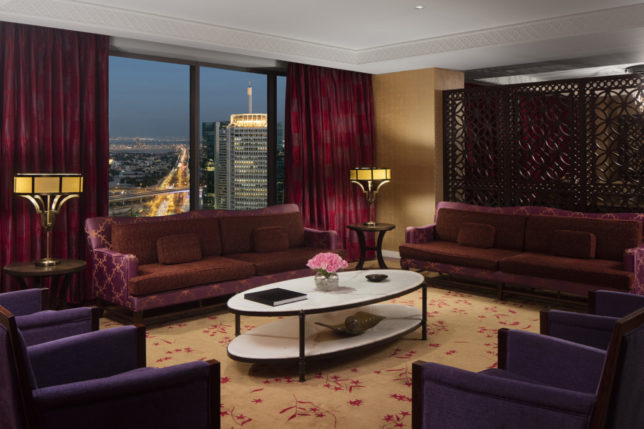 We stayed in one of the hotel's Executive Suites which are both contemporary and Arabian in style designed to be chic and spacious with the discerning traveller in mind. The thoughtful welcome from the hotel team that greeted us as we entered the room made our experience at The H Dubai all the more special.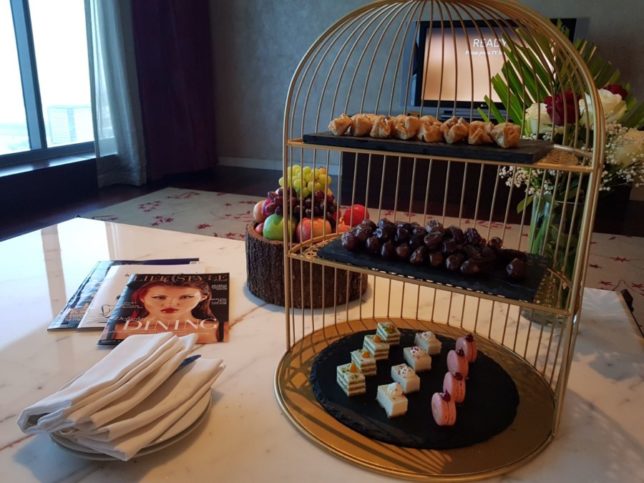 The suite offers floor-to-ceiling windows boasting breath taking views of the city beyond. The large sitting room and study area has a 42″ LCD TV and MediaHub™ entertainment panel and is separate to an en-suite bedroom with mini-bar, tea and coffee making facilities and personal safe box.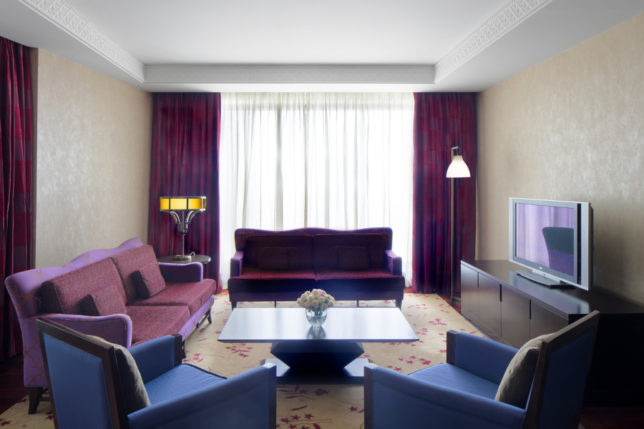 The Executive Suite's bedroom has a comfortable king sized bed, a walk-in-wardrobe and with the option of adding an additional adjoining bedroom whilst the luxurious bathroom comes complete with a double sink, refreshing rain shower and relaxing deep sunken bathtub.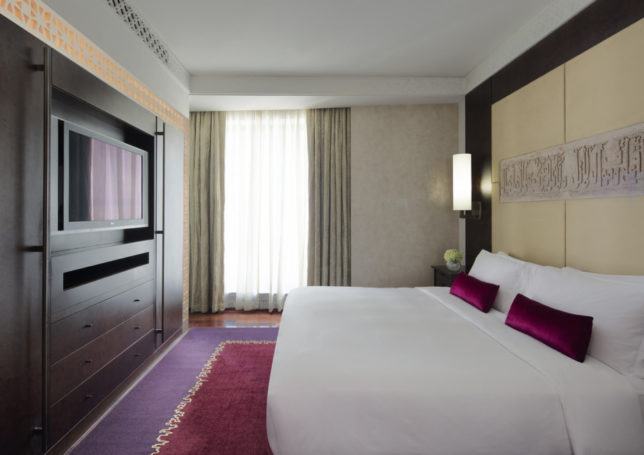 Life is all about experiences and at The H Dubai, the dining and nightlife experiences are nothing but eclectic. From rooftop bars and world-renowned gastronomies, to intimate lounges and golden era brunches, the hotel's collection of unique venues have been carefully selected to deliver an unparalleled destination of restaurants and entertainment experiences.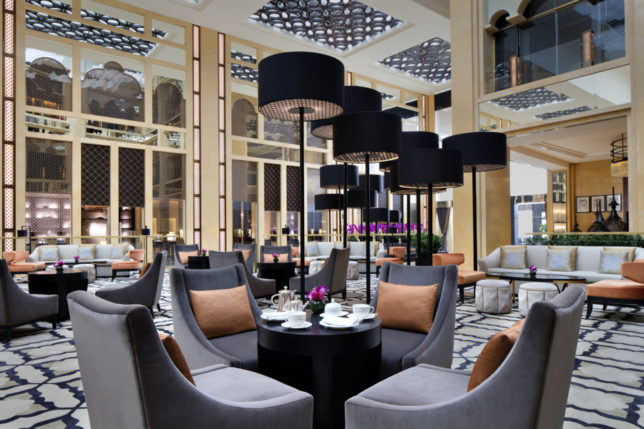 We chose to dine at Moombai & Co Café and Bar, one of the newest dining destinations at The H Dubai. The restaurant takes you on a journey back to the traditional Irani-Parsi cafés of India of which only 25 are left in existence. This casual and vibrant gastrobar combines authentic Indian cuisine with Parsi café culture in the heart of Dubai.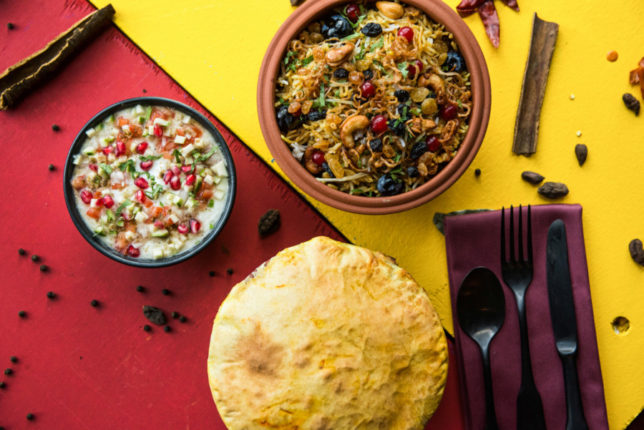 Fusing together the magic of the ancient Indian city of Mumbai with the modern vibrancy of Dubai, Moombai & Co offers a café style menu of traditional Parsi cuisine alongside all of much-loved Indian dishes reminiscent of favourite family recipes.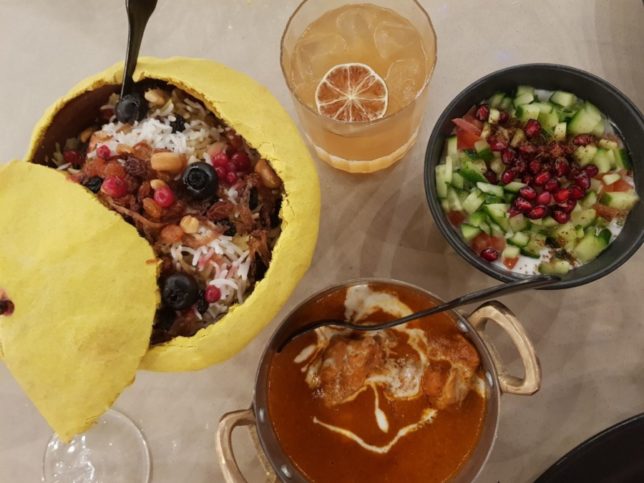 Not only were we looking forward to sampling the nostalgic dishes created with a quirky modern flair but the upbeat bustling ambiance of the bar is the perfect match for eclectic cocktails that are quirky in character or classic serves with a Middle Eastern twist.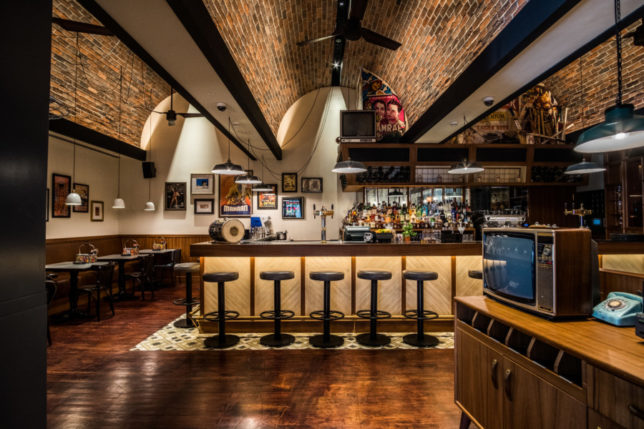 Crawford Market cocktail aged for 60 days in its own bottle and served with ice moulded with the restaurant's bicycle motif. Blended bourbon complimented with carefully steeped earl grey tea and Nagpur harvested orange zest. A drink with a kick that gets smoother as the ice melts down with time.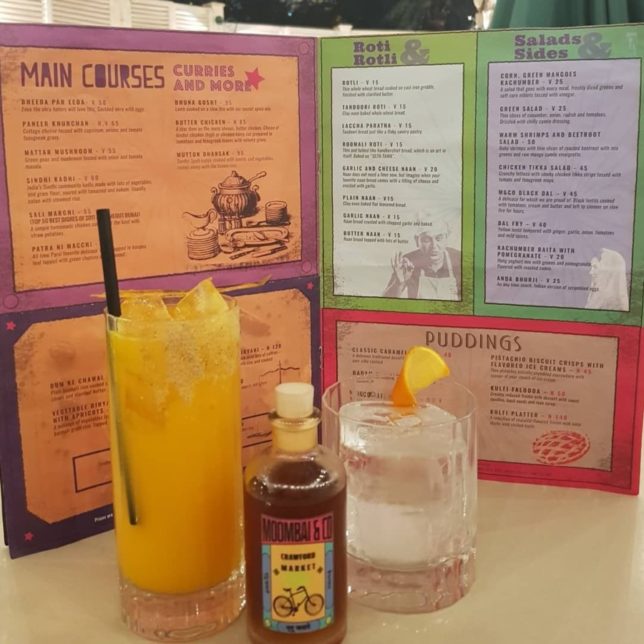 From the Bombay Barbecue menu comes Hari Mirch ka Jhinga. Mumbai is known for its "thecha" – a ground chilli mix with garlic and spices.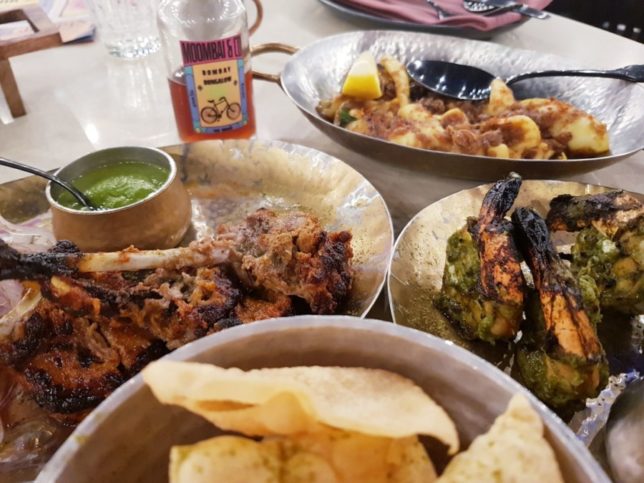 This dish of prawns marinated in thecha and cooked on the open charcoal fire was the perfect opening to the meal.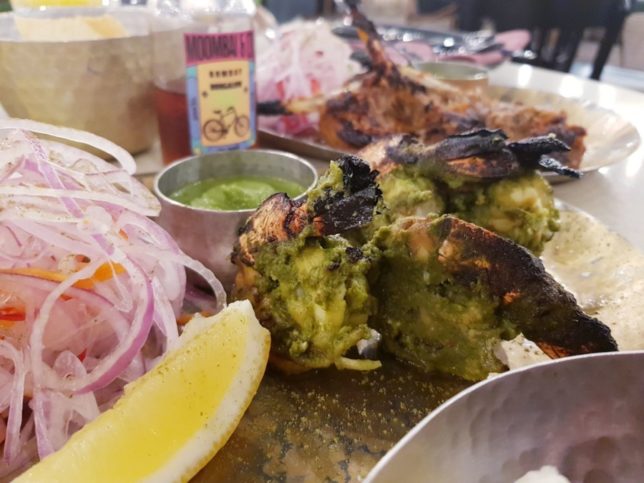 Joining the prawn starter was Masala Calamari – squid tossed with spices and curry leaves that tastes so good that all you need is the squeeze of accompanying fresh lime to brighten the flavours.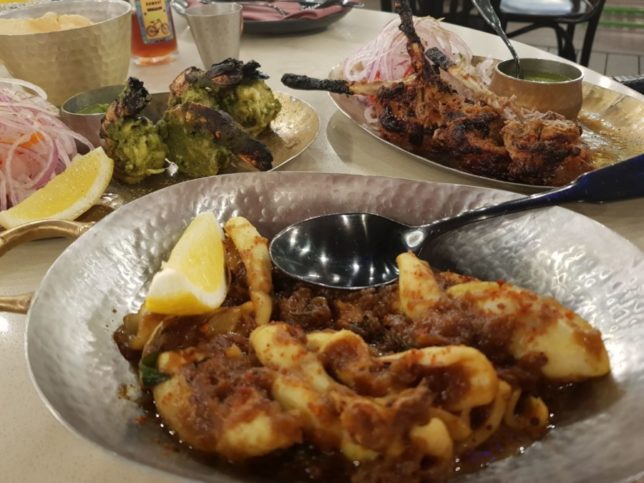 One of our favouritse starter dishes on the menu was Chaap Lababdar – lamb chops marinated with natural tenderizers and coriander chilli mix before being cooked to perfection.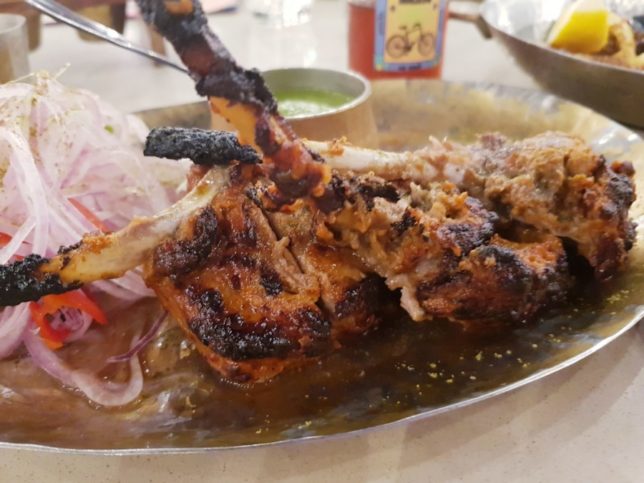 Butter Chicken is the star item on the menu. Choice pieces of tender chicken thigh cooked in clay oven and then simmered in tomato and fenugreek leaves to create a rich velvety sauce.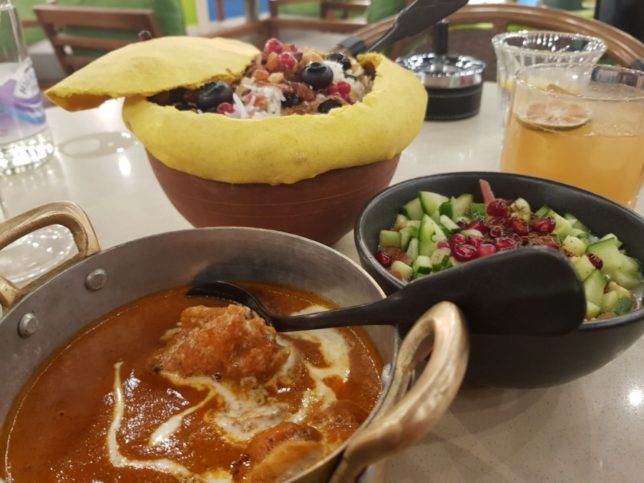 If you like chicken tikka masala, you will love this chicken dish at Moombai & Co.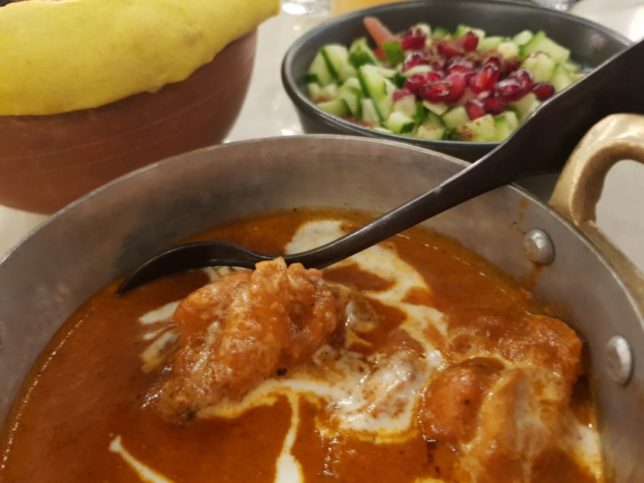 Zaffran Gosht Biriyani is an all-time classic of tender lamb with lots of saffron – the king of spices. Layered with rice and cooked to perfection. A definite must-try dish on the Moombai & Co menu.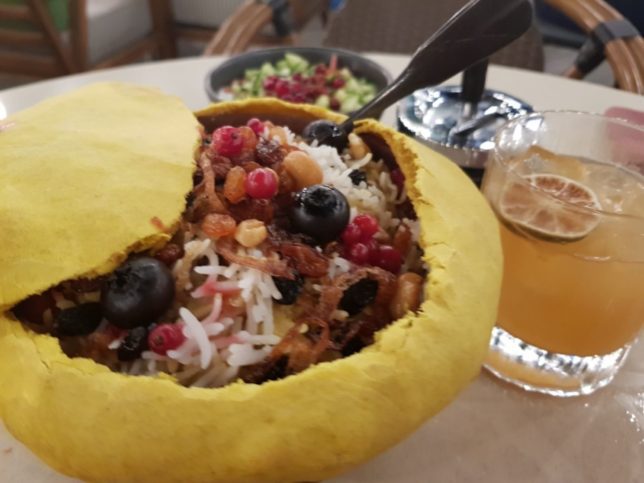 These dishes go perfectly with Kachumber Raita with Pomegranate – a accompaniment dish of hung yoghurt mixed with greens and pomegranate, flavoured with roasted cumin.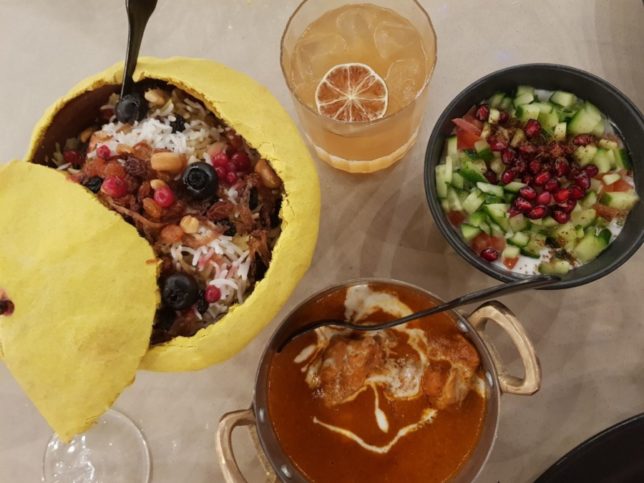 As for the drinks as well as a John Walker Black Label cocktail with honey ginger and sour mix, we enjoyed the Munna Bhai M.B.B.S  whichadds a Parsi twist on a classic whiskey sour with house raspberry cordial & cherry added to the classic recipe. And who doesn't like tequila? At Moombai & Co they have a special tequila cocktail served in an old PATRÓN SILVER bottle.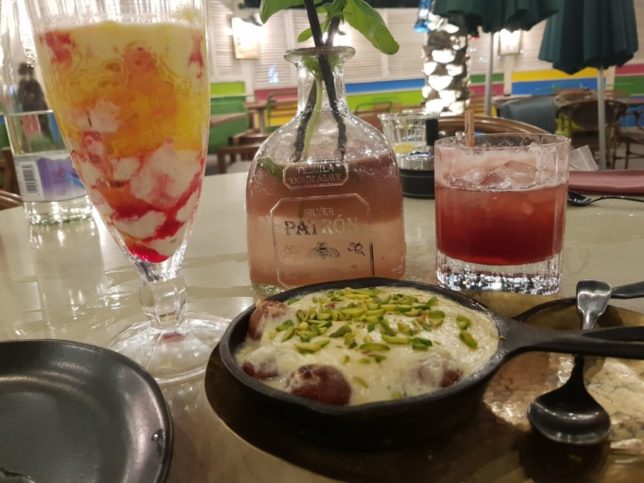 Moombai & Co offers colourful café style menus delivering traditional Parsi cuisine with all of your favourite dishes reminiscent of an Indian Auntie's clearly loved recipes. This is a great place to drop in and hang out when in the vibrant Middle Eastern city of Dubai.
The H Dubai
One Sheikh Zayed Road, PO Box 125511, Dubai UAE
+971 4501 8888
www.h-hotel.com
www.moombai-co.com
@moombaidxb