2016 marks the 20th Anniversary of award-winning Thai restaurant, Nipa Thai. Situated on the first floor of mid-century icon Lancaster London, Nipa Thai offers a holistic experience in every aspect of the restaurant from the smell of essential Lemongrass oil gently permeating through the dining room through to the all female Thai kitchen brigade. Thai women have a proud tradition of solely being responsible for the kitchen at home and in restaurants.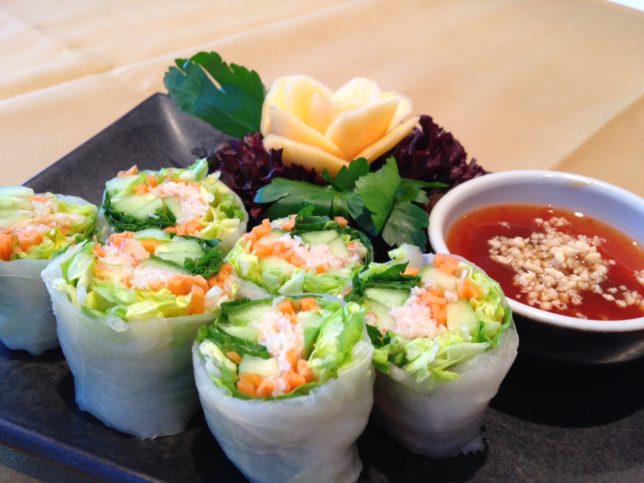 The renowned restaurant has received the prestigious "Thai Select" award from the Thai Government in recognition of its incredibly high food quality standards. We reviewed Nipa Thai a while back so we thought it was high time to revisit one of our favourite Thai restaurants in London to sample some of the new dishes on their autumn menu.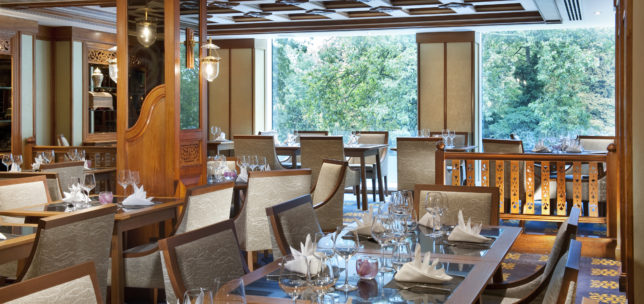 The 55-seat restaurant features a teak panelled interior with traditional Thai furnishings, and ornate decorations crafted in Thailand. The authentic décor complements the cuisine which is served by efficient Thai staff overseen by Nipa Thai's excellent Restaurant Manager, Kaseam Jongpitakrat.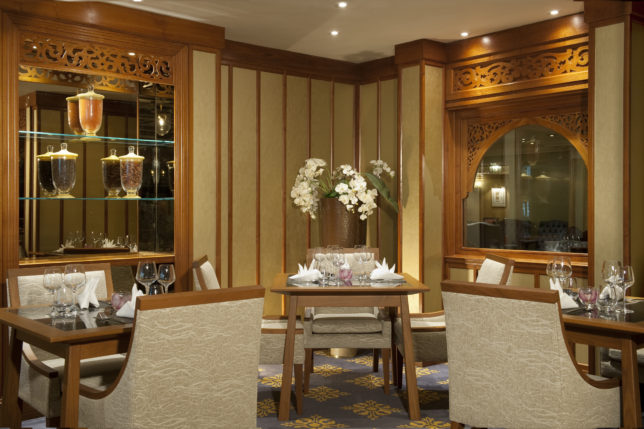 The restaurant delivers outstanding traditional cuisine that combines hot spices with mild and sweet flavours, offering a mix of dishes from Thailand's central region. Each of the dishes is prepared by the Head Chef Sanguan Parr and her dedicated team according to traditional recipes.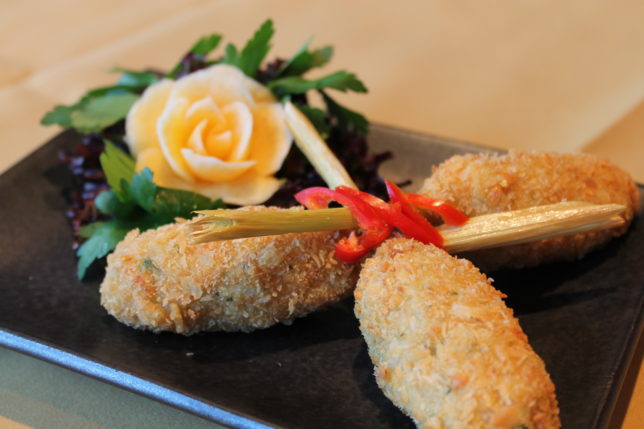 Sanguan Parr was born in Thailand and moved to the UK in 1984. She has been working in Nipa for an amazing 16 years since starting out as an Administrative Chef, and later working as Sous Chef for 6 years before her appointment to the prestigious Head Chef post.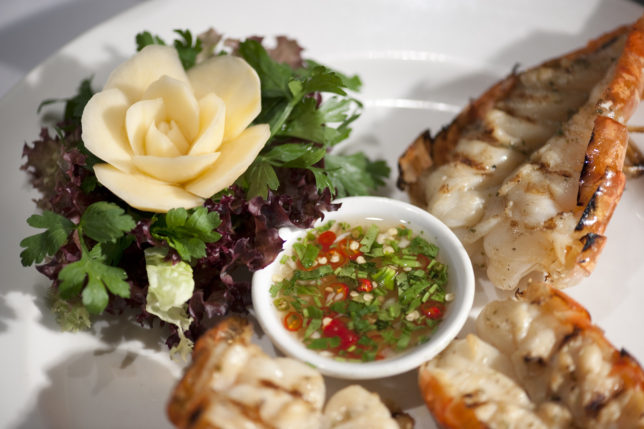 The extensive à la carte menu at Nipa has something for everyone whether you love meat, fish or are vegetarian. As we sat down to our table, we knew we were in for yet another wonderful meal at this award-winning Thai restaurant with its stunning interiors and even more stunning view across Hyde Park.
Starters includes dishes such as Por Pia Tod – Crisp spring rolls containing glass noodles, cabbage and crab meat with a sweet plum sauce.
Main course dishes include specialities such as Pla Nueng Ma Nao  – Steamed seabass in a garlic, lemongrass, lime leaf and chilli broth. There is also a wide selection of Thai salads, pan-fried dishes and red or green Thai curries.
To bring their meal to a close, guests can enjoy delicately flavoured Thai desserts, such as Caramel Lychees which is Caramel delice with a crunchy lychee centre served with chilli and pineapple Carpaccio with salted caramel ice cream.
We started with some traditional Thai crackers and a Singha beer.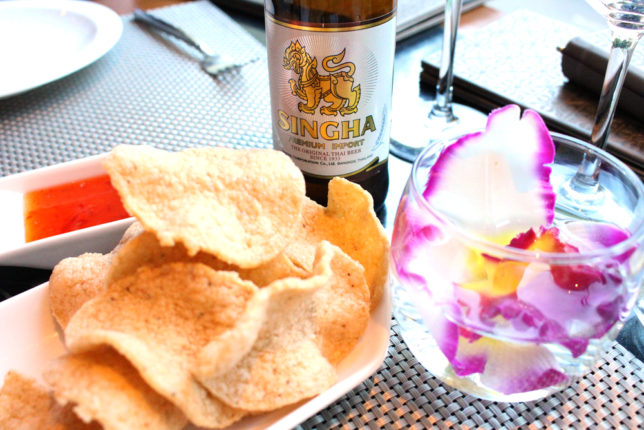 Followed by Ruam Mitr – Selection of chef's special Thai starters to share for two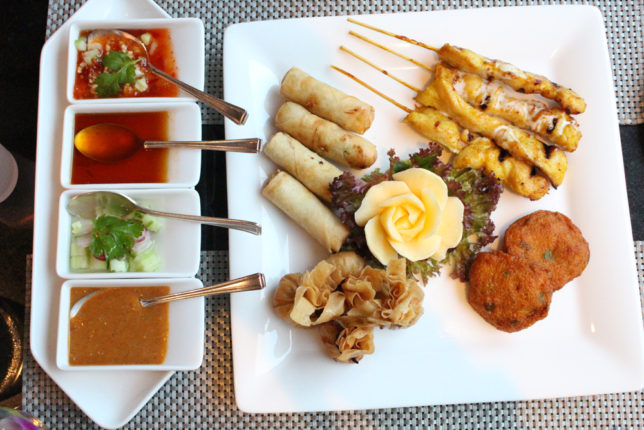 The platter included chicken satay, vegetable spring rolls, crispy fried prawn dumplings and Thai fish cakes
A favourite to follow – Yum Ma Muang Poo Nim – Crispy soft-shell crab served with spicy mango salad, toasted cashews and coriander
Complimented by main dishes of Nor Mia Fa Rang Phad Hoy Shell – Stir-fried fresh scallops with asparagus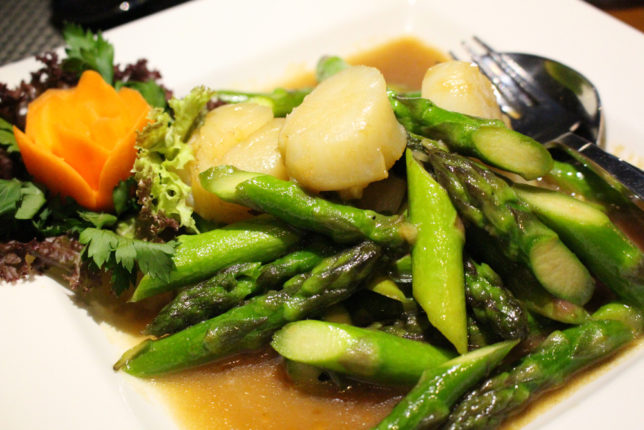 And Panang Nuea Rue Moo – Dry and aromatic Prawn red coconut curry with basil and kaffir lime leaves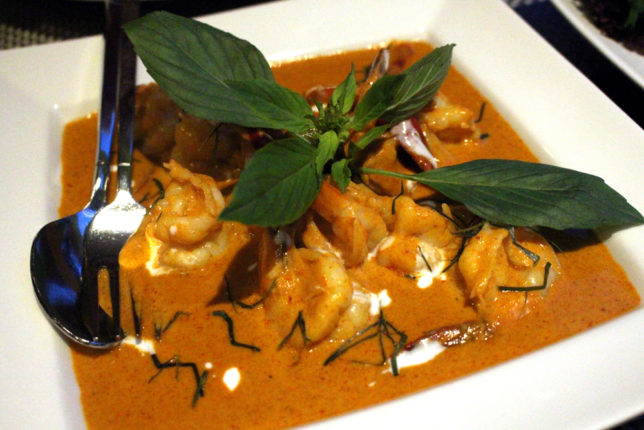 With a side portion of Kuey Tiew Phad Kee Mao Kai – Flat noodles stir-fried with light soy and oyster sauce, chicken, basil and chillies which is generous enough to stand on its own.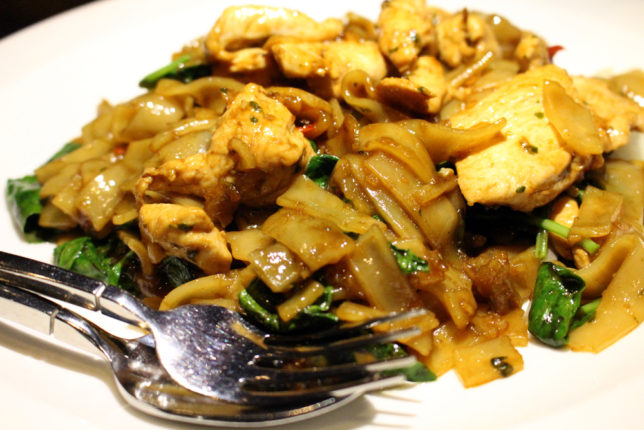 For those who have room we highly recommmend the Maprao Delight White chocolate mousse with infused coconut and lime and coconut sorbet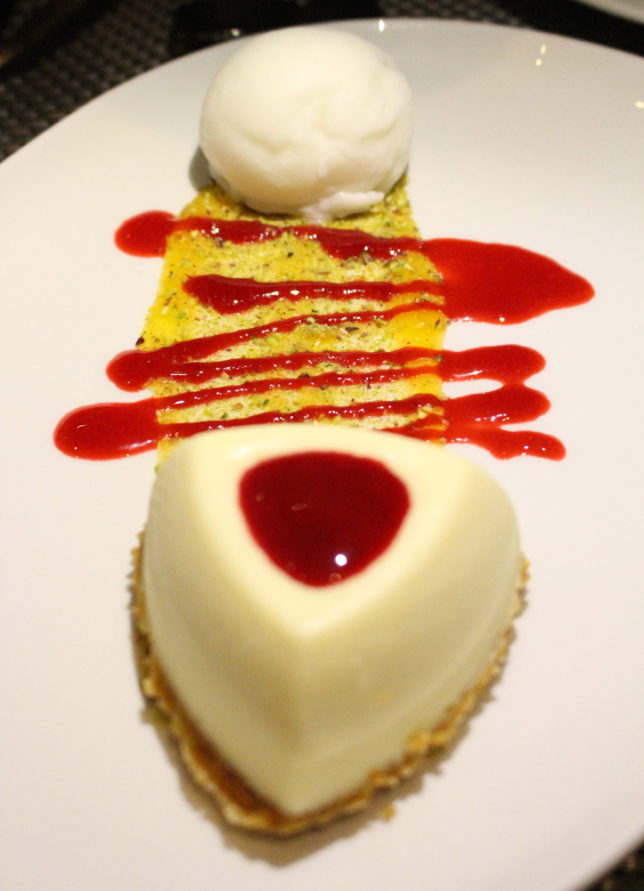 Or the Ice Tim Tod Deep fried ice cream topped with chocolate sauce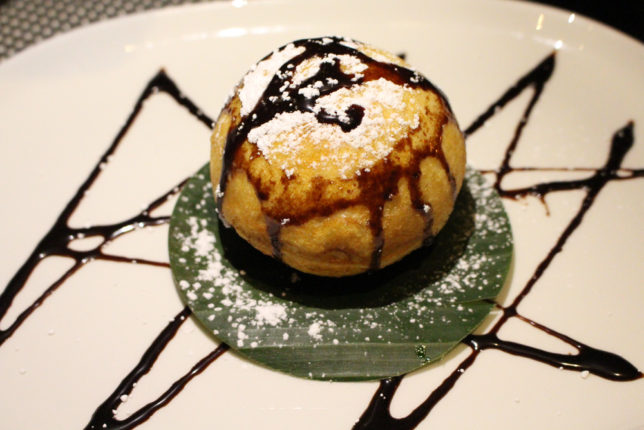 If you want to taste the authentic flavours of Thailand created from the finest ingredients and served in beautiful contemporary surroundings, look no further than Nipa Thai – a SLOAN! favourite and surely soon to become one of your favourite Thai restaurants in London.
Nipa Thai at Lancaster London
Lancaster Terrace, London W2 2TY
Reservations: 020 7551 6039
www.niparestaurant.co.uk