Front Row Florists, Notting Hill's newest florist, have recently launched a series of floral masterclasses at their charming venue, allowing green-fingered attendees to create elegant and timeless floral arrangements with the expert guidance of the Front Row Florists team.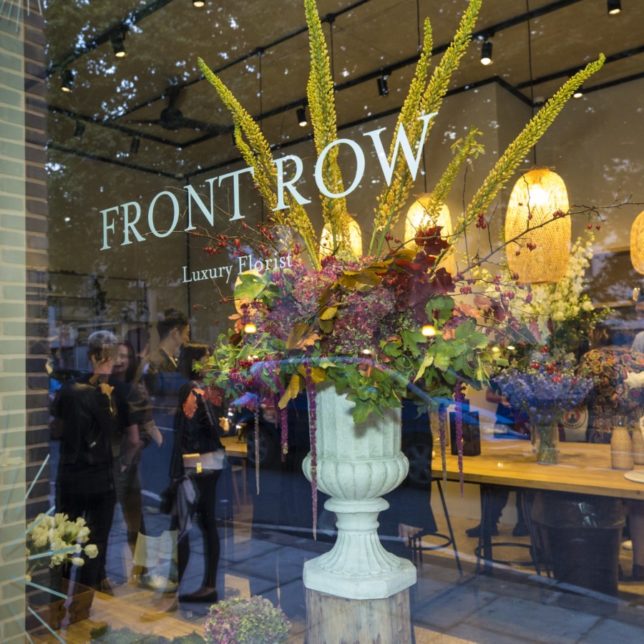 Guests can organise a gathering for groups of friends, families or colleagues to attend the class in which drinks and canapes are served on arrival and throughout the class in order to stimulate guests' creative flair.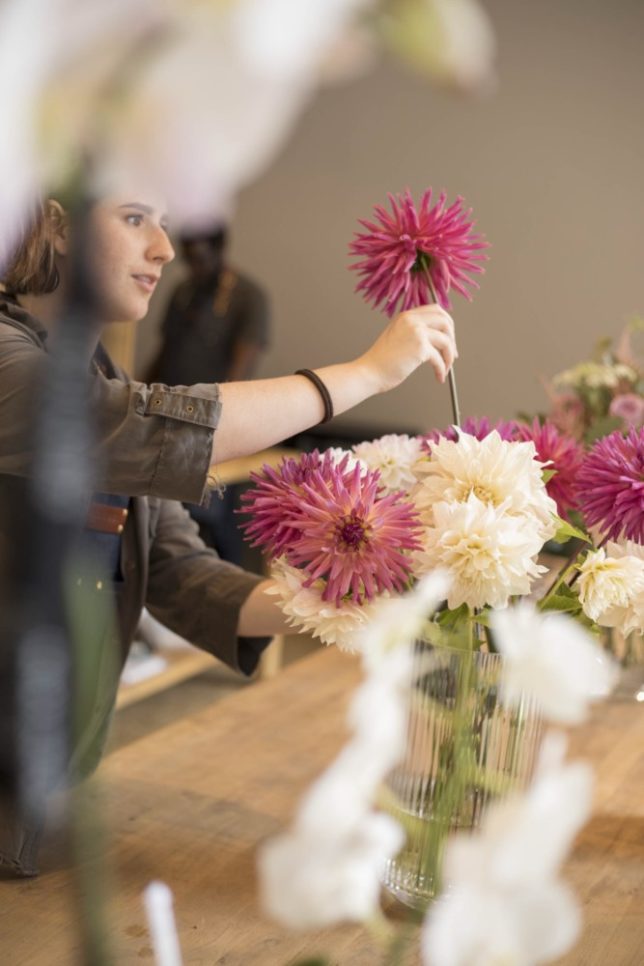 Guests will leave Front Row Florists with their gorgeous centrepiece to display at home.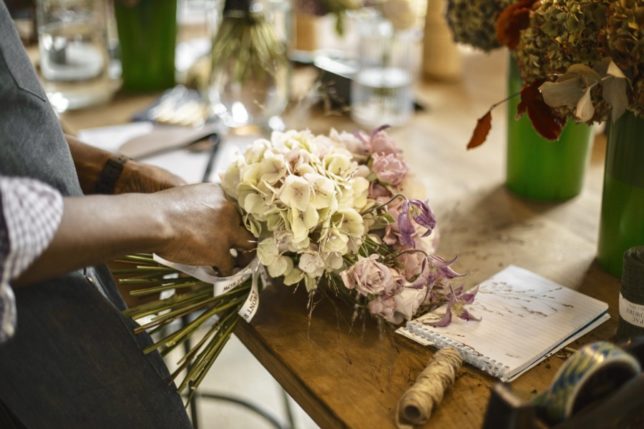 Founded by Chinese fashion entrepreneur Wei Yue, Front Row Florists was established in late 2017 to create elegant, fashion-inspired bouquets and floral installations using the best quality flowers and cutting-edge designs, for bespoke arrangements, for every occasion.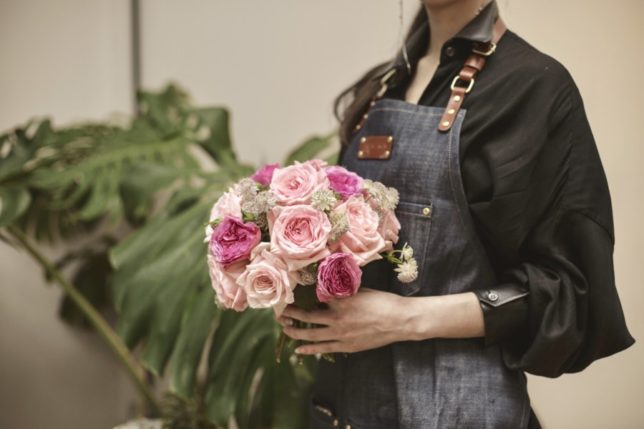 The talented team at Front Row Florists, whose combined experience in floristry equates to 25 years, seeks to match natural bouquets to client's needs and wishes, whether it's brightening up a living space or enhancing an occasion.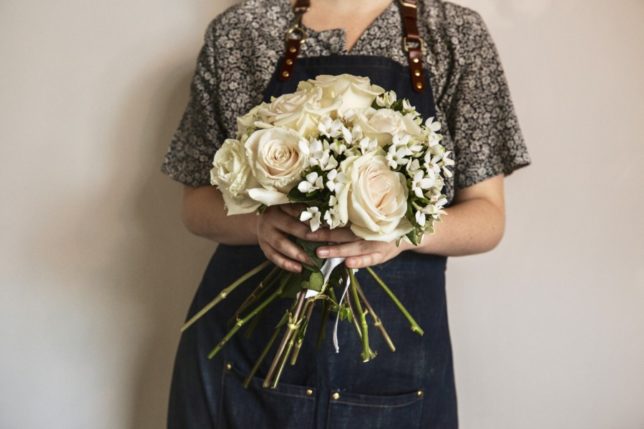 Front Row Florists sources their fresh flowers every day from their suppliers in London and the Netherlands, based on their longevity and aromas.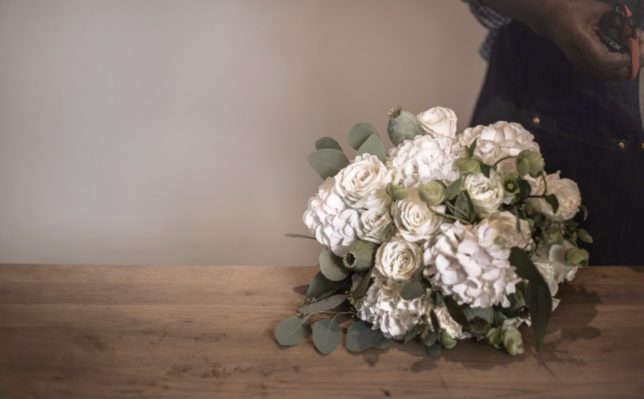 From their boutique in Notting Hill, Front Row Florists caters to all, from regular locals requiring weekly flowers, to special occasion bouquets which can be arranged whilst customers wait in the shop.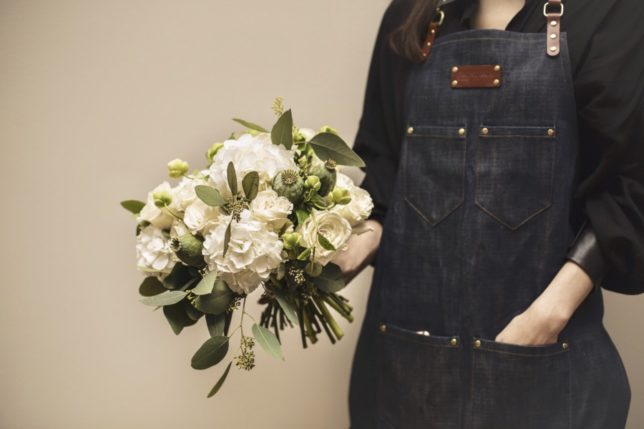 Front Row Florists also produce more elaborate creations intended for fashion shows, weddings, events and commercial displays.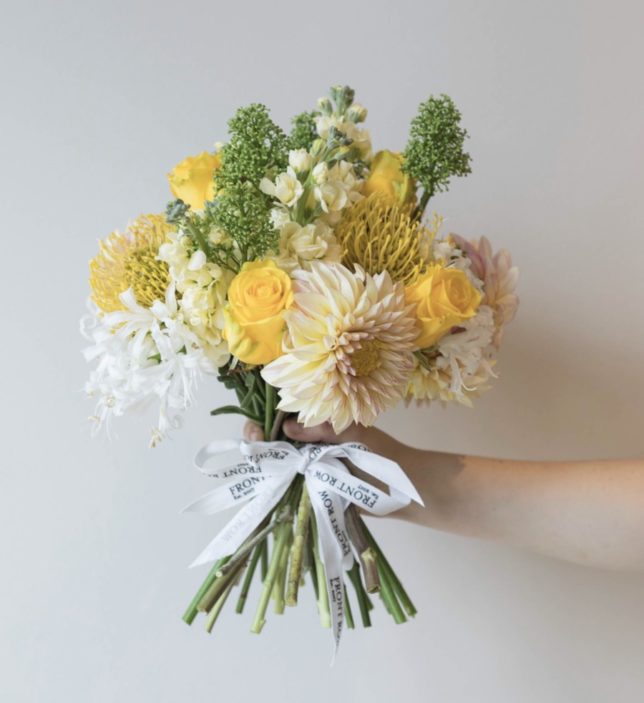 Recent clients of Front Row Florists have included Browns Fashion, Elle Italia, ME Hotel, The Restory and Missoma.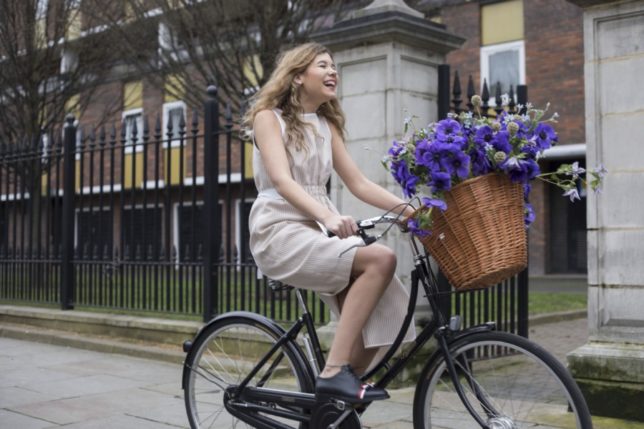 As a fashion trend setter, Wei believes that everything around him should inspire his aesthetic towards styling, and the Front Row Florists bouquets look to fashion campaigns and runway looks for inspiration.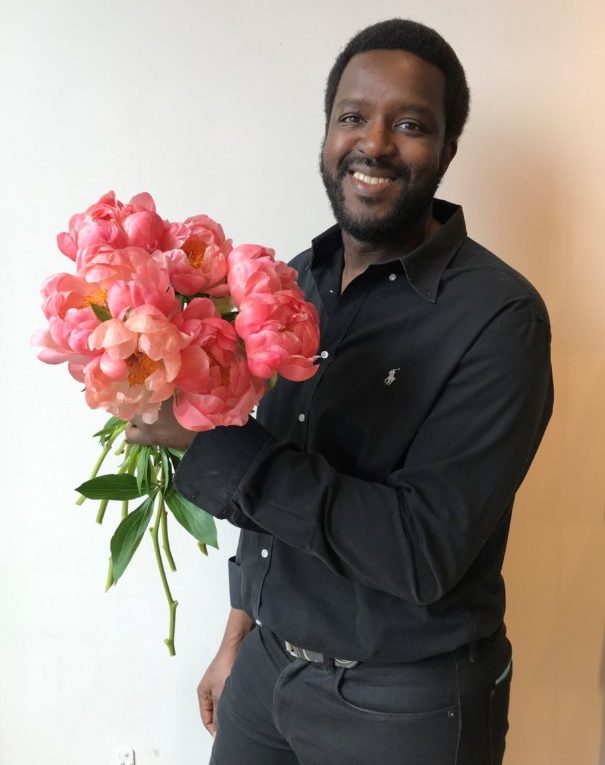 Inspiration can come from anything including in the prints, colour palette, silhouette, makeup, or other factors such as scene design. The Front Row Florists team strive to bring something modern, current, fun and inspiring to floristry which is exactly what Orlando did when I attended a private masterclass with him.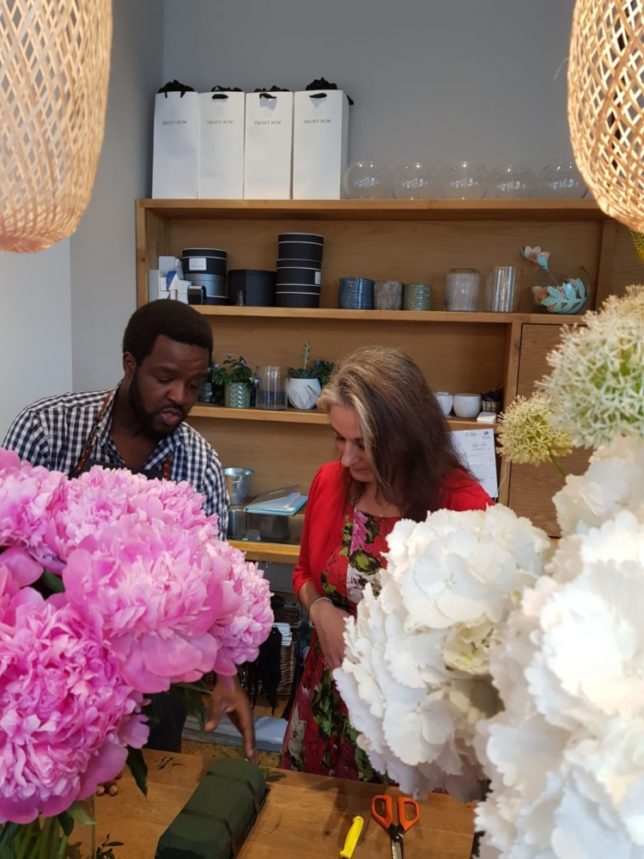 It was so lovely to spend time with Orlando who is the most hospitable host offering everything from bubbles to sushi. The time just flew past as we chatted about mutual friends common interests from adventure sports to of course floristry.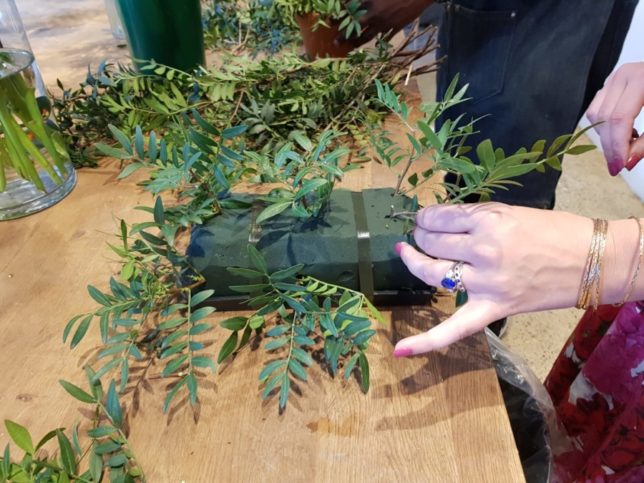 Orlando very kindly told me I was a natural. I replied I'm sure he says that to everyone! However in all seriousness with Orlando's expert coaching and such a relaxed atmosphere at Front Row Florists, who couldn't learn and produce such a wonderful arrangement when one has had an amazing teacher.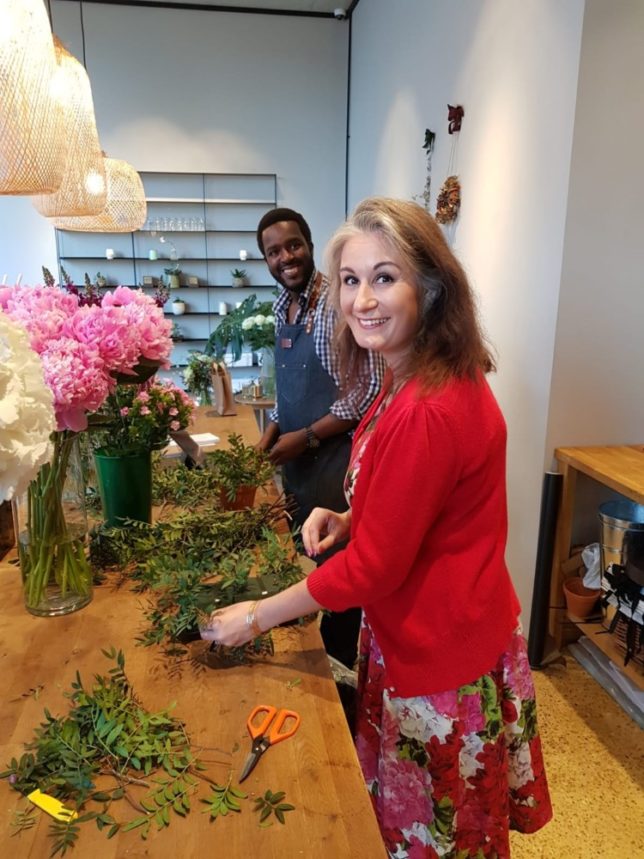 I highly recommend a masterclass at Front Row Florists to anyone with a passion for creativity anyone who wants to learn something new.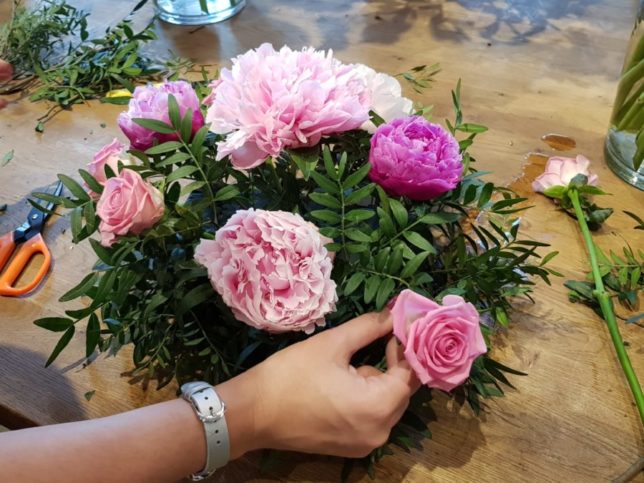 Orlando and the team at Front Row Florists ensure that the masterclass caters for all those who want to take their mind off the 9 to 5 and enjoy the wonder of flowers and floral arrangement.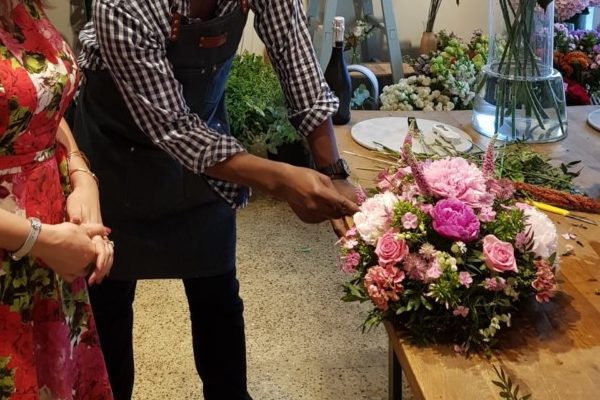 If you're looking for something to take you out of your comfort zone, I recommend booking one of the masterclasses offered at Front Row Florists. If you take up the challenge, you definitely won't be disappointed.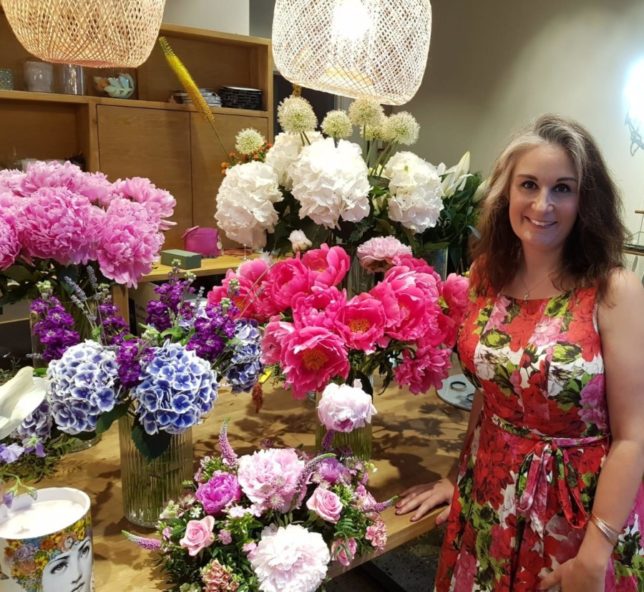 In fact, the masterclass at Front Row Florists is not that challenging thanks to having the right teacher like Orlando to guide you. This masterclass was a whole lot of fun and left me with new skills I can't wait to take back home to use and enjoy.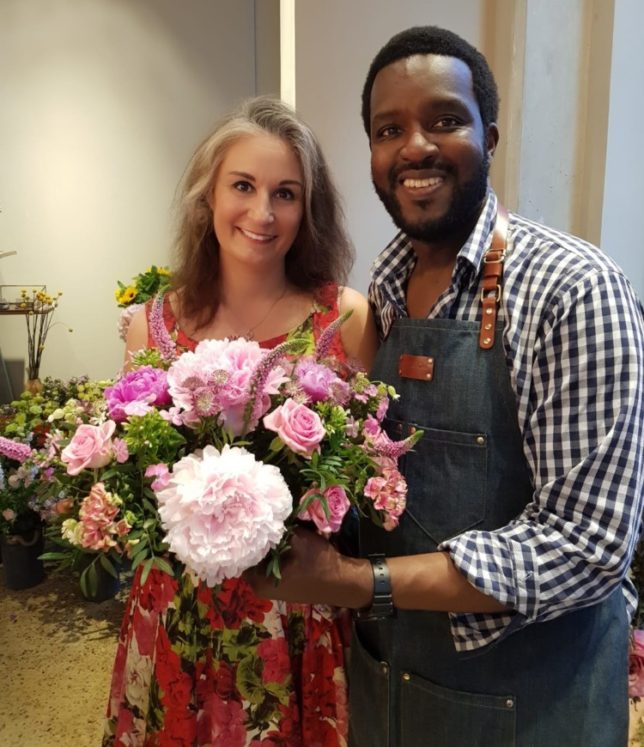 For further information about the floral masterclass series, please visit the Front Row Florists website at www.frontrowflorists.com
Front Row Florists
Unit 1, Grand Union Studios, 332 Ladbroke Grove, London W10 5AD
www.frontrowflorist.com
@frontrow_london