Named 'Best UK Luxury Hotel Spa' at the World Spa Awards 2016, K Spa at K West Hotel & Spa in London's Shepherds Bush is a holistic haven where mind, body and spirit converge to create an unforgettable and pleasurable moment in time.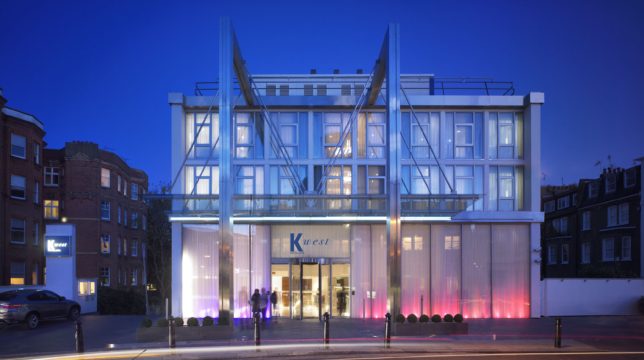 Whether you wish to alleviate stress, rebalance or re-energize, each journey at K Spa offers an escape to total well-being. A complete K Spa journey incorporates their heat and ice ethos, and is made up of the Scandinavian Sauna and Steam Room, Sanarium, Snow Paradise and relaxing Chill Area. K Spa also has a Hydrotherapy Pool.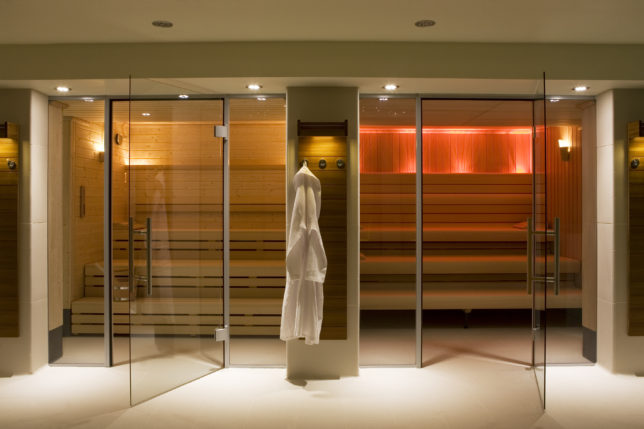 K Spa is home to London's first Snow Paradise. Chilled to -15°C, this cabin is reminiscent of a snow drift and is designed to complement the spa's hot-cold therapy, alternating between steam and ice environments. The sudden and extreme change in temperatures will stimulate body circulation and is highly beneficial to your immune system.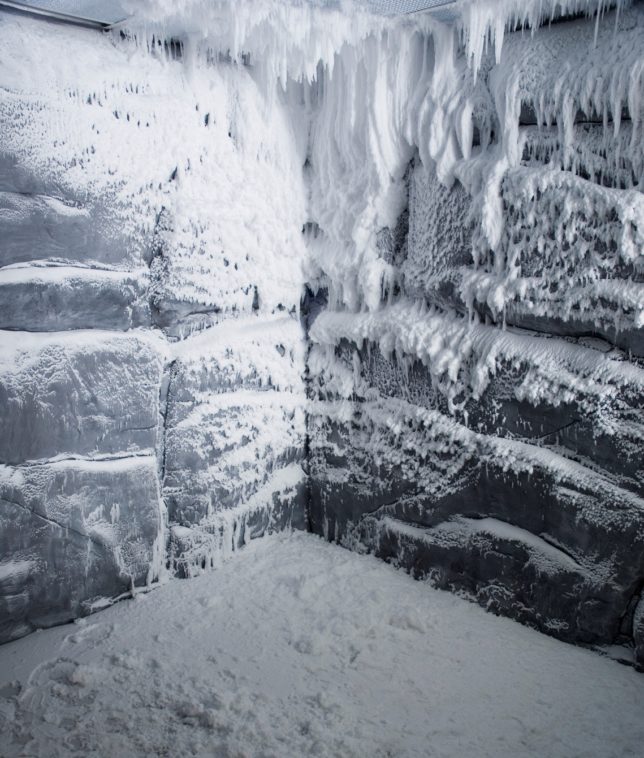 We checked out K Spa's Massage Masterclass workshop which is designed for people who would like to learn how to do basic massage for each other becoming the masseuse at home. This is a much needed skill as it not only helps relax your other half but also allows you to re-connect with them during the quality time spent giving each other a massage.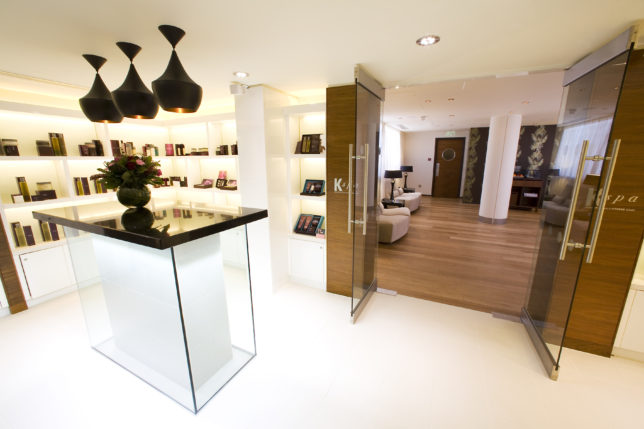 The masterclass is run by an experienced massage therapist who provides plenty of guidance and explanation both theoretical and practical which gives you all the necessary knowledge of the benefits of massage, the products one can use and the contraindications one should be aware of.
The masterclass teaches you the basics in a simple but comprehensive way – everything from effleurage to petrissage and more besides. We found that the techniques and massage strokes we were taught during the masterclass were easy to repeat and remember. In fact, the massage therapist said that our reviewer was a natural!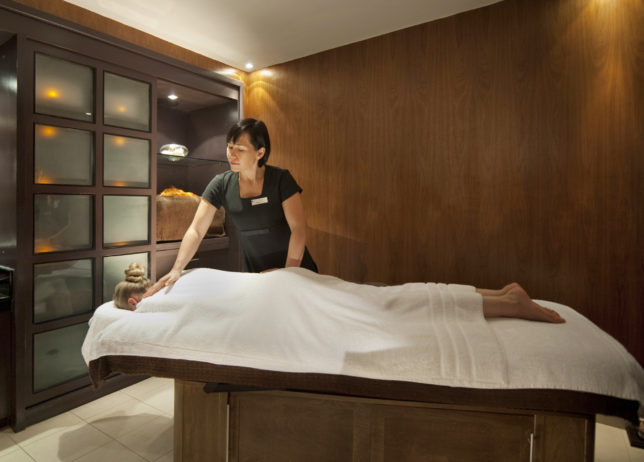 Learning the different techniques and practising basic massage on your partner leaves you with a great sense of satisfaction and personal achievement. Such activities as an at-home massage from your other half provide connection, significance and contribution not to mention comfort, variety and personal growth.
All the six emotional needs are covered in one thus strengthen the bond between the two of you to keep your relationship moving forward in a positive and healthy way. The Massage Masterclass at K Spa is therefore not just good for learning how to look after each other physically but also a great way to look after the mental and emotional connections in the relationship.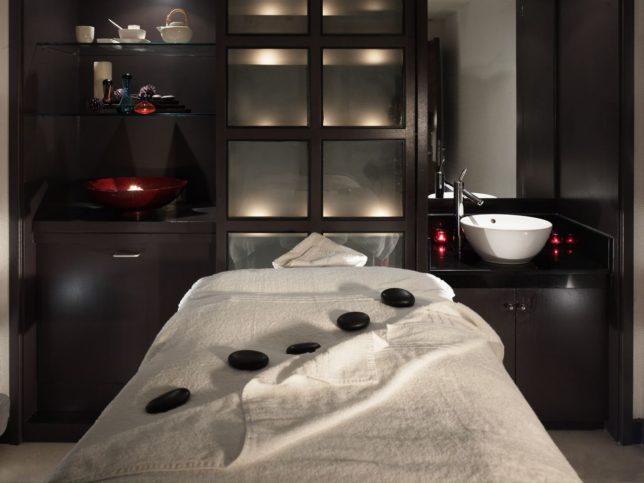 The Masterclass includes a two-hour Massage workshop and all day use of the exclusive Chill Area which features gold and white mosaic with built in wall loungers designed so guests can face each other. Yet another couple-friendly feature of K Spa.
The masterclass is followed by Afternoon Tea or Spa Lunch in Studio Kitchen. The Glam Rock Afternoon Tea features a selection of open faced sandwiches and mini sliders with a delicious selection of sweet treats with a glam twist such as mini blueberry scones and white chocolate truffle lollies.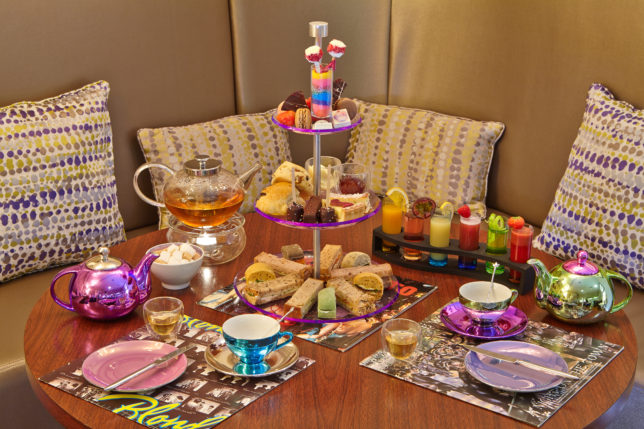 You can either glam it up with one of the K West Hotel's afternoon tea cocktails or go down the traditional route with one of the bespoke loose leaf teas and herbal infusions. For those who are a little more daring, why not try the Tea Rex which is a bespoke blend of black tea, green tea, fruity cherry, peony flowers and rose petals with a dash of peppercorns for a smoky floral taste sensation with a spicy kick.
Bookings for the Massage Masterclass at K Spa is available for 2 or 4 people, prices quoted are per person. It is advised you wear t-shirts and comfortable trousers (sportswear).
Massage Masterclass at K Spa
K West Hotel & Spa, Richmond Way, London W14 0AX
020 8008 6600
www.k-west.co.uk/k-spa