Radisson Blu Edwardian, Vanderbilt is an elegant 4-star 19th century townhouse hotel with beautifully designed bedrooms, modern comforts and an attractive restaurant. The hotel is within a 20 minute stroll of many shops and attractions including Harrods, Harvey Nichols and The Royal Albert Hall. The Natural History Museum and The V&A are within 5 minutes walking distance.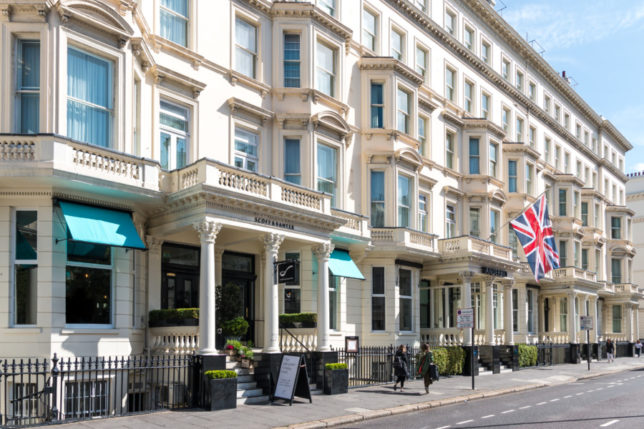 The recently refurbished Grade II listed building was originally home to the Vanderbilt family – famous for their fortune as American Royalty of the Gilded Age. Converted from ten 19th century town houses into a single hotel in the Victorian era, the Vanderbilt legacy remains with individual staircases leading to stunning frescoes, richly decorated ceilings, stained glass windows and wood panelling. Charmingly designed with unique detailing, the stylish lobby, contemporary business centre, sumptuous bedrooms and stylish meeting spaces benefit from complimentary Wi-Fi throughout.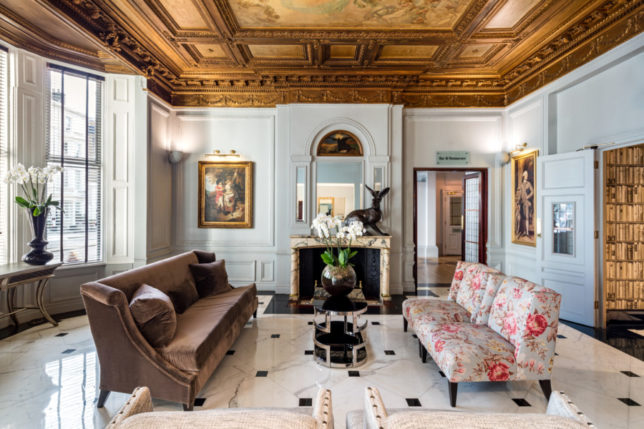 This hotel is brilliantly placed in the heart of the Royal Borough of Kensington & Chelsea. Having dashed in from the rain complete with baby Sloan it was a much appreciated and interesting detail that there was water in the lobby infused with pineapple. Many hotels have been doing welcome drinks but something simple yet so elegant, that too very tasty, was a great indicator of how the stay was about to unfold.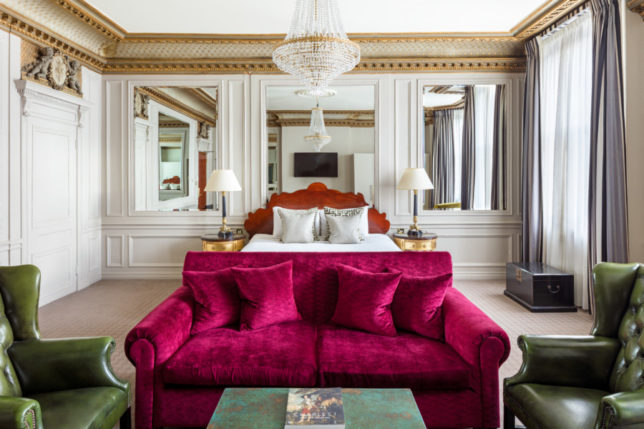 Moving towards our room on the first floor, we had to navigate a very small lift. Those who stay in boutique hotels in London will know this is not something new. Lifts in listed buildings can be small unless staying in the larger hotels. But its definitely big enough for one person with a buggy and a suitcase.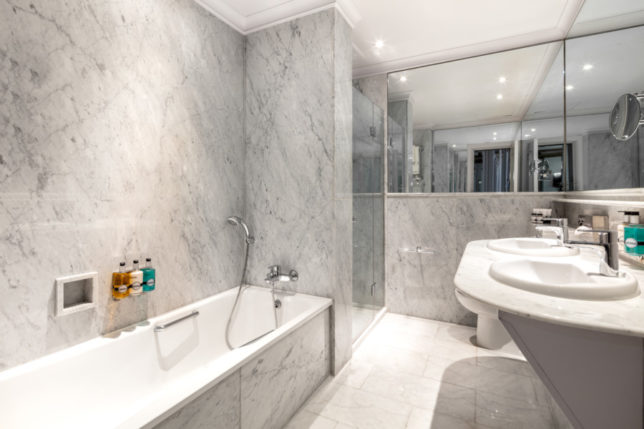 The room had luxurious touches such as a plush sofa and oil painting on the wall. Some might say a mirror above the desk would have been needed… some might prefer not. The toiletries were a delightful fragrance of neroli and grapefruit.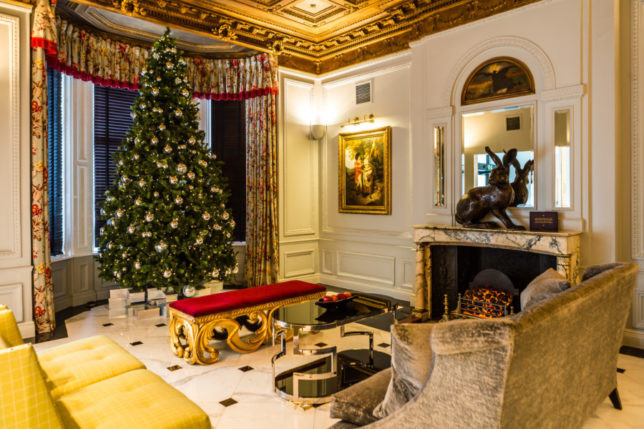 Either way it was easy to get ready for dinner in Scoff & Banter Kensington – the restaurant located on the ground floor of the building. Scoff & Banter celebrates hearty and contemporary British cuisine where guests can discover a home from home with lovingly prepared seasonal British cooking using the finest locally sourced ingredients. Those who love classic British favourites will be well catered for at this welcoming Kensington restaurant. For larger gatherings, Scoff & Banter has a cosy area available for exclusive hire which hosts up to 30 guests.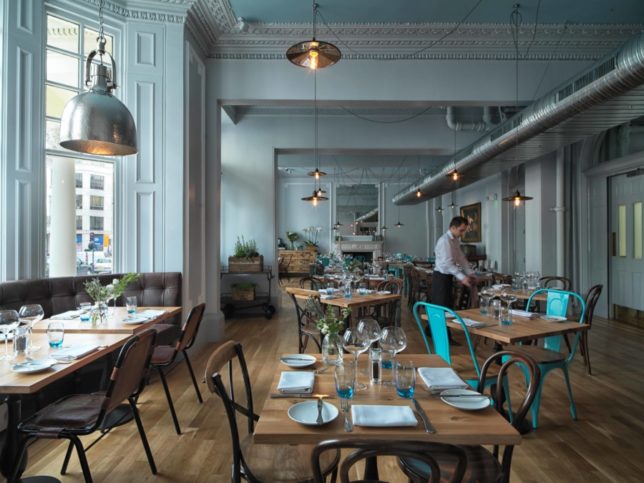 Dinner at Scoff & Banter kicked off with two interesting cocktails – a Chestnut and Walnut Sour and a Rum Punch. The former is an unusual combination of flavours that can be rather Marmite… you'll either love it or hate it. We liked it but definitely thought it suited a certain mood and would be well placed in a cigar bar or a venue with a prohibition vibe. The rum punch was recommended and popular, very sweet would suit those who weren't going to drink too many.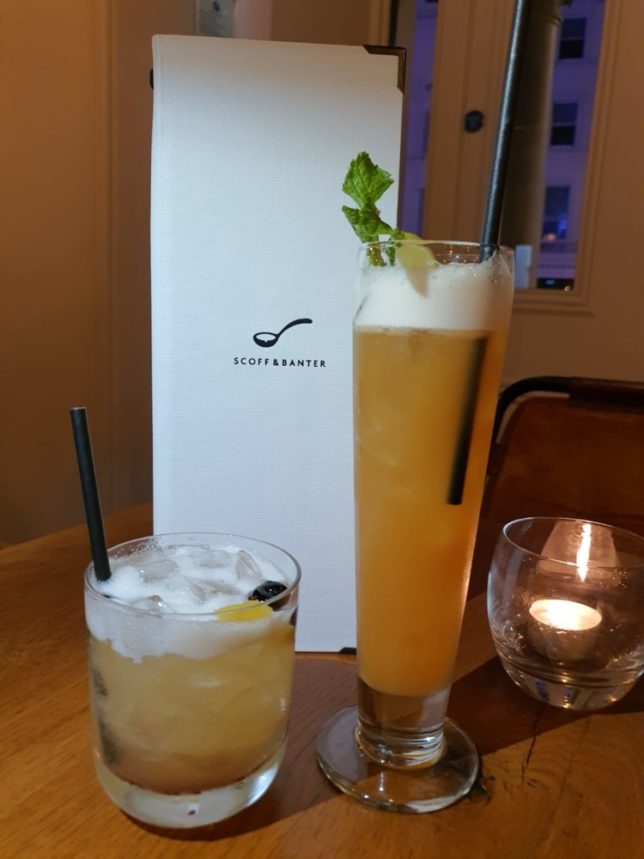 For starters, the mini roast Yorkshire puddings with roast beef brought a hint of Sunday to one's midweek. Light on the horseradish not too much kick for those who don't like heat.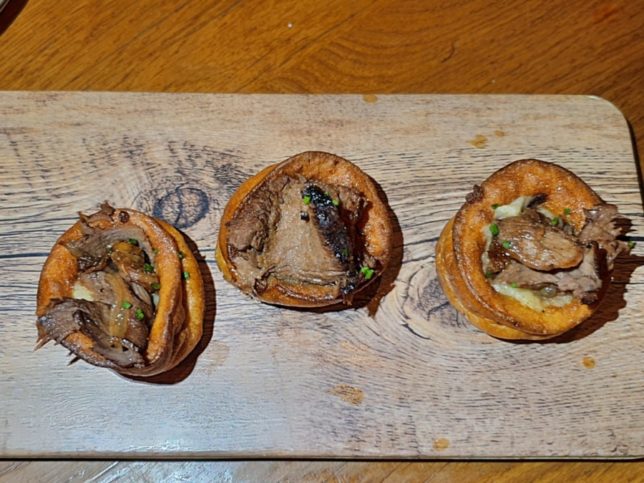 The crab cakes were generous on the crab served with a chilli kick for those who constantly do want some heat.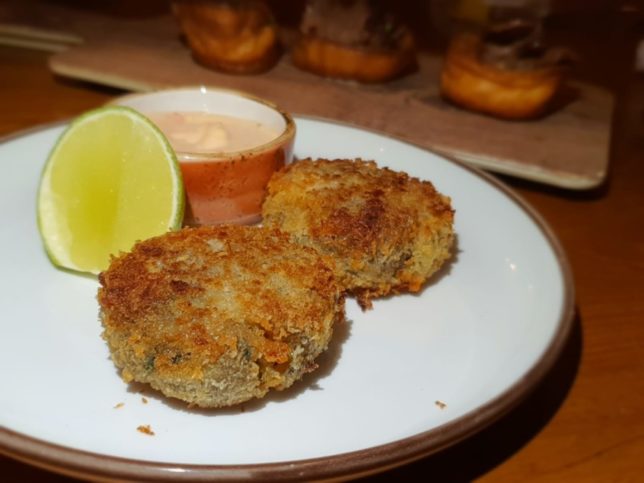 I ordered the rib eye steak came as a small 250g portion but cooked rare so had to send it back for a little more fire. The chili mayo from the crab was so delightful I asked for a second helping for my hand cut chips. They also have a red wine and rosemary sauce which is a more traditional pairing and definitely one to recommend.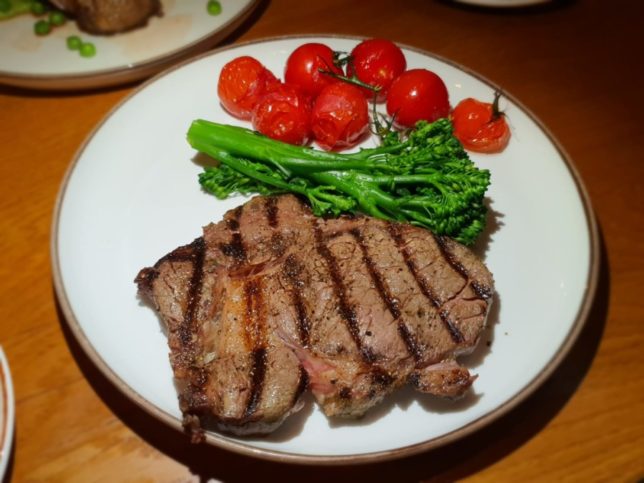 The herb crusted lamb rack was accompanied with creamed potato, minted pea puree and a rosemary lamb gravy. Requested just under medium but came a little redder than ordered. However it tasted fabulous and you can see why this dish has lasted on the signature list.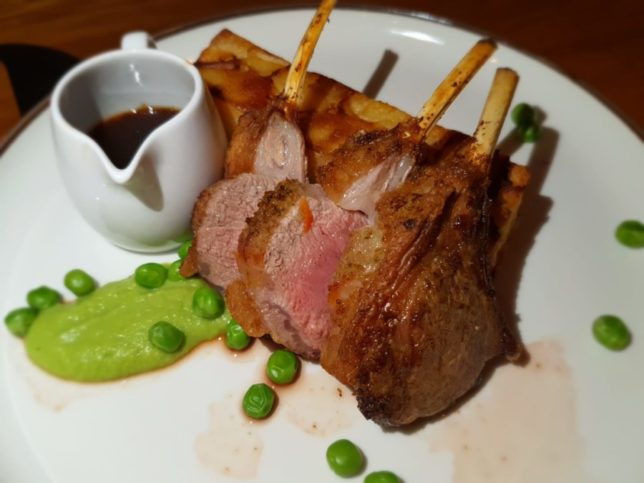 Sides include crispy roast potatoes served with a sprig of fragrant rosemary.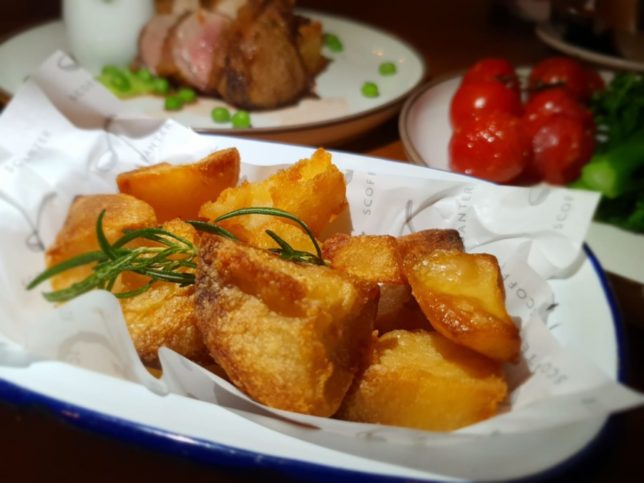 To finish who could resist and Eton mess which was not messy at all. Maybe it's just me but there was a huge temptation to smash the meringue like with the back of my spoon.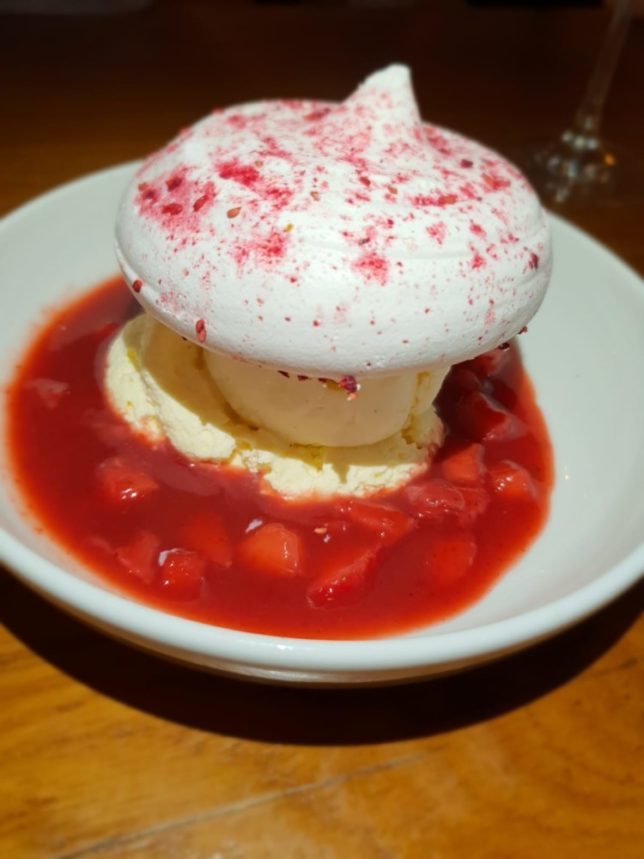 The sticky toffee pudding with caramelised Williams pear and a butterscotch sauce was an interesting twist on a classic.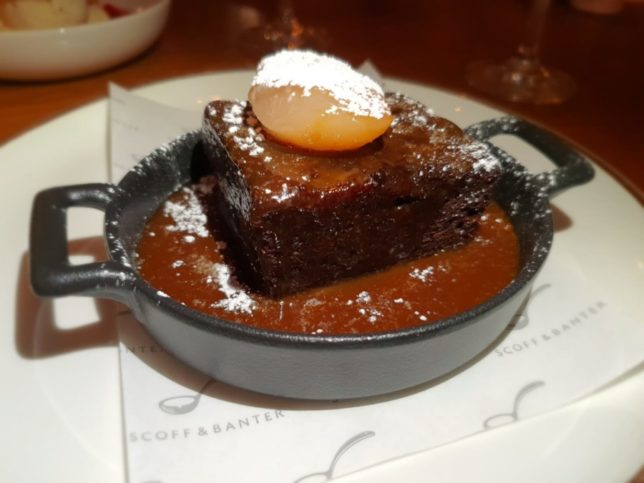 After dinner there were no chocolates on my pillow from a turn down service but I did have 3 little monkeys made from towels and rose petals awaiting us, depicting a lovely family feel. Much better than chocolates… although if you do need a sweet tooth fix then there is a sweet trolley downstairs which is reminiscent of a penny sweet candy shop.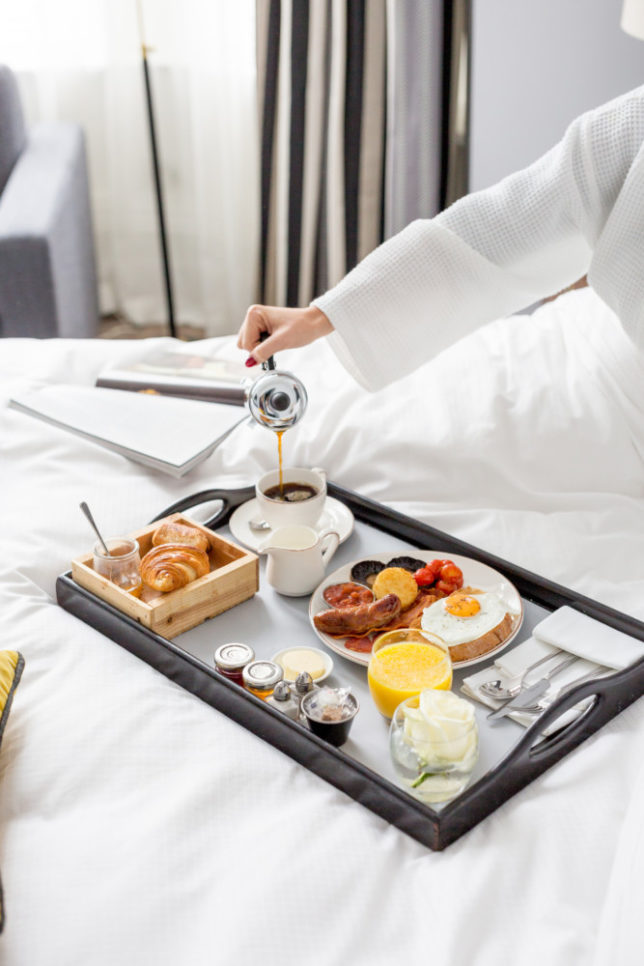 The view from the room was not pretty but it was worth the compromise to have the location being just 5 minutes away from the Natural History Museum. Now is the perfect time to visit as the Natural History Museum Ice Rink – said to be the prettiest ice rink in London – has just opened this month, as it returns for the 2019 festive season. Set against the beautiful backdrop of one of London's most iconic landmarks, skaters can take to the ice from Saturday 19 October 2019, throughout the winter period until Sunday 12 January 2020.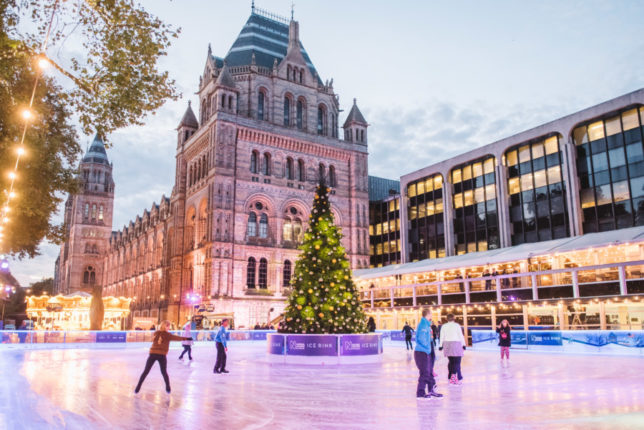 This year, the Natural History Museum Ice Rink opens earlier than ever before, with 2019 dates including the October half-term break. This year the sparkling rink, located along South Kensington's twinkling tree-lined streets will be topped off with a spectacular 30ft Christmas tree. Scoff & Banter are running a number of different Skate & Dine packages which start from £28.50. Options include Set Menu 2-course and 3-course meals, Winter Afternoon Tea and Winter cocktails.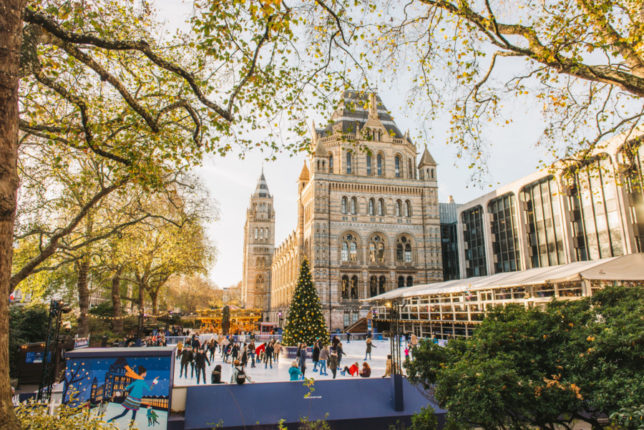 All in all, staying at the Radisson Blu Edwardian, Vanderbilt is definitely all about location, location, location… with a lot of nice touches along the way. Well worth the money and reasonable for the price.
Radisson Blu Edwardian, Vanderbilt
68-86 Cromwell Road, London SW7 5BT
+44 (0)20 7761 9000
www.radissonblu-edwardian.com/vanderbilt