An exceptional hotel close to the heart of Nottingham, The Nottingham Belfry is a contemporary, warm and stylish four star hotel located on the edge of the city. Ideal for both business and leisure, guests can expect a unique blend of modernity, luxury and class delivered by a team of professional staff who'll be more than happy to cater for your every need during your stay. The Nottingham Belfry is part of the QHotels Group, known for their relaxing and rejuvenating spa hotels.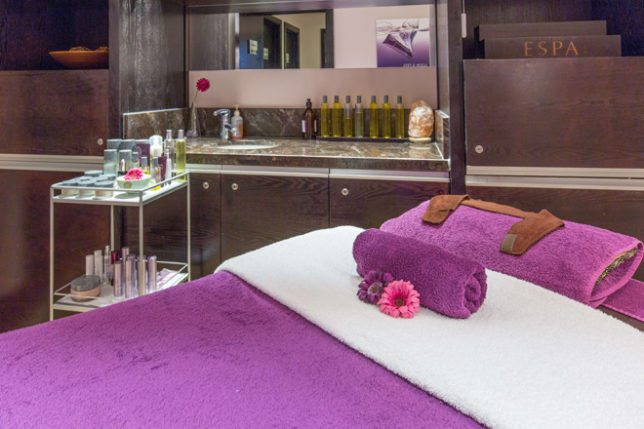 The 120 fully air conditioned bedrooms ooze contemporary style and glamour. As you would expect they contain all the comforts required for a relaxing stay including 32″ flat screen TV with Freeview channels and free internet access – a must for today's modern traveller. The hotel's 10 suites are beautifully decorated with contemporary styling and warm tones throughout creating a cocoon-like ambience which is perfect for relaxation and indulgence.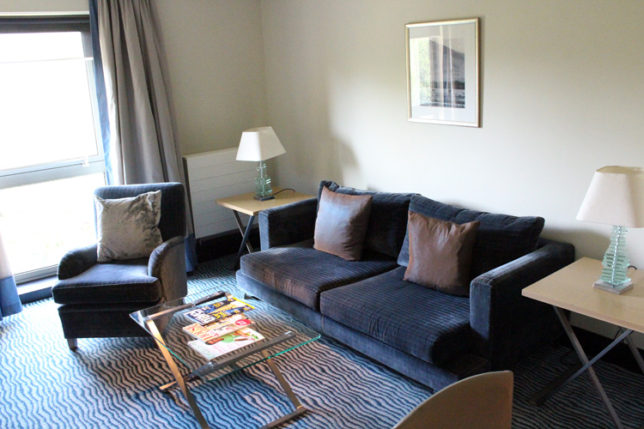 A separate lounge area gives you a greater sense of space and freedom and there is also a separate dining area to share an intimate moment over room service.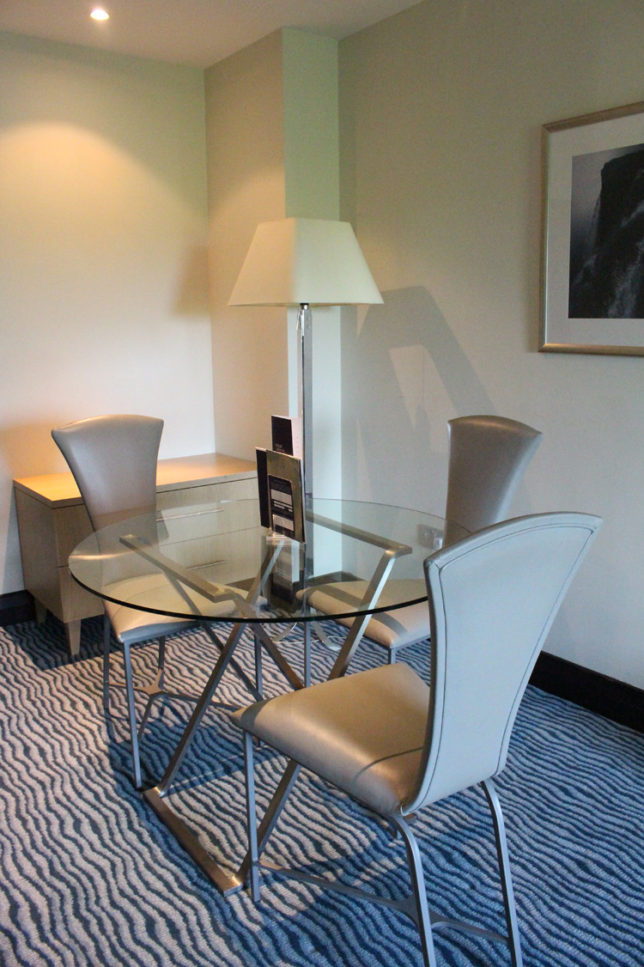 The spacious en-suite bathroom includes bath and shower for easy decadence with luxury toiletries by ESPA.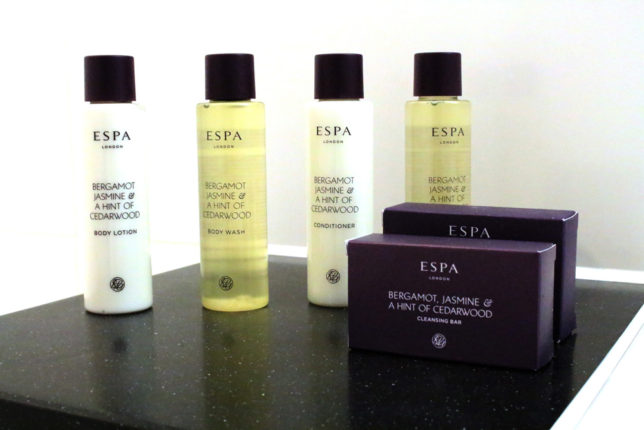 The kingsize four poster bed creates a stunning focal point in the bedroom that beckons guests to dive under the covers for a great night's sleep. No time to think of sleep when the luggage need to be unpacked. Check out our matching Mr & Mrs Sloan personalised suitcases from our lovely friends at ClaireaBella.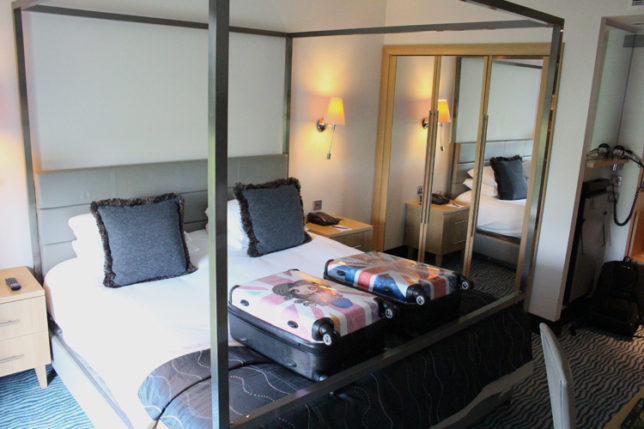 For those looking to maintain their fitness regime while away, the high-tech health club is fully equipped to ensure guests have a truly healthy stay at The Nottingham Belfry. In addition to the gym, the health club also contains an indoor swimming pool (children swimming times cover most of the day between 8am and 7pm), a relaxing sauna and steam room and invigorating jacuzzi. The tranquil spa has six spa treatment rooms with highly trained therapists offering ESPA facials and body treatments in addition to manicures, pedicures and waxing.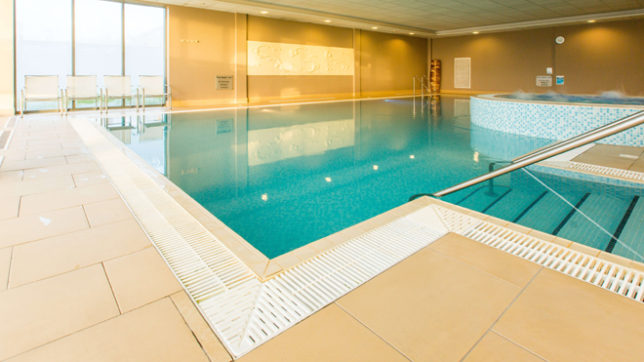 When it comes to dining options at The Lawrence Restaurant, the menu has been designed to appeal to a wide range of tastes ensuring all guests preferences are catered for. DH Lawrence was the inspiration for the name of the hotel's restaurant but the inspiration in the food comes courtesy of the Head Chef at The Nottingham Belfry. He carefully sources the best regional and local produce to create his culinary wonders. His original menu offers a range of dishes to suit the most simple or refined of palates. Starting with the simple, we enjoyed a selection of breads while we considered the various choices on the menu.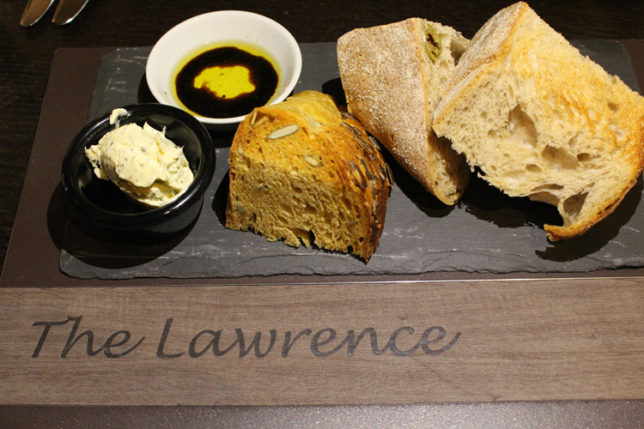 To start, I chose the Smoked Halibut served with fresh peppery watercress.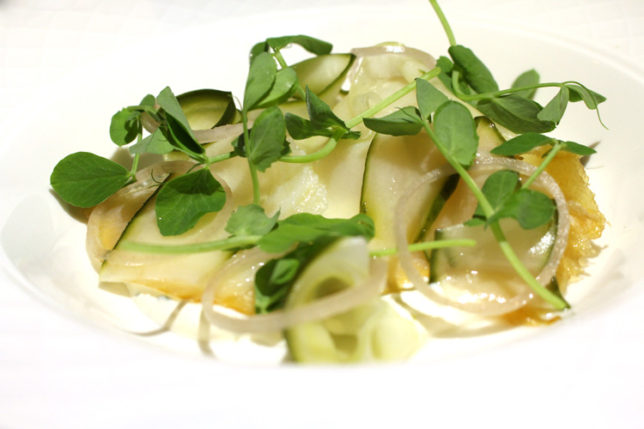 My dining companion sampled the Scallops served with crispy bacon and charred baby gem lettuce.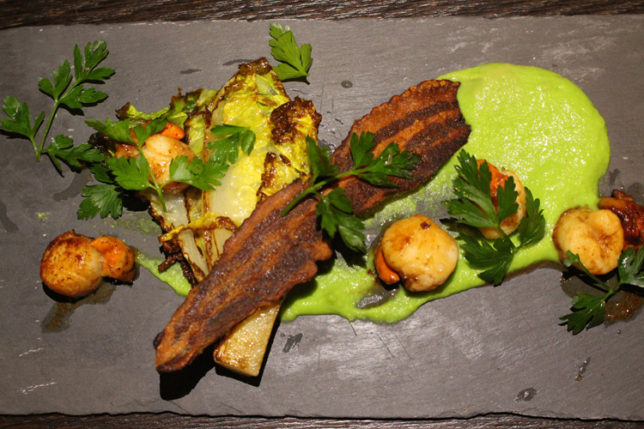 Moving on to mains, I couldn't resist the Pumpkin Ravioli complemented by a healthy dose of green leafy vegetables.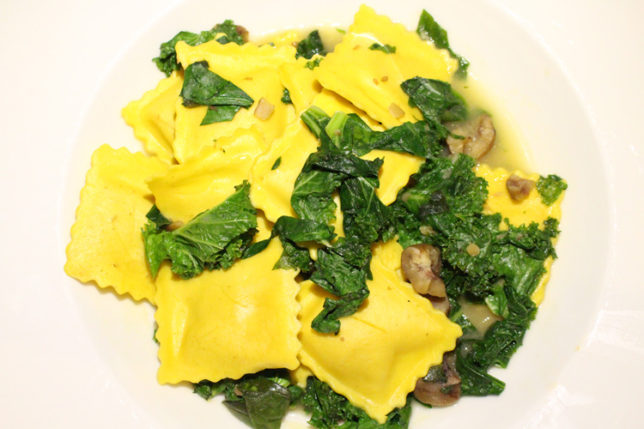 My companion went for the Beef Short Rib served with chips, roasted tomato and field mushroom and accompanied by tenderstem broccoli.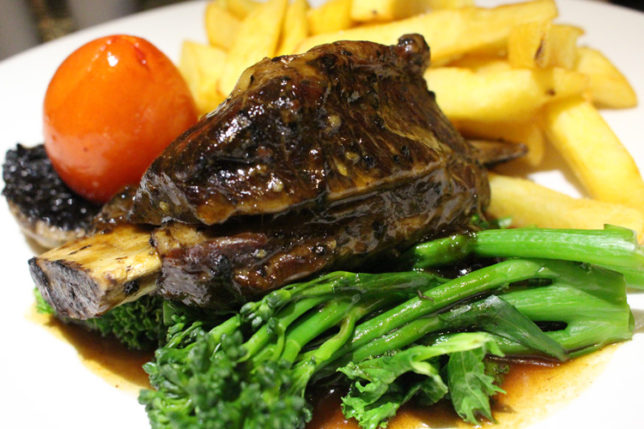 To finish I chose the Sticky Toffee Pudding served with a rich toffee sauce and smooth creamy ice cream.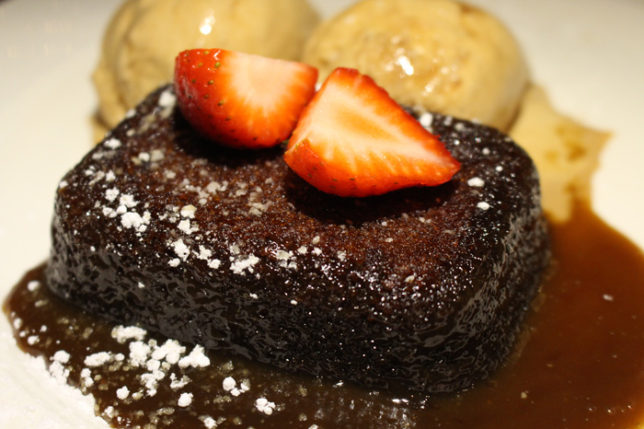 While my companion chose the Coconut Ice Cream garnished with a dusting of dried coconut flakes to accentuate the tropical flavours.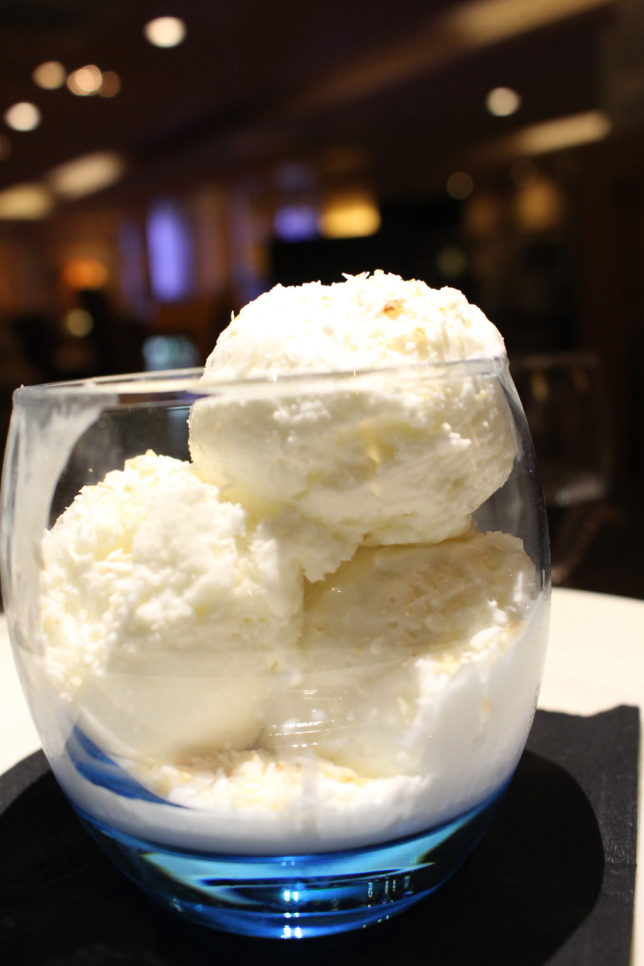 If you're looking for a more relaxed environment for casual daytime dining, try the Oaks bar and lounge which is the ideal place to enjoy a coffee and a light snack. Room service is available 24 hours a day offering a range of light meals and snacks in the privacy and comfort of your bedroom.
Whether you come for a rejuvenating spa break or a relaxing leisure break, sumptuous surroundings and four-star service await you at The Nottingham Belfry, part of the award-winning QHotels Group.
The Nottingham Belfry
Mellors Way, Off Woodhouse Way, Nottingham NG8 6PY
0115 973 9393
www.qhotels.com
@QHotels