Following the hugely successful launch of Four Seasons Hotel London at Ten Trinity Square earlier this year, the luxury hotel has now opened the doors to Mei Ume, a vibrant Japanese and Chinese restaurant designed to complement and diversify the hotel's existing drinking & dining destinations of La Dame de Pic London and the Rotunda Bar and Lounge.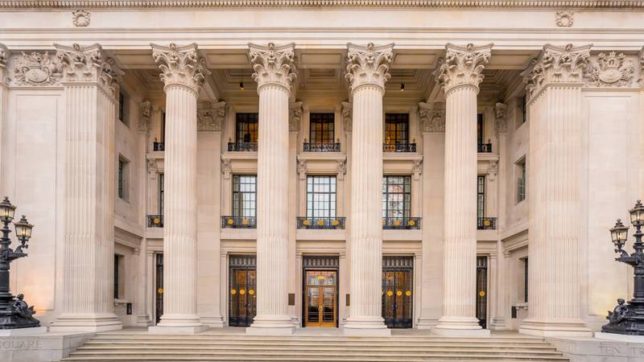 Demonstrating the part both cuisines play in the concept of the restaurant, the name Mei Ume is inspired by the Chinese and Japanese names for plum blossom.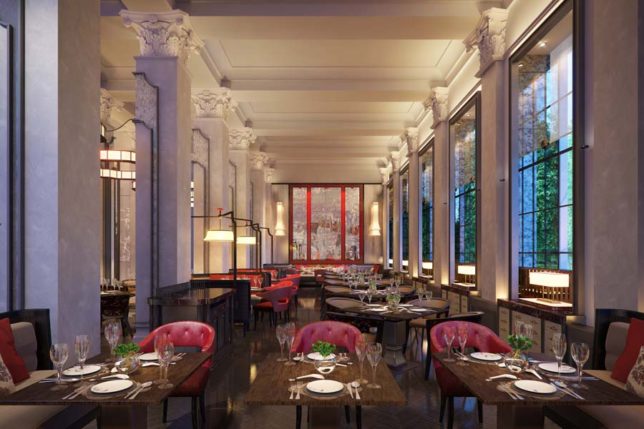 Head Chef Tony Truong, formerly of Royal China, is leading the kitchen team, supported by Sushi Chef Mun Seok Choi, who previously worked at Sake no Hana, and Dim Sum Chef Derrick Cheng, who has joined from Yauatcha.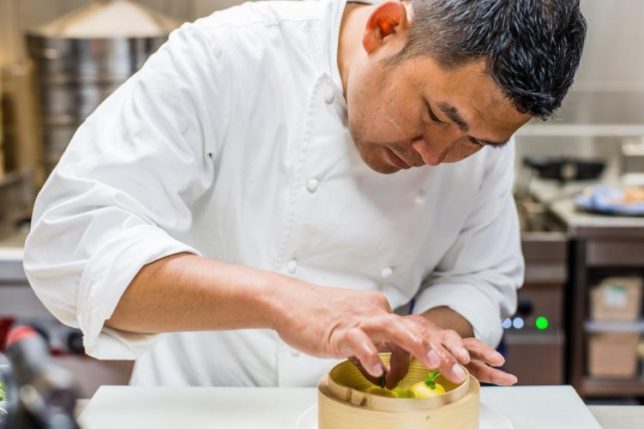 Overseen by Hong Kong-based designers, AB Concept, the interiors of Mei Ume with its vibrant palette of bold reds and pinks work harmoniously with the stunning architectural features of Ten Trinity Square.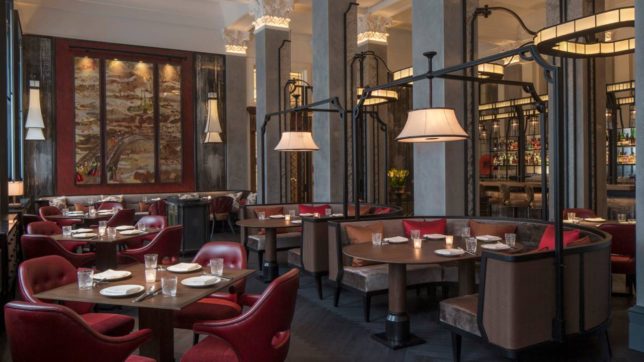 Ornate pillars running through the centre of the room create a subtle division between the 10-seat bar and lounge area and the 48-cover dining room.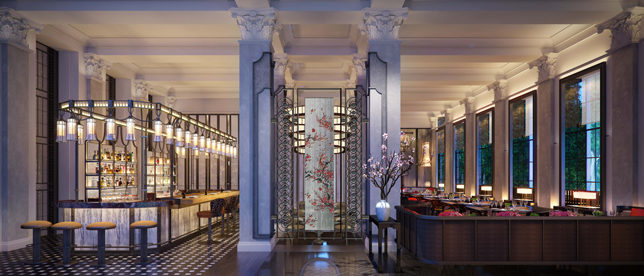 Suspended between the first two pillars as guests enter the restaurant is a customised hand-embroidered silk screen, inspired by Chinese and Japanese plum flowers – fusing the two worlds into one as a common language. Decorative ornaments and antiques sourced from Hong Kong add Oriental glamour to the luxurious space.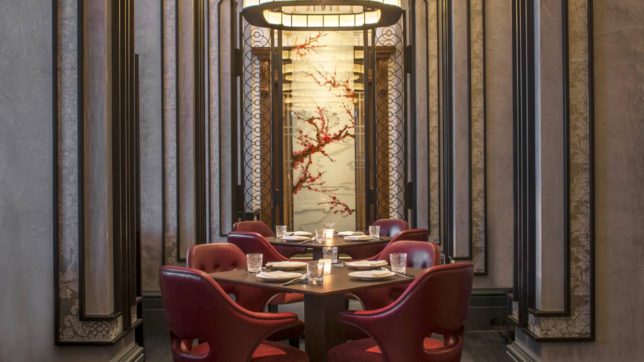 At either end of the main dining room, unique three-layer gilded artworks depict a traditional Chinese and Japanese commerce scenes linking the restaurant back to the Grade II listed building's heritage as the Port of London Authority headquarters at Ten Trinity Square.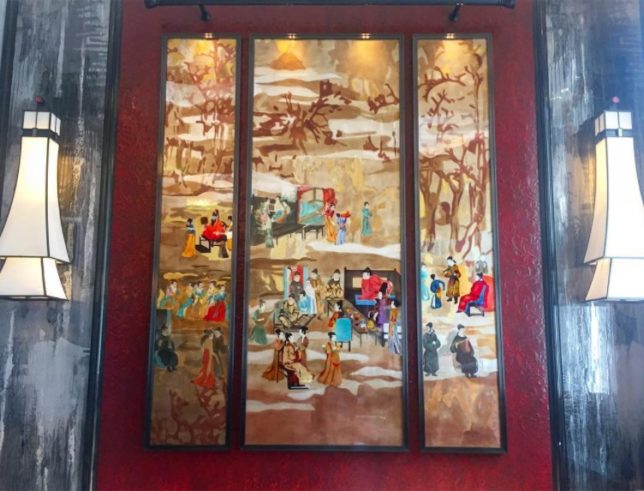 The Mei Ume Bar is a focal point of the restaurant, with a pavilion-style design featuring sleek custom lighting.  The cocktail menu incorporates a number of western classics, adapted with a touch of eastern spirit.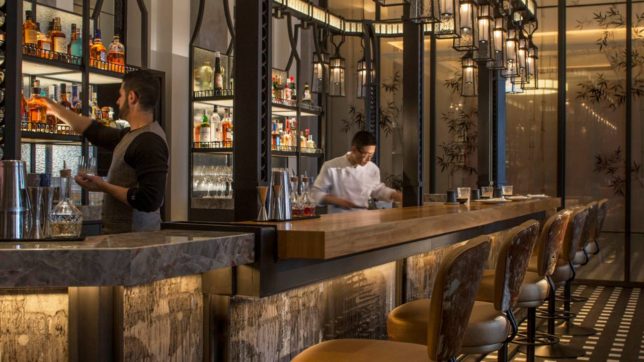 An extensive selection of sake and both Taiwanese and Japanese whisky is available, in addition to a wine list curated by Wine Director Jan Konetzki. Mei Ume also boasts a diverse selection of shochu with special shochu cocktails on their way after some rigorous taste testing.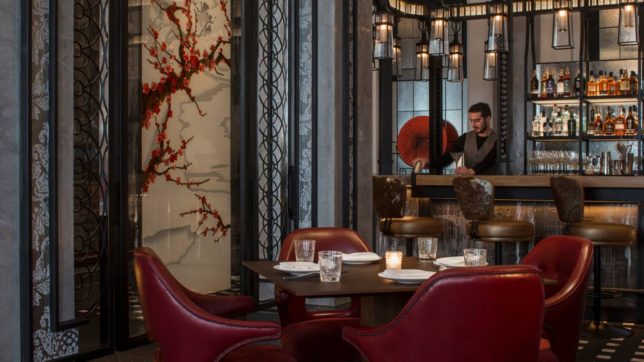 The restaurant's four signature cocktails are served in bespoke Tiki-style vessels and are inspired by the four key elements of traditional Chinese astrology and the four compass directions.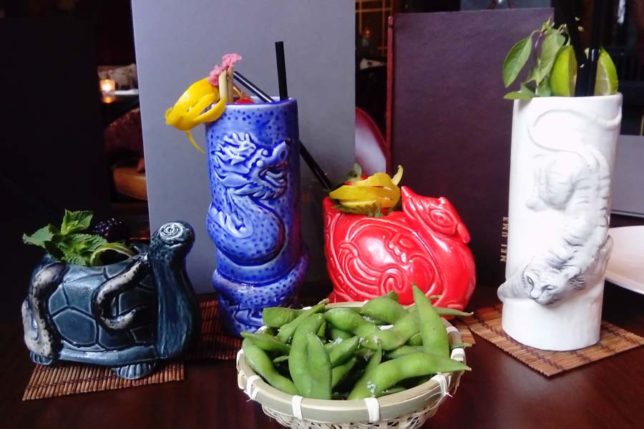 The Black Turtle of the North is a dark aromatic blend of Mount Gay Black Barrel rum, blackberry liqueur, wild black rice, black cardamom and muscovado sugar. This signature cocktail has a herbal umami taste.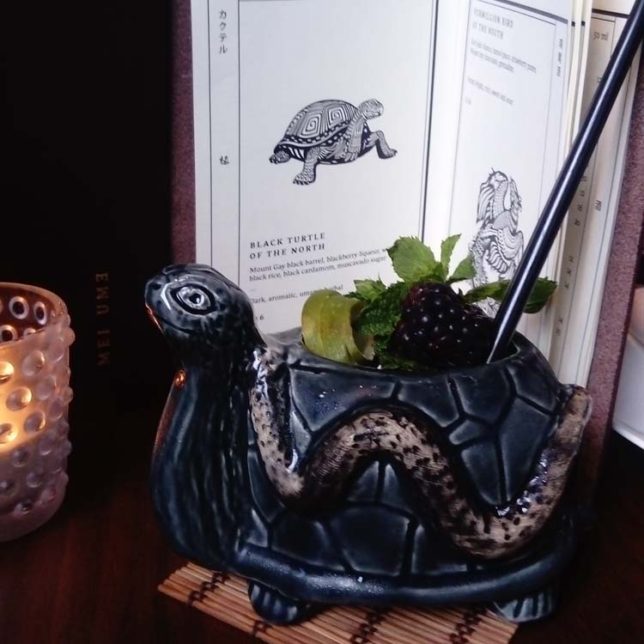 The Azure Dragon of the East is a grassy fresh concoction of KAVALAN Port Wood Finish Taiwanese single malt Whisky, Sri Lankan lemongrass, sanshō pepper and cherry blossom. The signature cocktail has a refreshing sour green taste.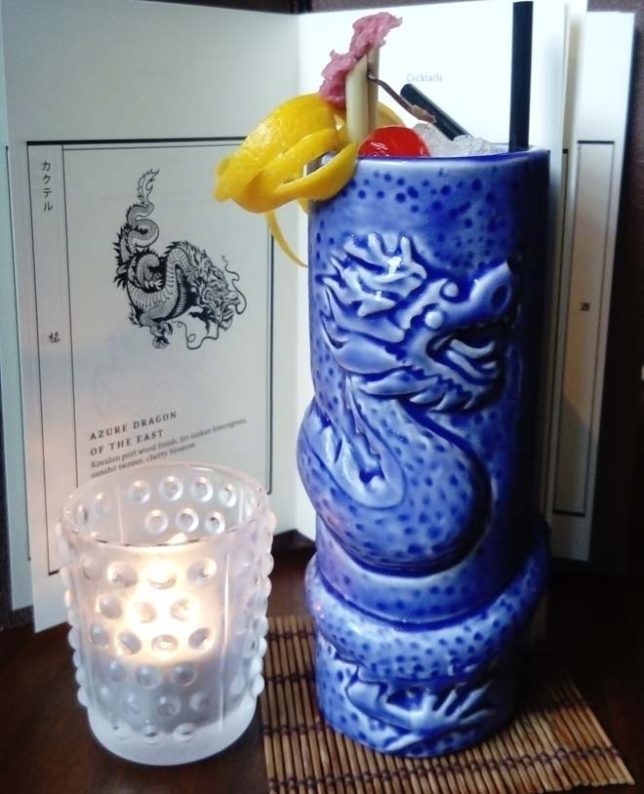 The two other signature coacktails are the Vermillion Bird of the South – a bright fruity blend of Don Julio Blanco tequila, BarSol Primero Quebranta Pisco, strawberry puree, Mozart dark chocolate and grenadine delivering a sweeat and sour taste to the palate. Finally the White Tiger of the West is a spicy cocktail of Ketel One vodka, Umeshu plum sake, angostura bitters and ginger beer with a bitter kick and plenty of fizz.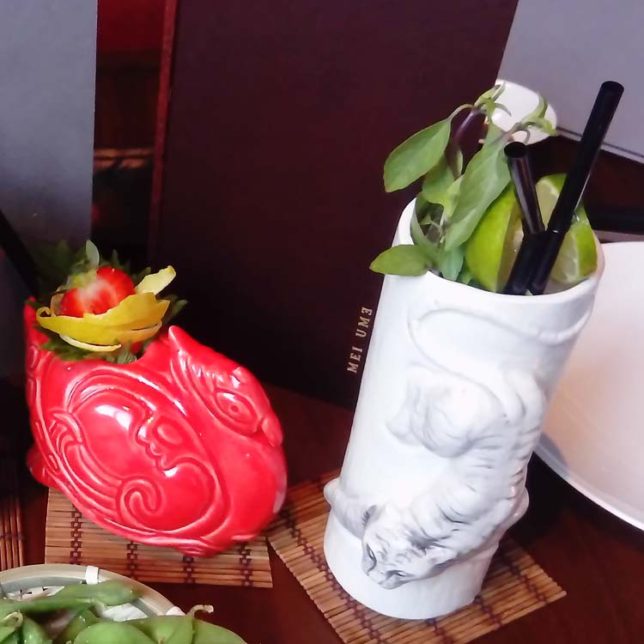 The Mei Ume menu incorporates authentic dishes from both China and Japan with a modern approach. Chef Mun Seok Choi displays his skills at a live sushi station at the Mei Ume bar, creating innovative dishes such as spicy tuna with karashi and parmesan flakes and BBQ Wagyu beef with caramelised onions. Focusing on quality, Chef Mun aims to keep his dishes simple, striking a delicate balance between each flavour.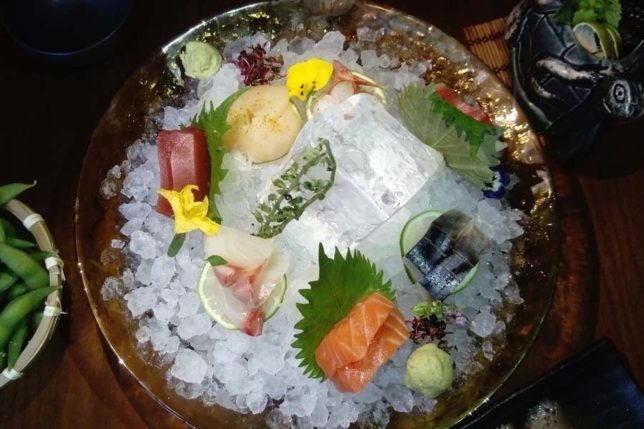 It is recommended that one starts with a selection of lighter Japanese dishes such as the Sushi Moriawase and Sashimi Moriawase chosen by Chef Mun to highlight the very best seafood ingredients used at Mei Ume. The sushi and sashimi are beautifully presented in handcrafted dishes decorated to suit the oriental themes of the restaurant.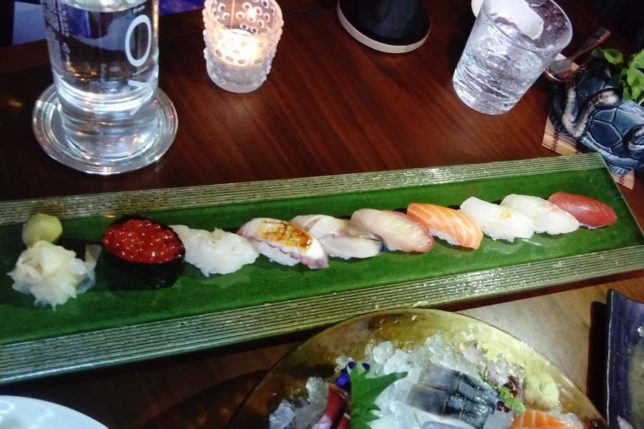 The Sashimi Moriawase platter looked stunning and included tuna, salmon, seabass, scallop and shrimp.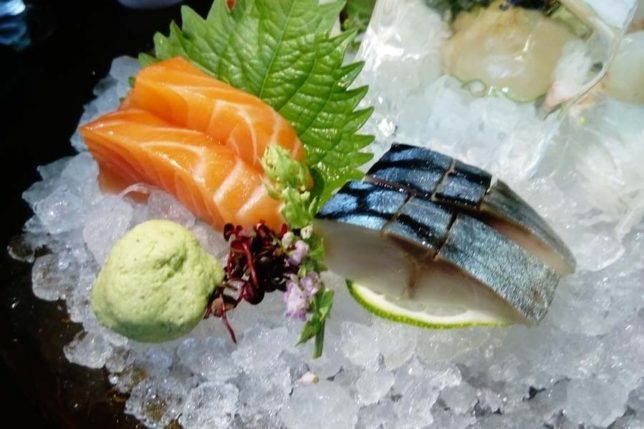 Come in for a closer look at the super fresh sashimi…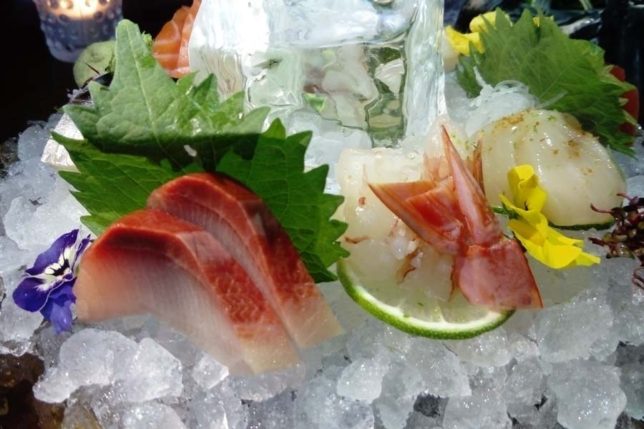 The flavours were delicate and well balanced highlighted by freshly made wasabi and top quality Japanese soy sauce with the sashimi on a bed of chipped ice garnished with edible flowers…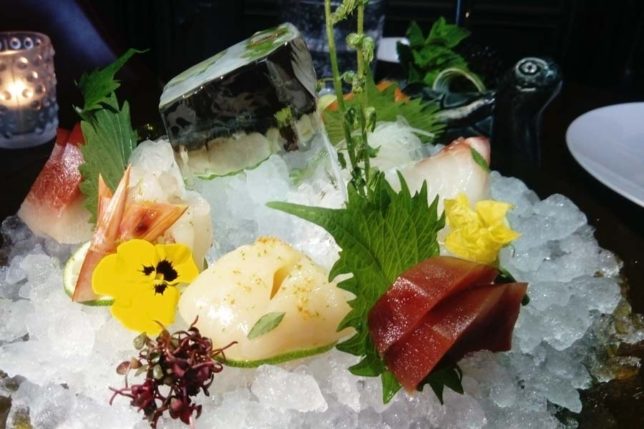 One of the highlights of Head Chef Tony's creative small plates is the Yellowtail Carpaccio with Truffle Ponzu which comes highly recommended by Assistant Restaurant Manager Alan Tang.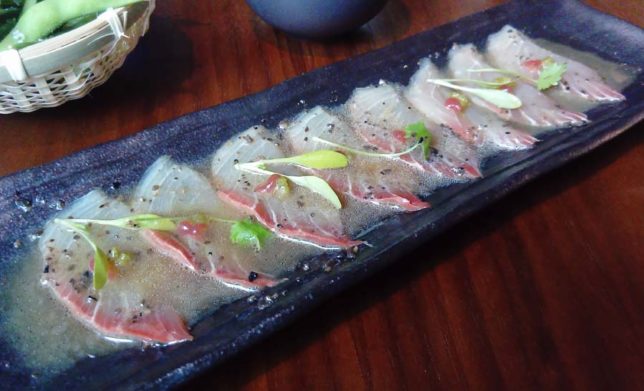 The small plates are complemented by a selection of delicate steamed, baked and fried dim sum served with a modern twist created by talented Dim Sum Chef Derrick Cheng. Enjoy the exceptional 8-piece steamed dim sum platter served at the table in a bamboo steamer.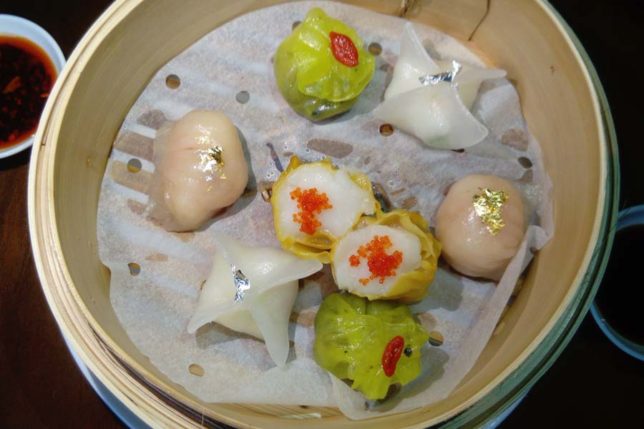 You'll find the traditional Har Gau decorated with pure gold leaf is joined by a tasty Scallop Siu Mai garnished with flying fish roe…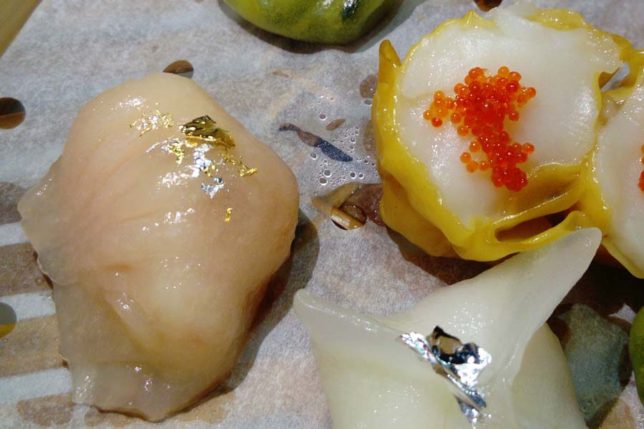 The earthy Truffle Wild Mushroom Dumpling is garnished with a plump goji berry whilst the piece de resistance of the platter is the Mei Ume Champagne Dumpling with its buttery filling and silver leaf garnish…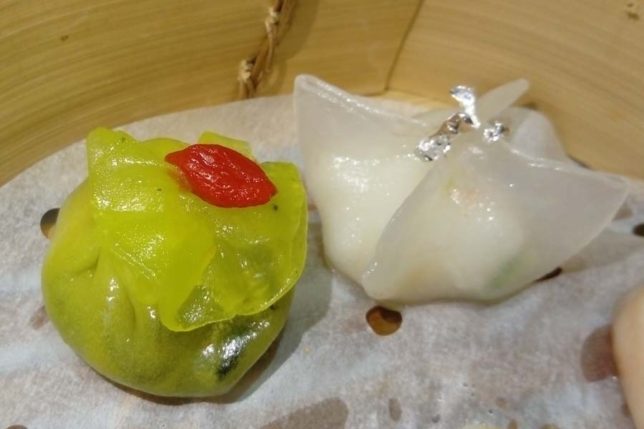 Follow on from the sushi and dim sum courses with the restaurant's signature main course of Whole Peking Duck – seasoned with Chinese spices and stuffed with Chinese cinnamon and rosemary to give the meat a beautiful aroma. The duck is served according to tradition across two courses, first with pancakes, leeks and cucumber and then followed by crispy duck and a salad with lemongrass and plum dressing. This is one of the restaurant's standout dishes with more signature dishes are due to launch throughout the rest of the year.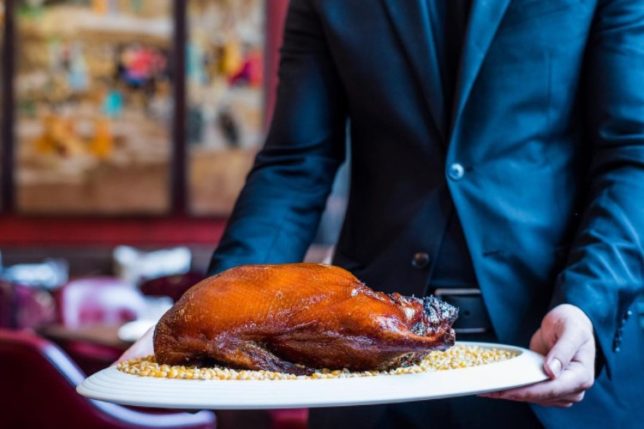 The main menu also features a blend of Chinese and Japanese cuisine, showcasing the finest ingredients like Wagyu beef sourced from Kagoshima. We also recommend the Slow Braised Dongpo Pork Belly served on a bed of baby pak choi. This impressive dish is made to an authentic Chinese recipe to produce the perfect sweet and sour sticky pork.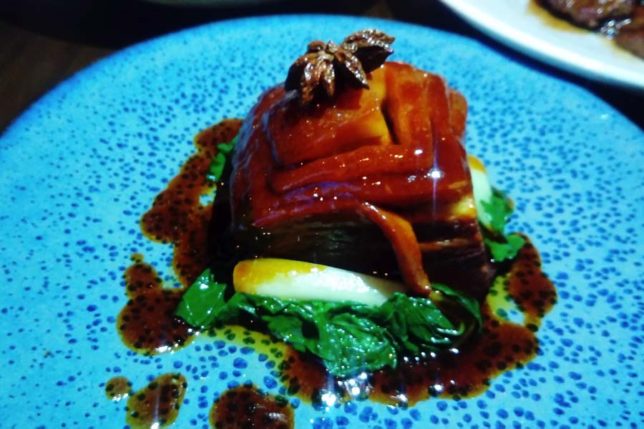 Our waitress Selina served the Dongpo Pork by deconstructing the square of pork belly with such theatrical flair.
The special geometric cuts perfected by Head Chef Tony Truong allow this dish to be served to impress and delight guests at Mei Ume.
Another standout dish is the Pan Fried Mongolian Lamb Cutlets with lemongrass sauce. The meat is so flavoursome and tender that even those who don't like lamb have been seen to enjoy this particular dish!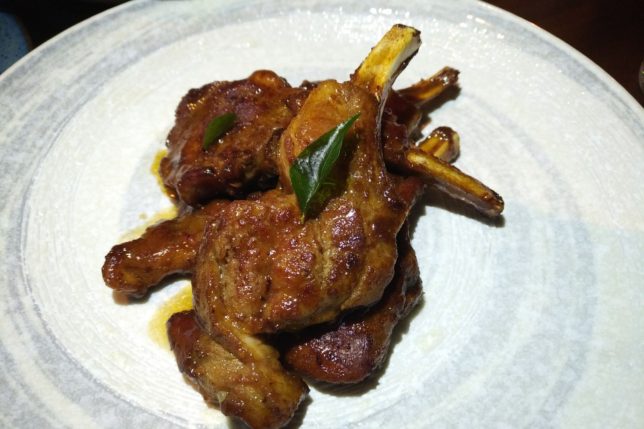 Accompanying the meat and vegetable dishes are a tasty selection of rice and noodles. The Stir Fried Vermicelli is a rice noodle dish with tiger prawns and egg that is incredibly moreish and goes well with dishes without a sauce like the lamb cutlets.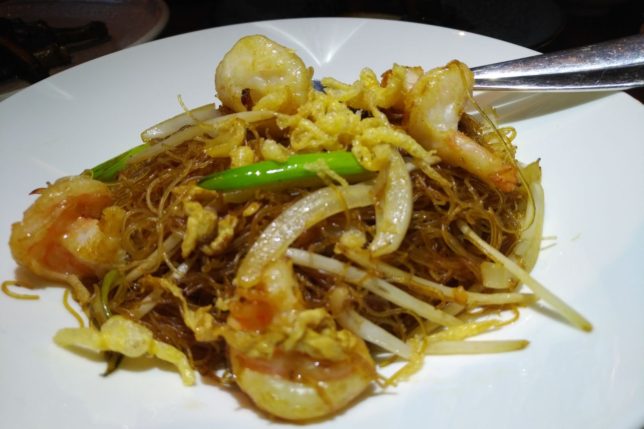 One of the most popular rice dishes is the Prawn & Scallop XO Fried Rice seasoned with a spicy XO sauce made from dried shrimp, dried scallops and Parma ham. The umami-rich aromatic seasoning added the perfect smoky zing to this seafood rice dish which pairs well with saucy mains.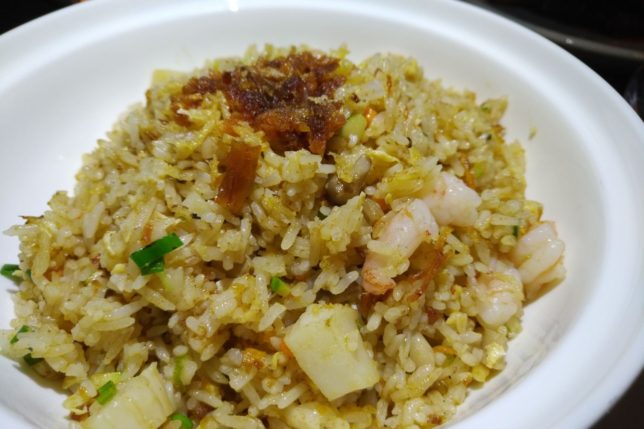 For those with a sweet tooth, we recommend finishing the meal with one of Mei Ume's delicious desserts such as the Exotic Fruit Platter or the Chocolate Moelleux with Green Tea Powder.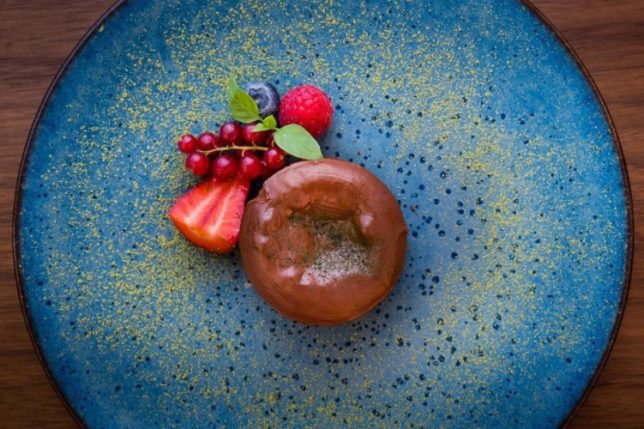 There is also a fine selection homemade ice cream and sorbet with Asian flavours such as matcha, yuzu and kalamansi in addition to iced mochi served in a creative way.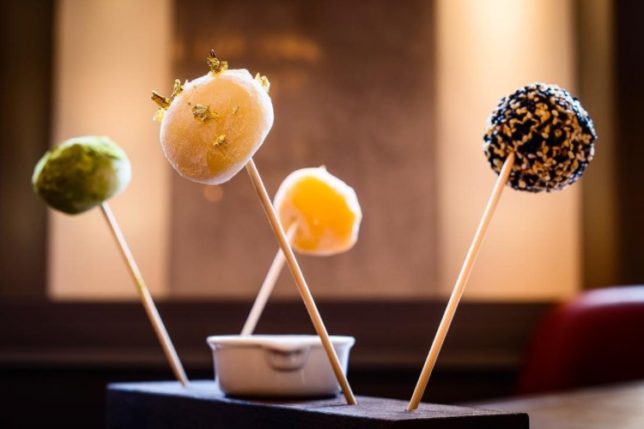 The recently opened Mei Ume confirms Four Seasons Hotel London at Ten Trinity Square's status as one of the best dining destinations in the City of London alongside the hotel's other restaurant La Dame de Pic London, created by acclaimed three Michelin-starred chef Anne-Sophie Pic, and the Rotunda Bar and Lounge. The sumptuous surroundings and decadent dining make Mei Ume the perfect restaurant for romantic dinners, family celebrations and special events.
Mei Ume
Four Seasons London at Ten Trinity Square
10 Trinity Square, London EC3N 4AJ
www.meiume.com
@meiumilondon