Knightsbridge Hotel, part of Firmdale Hotels, is situated in Beaufort Gardens, a quiet tree filled street in the heart of affluent Knightsbridge. Harrods, Harvey Nichols and the international designer stores of Sloane Street and Brompton Cross are all just a minutes walk away, as well as the museums of South Kensington.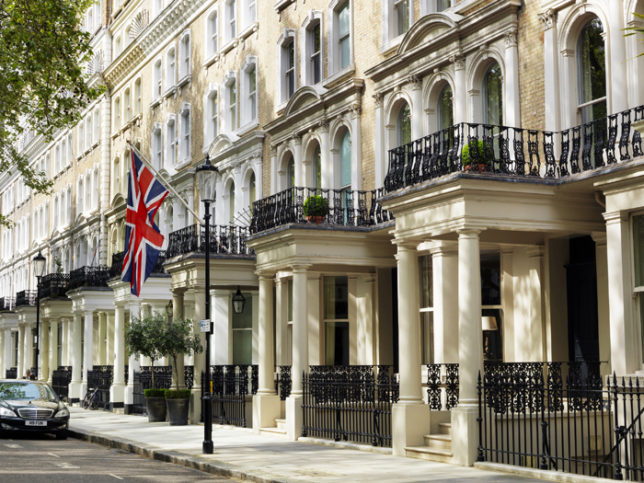 Firmdale Hotels, are known primarily for its array of luxurious full-service London properties which include the Ham Yard Hotel but owners Tim and Kit Kemp had perfect timing with Knightsbridge Hotel as just when the world became more price sensitive than ever, they embarked upon a whole new concept of "affordable chic". Knightsbridge Hotel comprises of 44 chic yet affordable air-conditioned bedrooms and suites decorated in a style that is described by Kit Kemp as "fresh, modern English".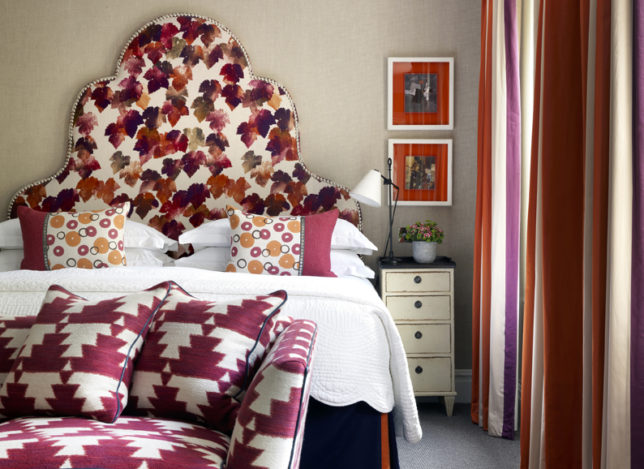 All the bathrooms in Knightsbridge Hotel are in solid granite and oak with deep cast iron baths. Every room has its own individual design scheme that varies from clean neutrals to more dramatic bold colours. Here at SLOAN! we were very impressed wuth the luxurious but homely interiors.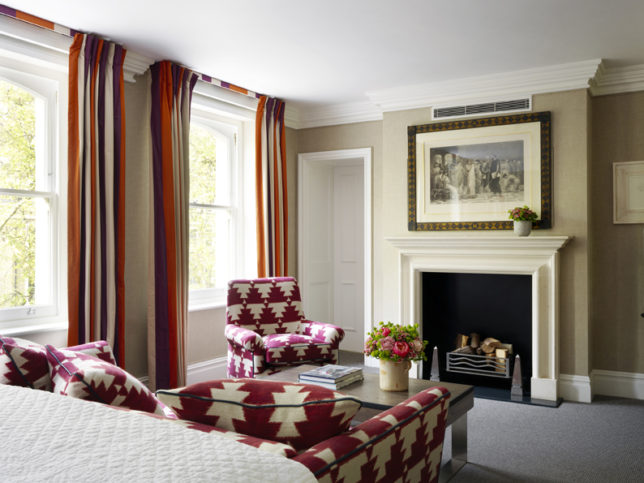 Kit Kemp, co-owner and Design Director for Firmdale Hotels is responsible for the interior design and decor. Kit is passionate about creating exciting and unique interiors. She is internationally acclaimed for her individual and original approach to design.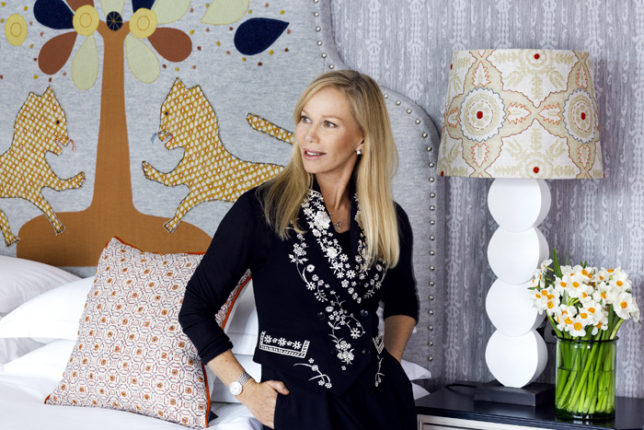 Knightsbridge Hotel continues to embody Kit's talent for arranging spaces with a carefree and colourful spirit. The drawing room has an African feel and is designed in earthy colours.A true home from home and befitting of any Chelsea resident.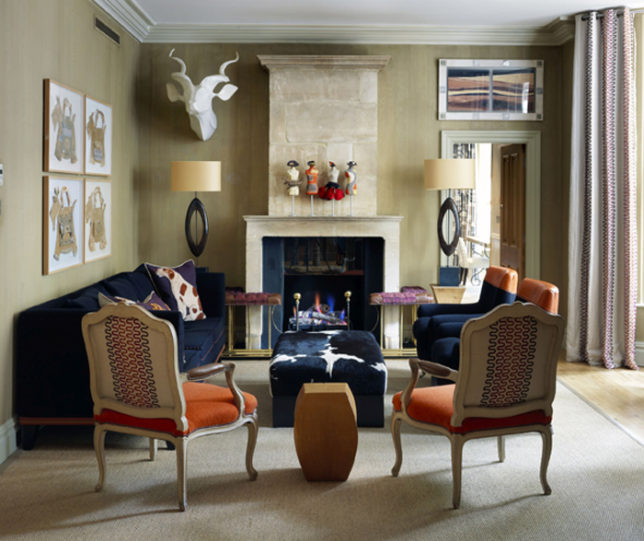 Knightsbridge Hotel's library is more romantic in soft neutrals and pale pinks with quirky book-lights by Dominic Berning.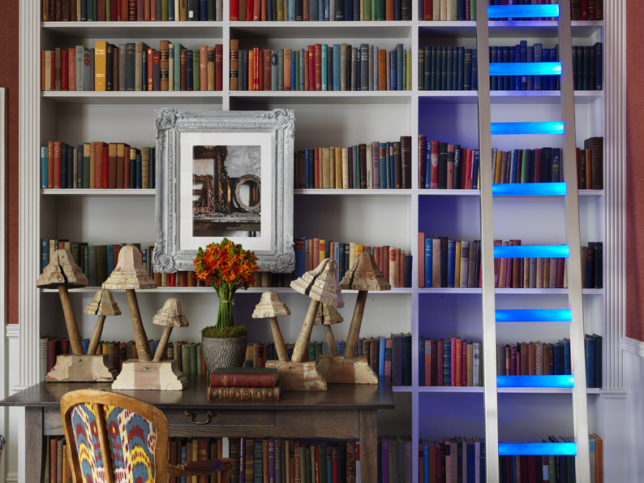 There is lots of original art by British artists dotted around Knightsbridge Hotel including this work by Peter Clark in the hotel lobby.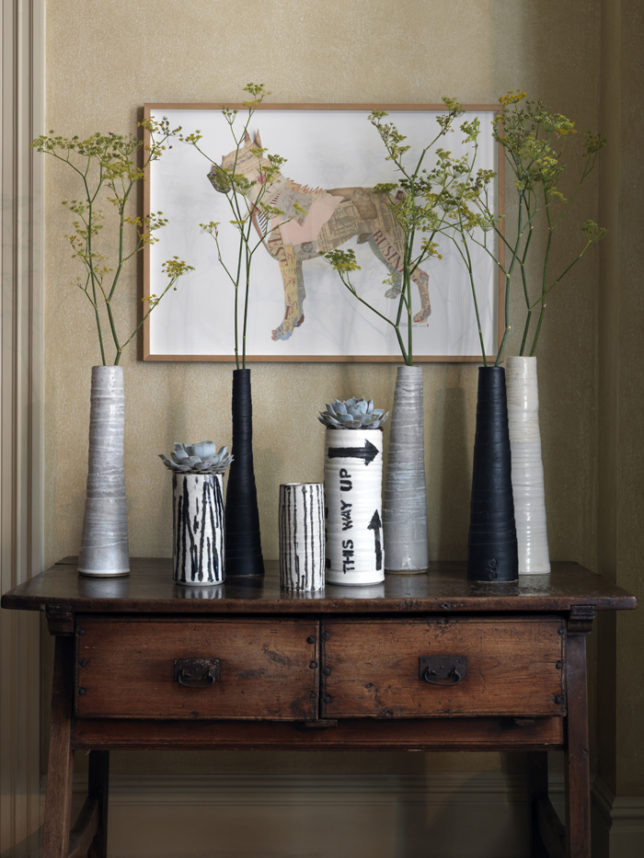 Knightsbridge Hotel's lobby also contains a stunning sculpture by British artist Carol Sinclair.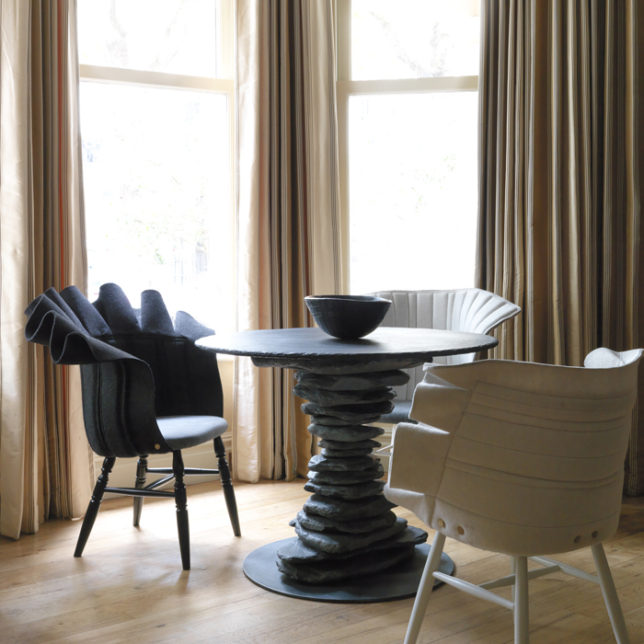 There are more sculptures to look out fo especially look out for the one at reception – just stunning! There are also specially designed fabrics by Althea Wilson and specially commissioned ceramics by Katherine Cuthbert. Both drawing room and library have French sandstone fireplaces, and in the tradition of Firmdale Hotels, Knightsbridge Hotel has a fully stocked honesty bar. The ethos vehind the honesty bar just shows you the calibre of guests that stay at this hotel, all of whom you would be happy to greet as you pass in the communal areas.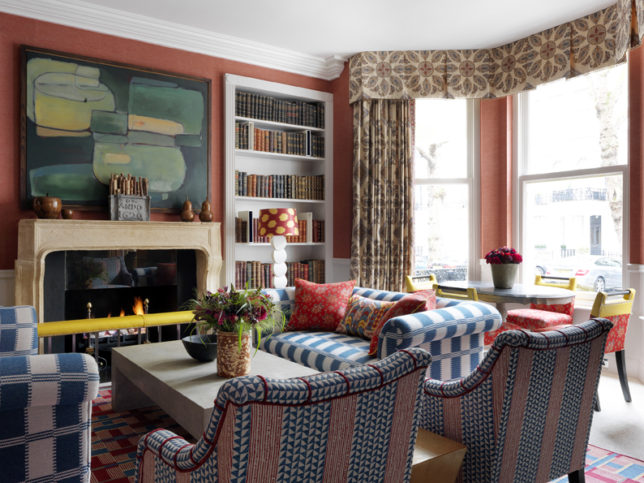 Knightsbridge Hotel is a relaxed and sophisticated place to have Afternoon Tea whether it be with friends, family or business colleagues. It is served all day long and can be taken in the hotel's beautiful drawing room or library. In addition to Traditional Afternoon Tea, Knightsbridge Hotel also serves a healthy sugar-free, gluten-free vegan alternative to suit most dietary requirements.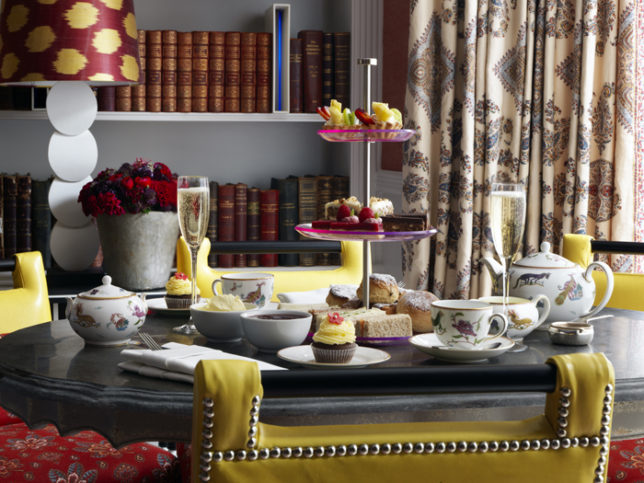 Even the afternoon tea matches the decor! Every room in Knightsbridge Hotel is equipped with all the facilities expected by today's modern traveller. These include a writing desk, two line telephone with voice mail, high speed wireless internet access, fax point and private safe. All rooms in Knightsbridge Hotel have DVD & CD player and for continuous comfort there is room service available 24 hours a day. We look forward to returning to this spot very soon.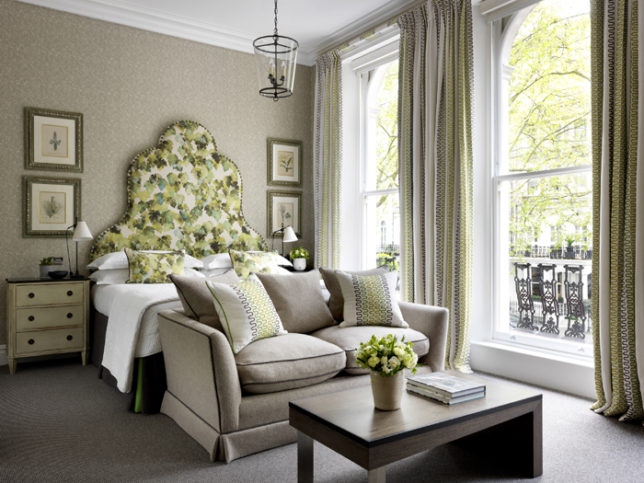 Knightsbridge Hotel
10 Beaufort Gardens, London SW3 1PT
020 7584 6300
www.firmdalehotels.com