Located in northwest Colorado, Steamboat Springs is 160 miles northwest of Denver. An easy three-hour drive from Denver, Steamboat Ski Resort is one of the premier resorts in the world offering 18 lifts, 165 trails and more than a dozen on-mountain restaurant facilities, all spread over 2,965 acres.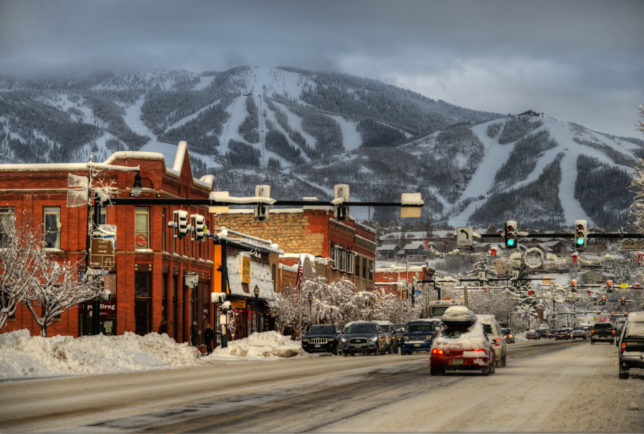 We stayed at One Steamboat Place – A Timbers Residence Club, an inviting and luxurious mountain resort located slopeside at the gondola at the foot of Mount Werner. Its enviable location means you can roll out of bed in the lap of luxury of your condo, step out of your slippers and into your ski boots, then hop off the gondola just across the Square and onto the powdery slopes, One Steamboat Place offers a luxury lifestyle that's hard to beat this close to the slopes.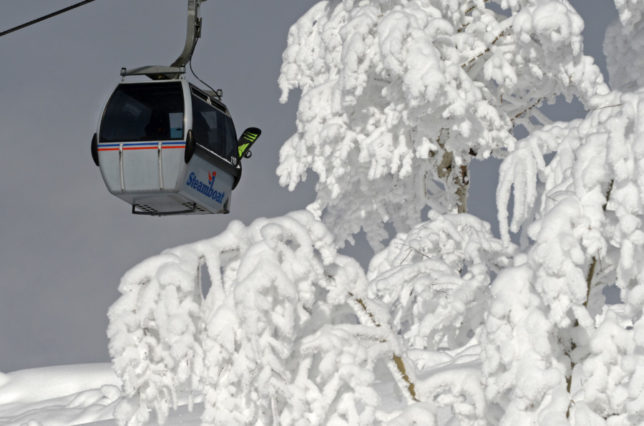 Located with ski-in/ski-out access at the base of the Steamboat Ski Area, One Steamboat Place has stunning 3 and 4 bedroom luxury residences which are ideal for families and groups seeking the finer things for their ski vacation. We stayed in the Farwell Mountain residence which sleeps up to 10 guests. The open floor plan connects the living and dining areas to the professionally equipped gourmet kitchen with abundant space for the entire group to be together. Beautifully furnished and decorated throughout with 4 deluxe bedrooms all with en-suite bathrooms, there is even a home office nook with an iMac home computer and high speed Wi-Fi throughout the residence.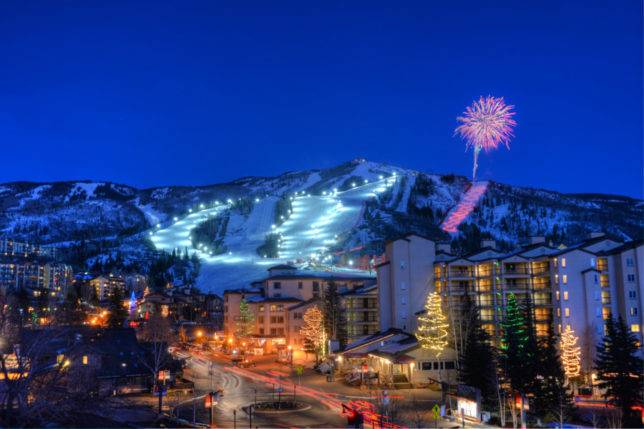 The unique Champagne Powder® snow is a trademark of Steamboat Ski & Resort Corp. Local rancher Joe McElroy coined the phrase before the ski area opened. While out skiing one sunny day in the early '50s on terrain that eventually would become the ski area, McElroy turned to a few friends and said the stuff tickled his nose like champagne. No other ski resort has its snow trademarked, and there's no other place you'll find Champagne Powder® snow than in Steamboat.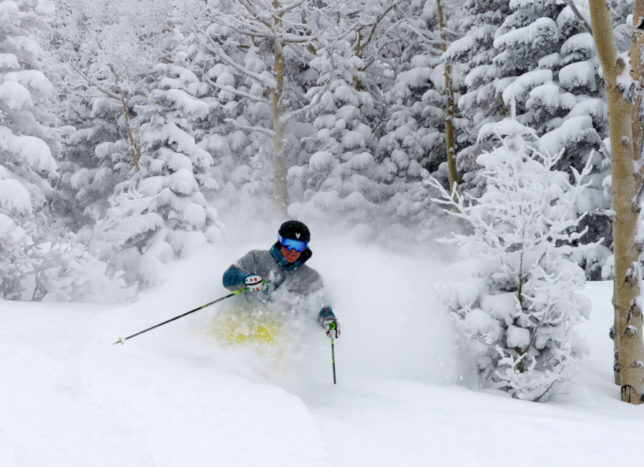 When winter athletes gathered in PyeongChang, it was called the Winter Games. When Olympians gather in Steamboat, it's simply called Friday. Steamboat, known around the globe as Ski Town, U.S.A.®, has produced more winter Olympians, a record 96 and counting, than any other town in North America. In fact, Steamboat sent more athletes (15) to the 2018 Games than many small countries.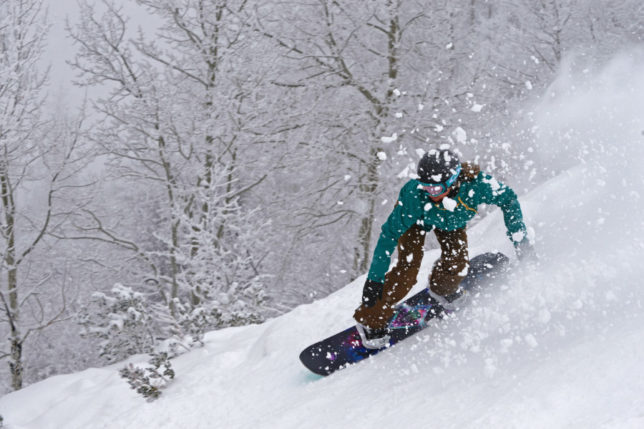 We rented our ski equipment from Black Tie located within the One Steamboat Place building. Bill and Britt took wonderful care of us and really knew what they were doing with a tailormade fitting that left us confident to hit the slopes.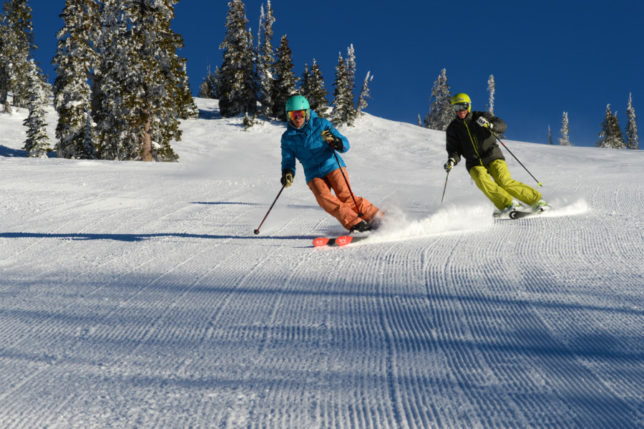 Known for having some of the best instructors in North America — including former Olympians, World Champions and nationally ranked athletes — the Steamboat SnowSports School tailors each class to individual needs guaranteeing a successful day on snow. Whether you are putting on boots for the first time or hoping to take your skills to the next level, the SnowSports School can help everyone achieve their goals.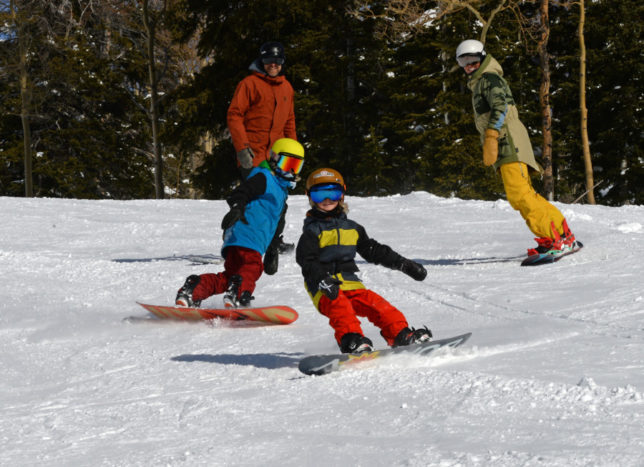 So where does Steamboat get its name? Three French fur trappers travelling down the Yampa River are said to have named Steamboat Springs in 1865. One man heard a chugging sound like that of a paddle wheel steamer. The men hurried toward the sound and found it to be a bubbling mineral spring. The numerous springs around Steamboat are still popular today as a source of relaxation and are rumoured to have medicinal benefits. We visited Strawberry Park Hot Springs which had a rustic charm in a natural setting.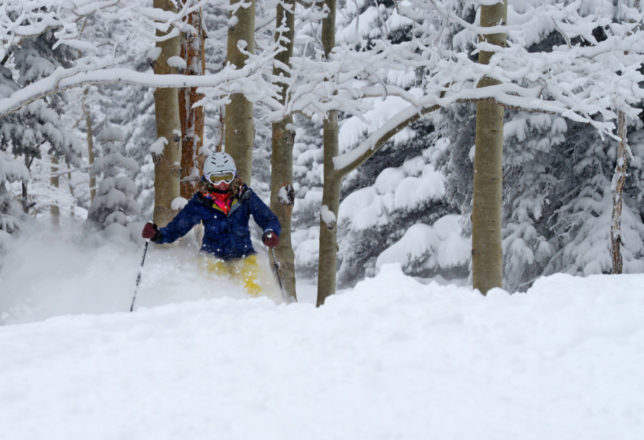 For a bit of fun, we went for an exhilarating ride on the Outlaw Mountain Coaster – the longest mountain coaster in North America. Here's celebrity life coach Sloan Sheridan-Williams talking about fear from the slopes of Steamboat Ski Resort.
Steamboat is also known for its Western heritage and we experienced that cowboy life when we went horseback riding through the snow at Del's Triangle 3 Ranch.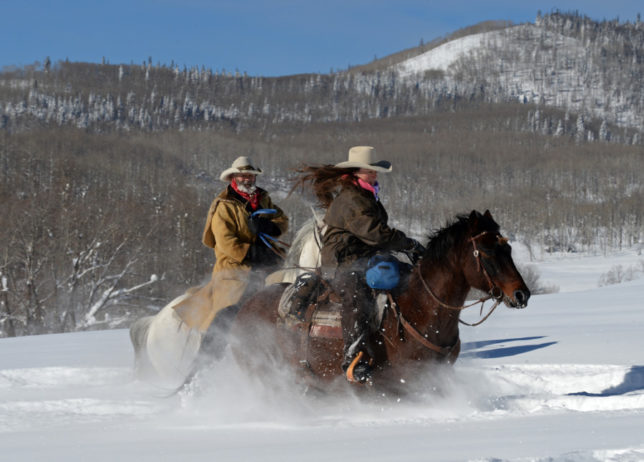 Our first lunch after a fun-packed morning with our ski instructor Adam Hendry was at Hazie's. This high-Alpine bistro is named for Hazie Werner, mother of three Steamboat Olympians (Buddy, Loris and Skeeter) and the matriarch of the first family of Steamboat Springs. Hazie's is one of USA Today's top ten mountaintop restaurants and we loved the duck wings and other moreish appetizers. With more than 100 bars and restaurants in and around Steamboat ranging from classic Western American fare to international cuisine, dining in Ski Town, U.S.A. ® is truly a culinary adventure.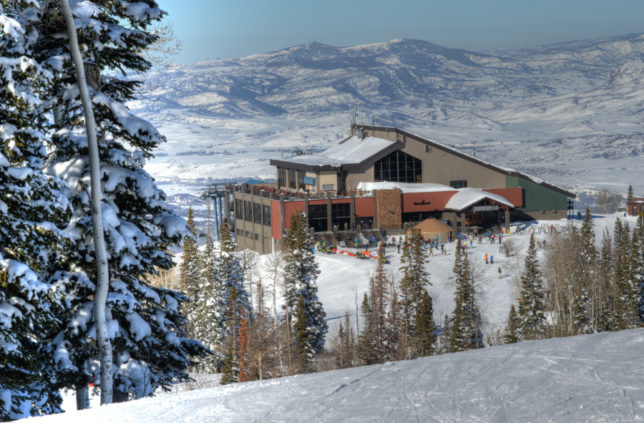 We also enjoyed a memorable night in with a Personal Chef Dinner prepared by Chef Matthew Dusharme. Celebrity life coach Sloan Sheridan-Williams loved the three course meal organised by our Moving Mountains hosts and cooked in the condominium at One Steamboat Place.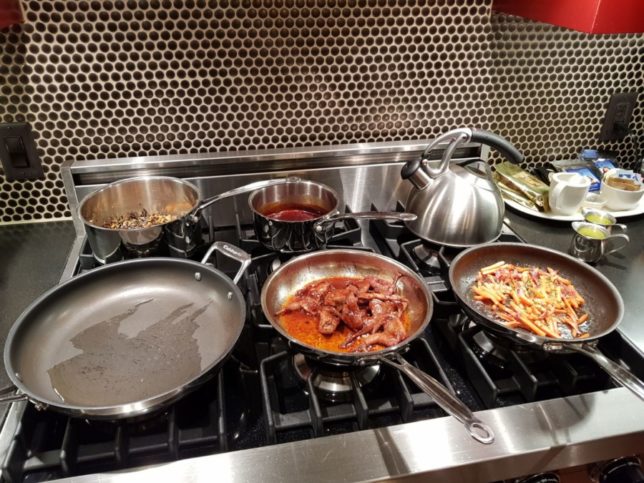 Matthew runs his own restaurant and works as a personal chef in Steamboat Springs offering guests home cooked breakfast and dinner in their condominiums in addition to special personal chef dinners such as the one he prepared for Sloan.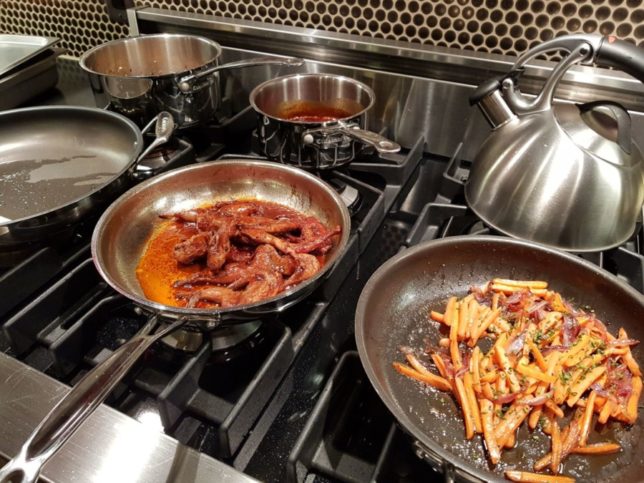 To start canapés of smoked salmon and sun dried tomatoes with capers and a red pepper cream.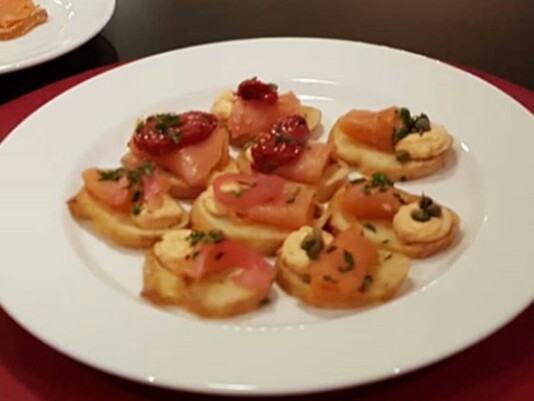 Starter of Barbecued Quail legs with a chipotle glaze served with a cooling cilantro and lime dipping sauce made with buttermilk. Matthew suggests that this sauce can be easily prepared at home using American favourite Ranch dressing in place of the buttermilk. If you can't get hold of Ranch dressing in your local store then a mixture of half mayonnaise and half sour cream would do the trick.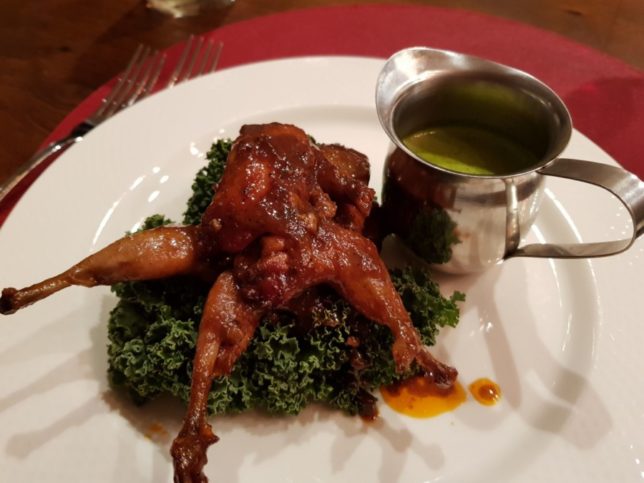 The main course was Elk – a typical game meat loved by Coloradans. Accompanied by wild rice, carrots and thyme jus.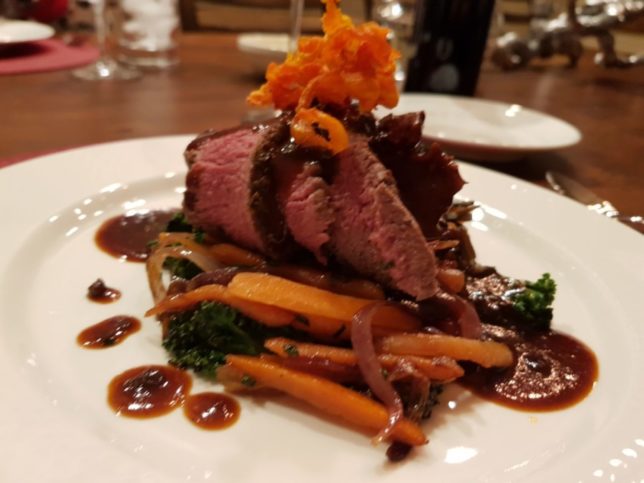 Dessert was Matthew's take on sticky toffee pudding which although not authentic was delicious all the same.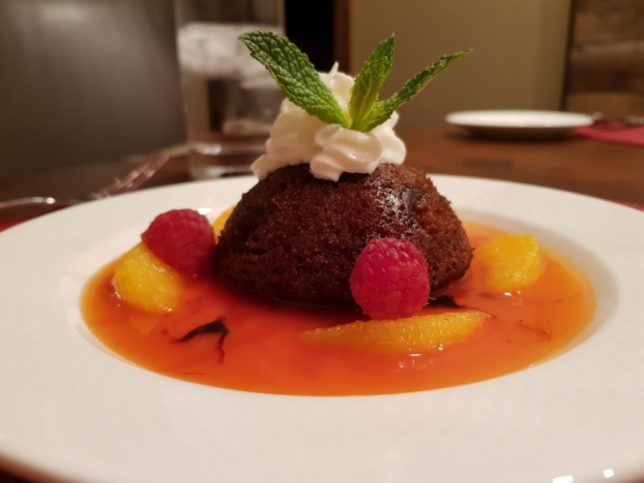 Other food choices at Steamboat Ski Resort include Hazie's where the Duck Wings are a definite must try. Other tasty appetisers on the menu perfect for sharing over lunch include Lobster Cakes with Thai Marmalade and Kewpie Chive Aioli; Tandoori Chicken Skewers made with Red Bird Chicken with Tandoori Spice Rub served with Greek Yogurt; Smoked Soy Short Ribs served with Apple Bourbon Glaze Kimchee.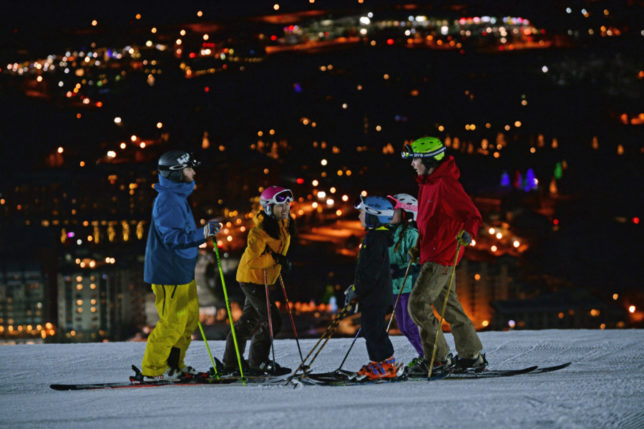 For a tasty grab and go bite, you can't beat a slice of cheesy goodness from Gnarly Charly's Pizza at Steamboat's base area in Gondola Square. With all your favourite toppings, these tasty pizza slices and pies are a great choice to fuel up on your way to or home from the slopes.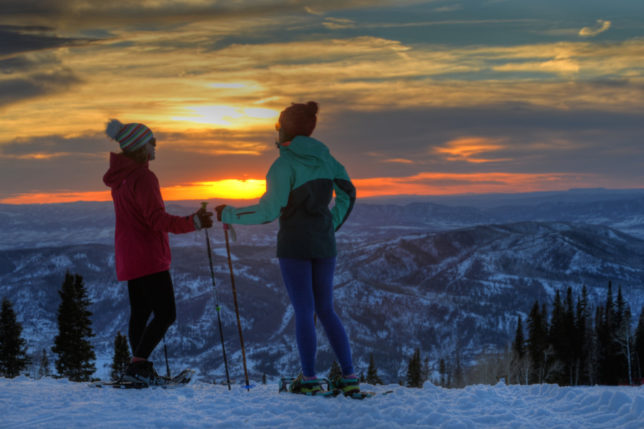 Our thanks to Moving Mountains, One Steamboat Place and Steamboat Springs Ski Resort who made this ski trip effortless comfortable and truly memorable. We flew with British Airways from London Heathrow Airport to Hayden Airport in Denver Colorado. Transfers provided by GO Alpine. Accommodation and activities organised by Moving Mountains (www.movingmountains.com)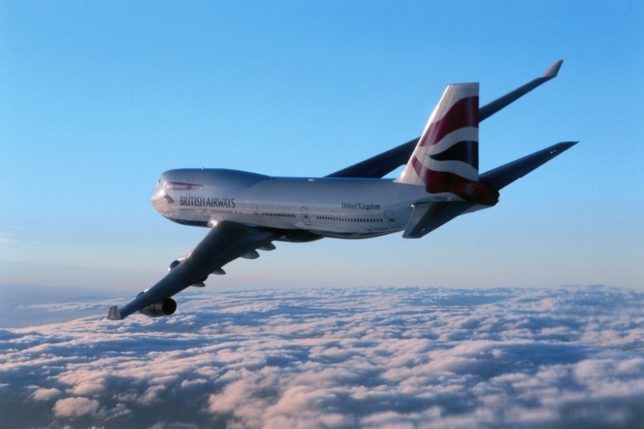 For more information on Steamboat Springs, please visit www.steamboat.com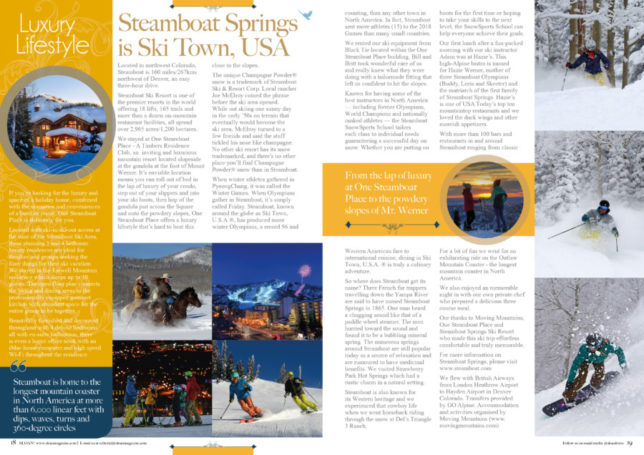 For Instagram Highlights of Sloan's ski trip to Colorado, check out the link here.