There can be no doubt that a visit to the boutique South Sands Hotel in Salcombe will leave lasting memories of the bespoke hotel's outstanding personal service to all guests. Recently included in the Sunday Times 'Ultimate 100 British Hotel Guide 2016', South Sands is situated right on the beach.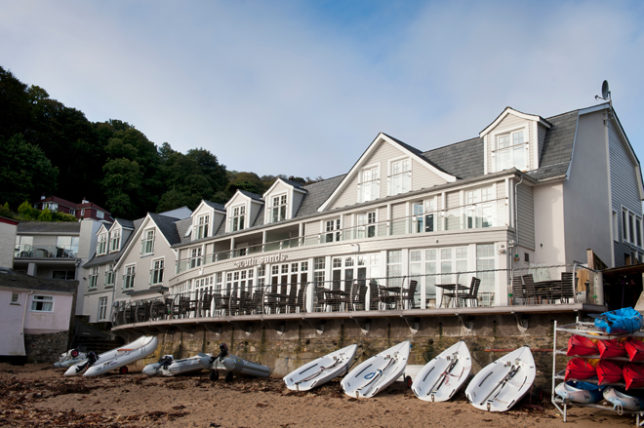 An idyllic setting, with stunning views, it offers a true taste of this fashionable seaside town at its very best. The spectacular curved wall of pristine French windows presents a breath-taking centrepiece to the extraordinary restaurant, bar and terrace area. The unparalleled views overlook the brilliant blue, green colours of the Salcombe Estuary. The end result is a sensational dining experience.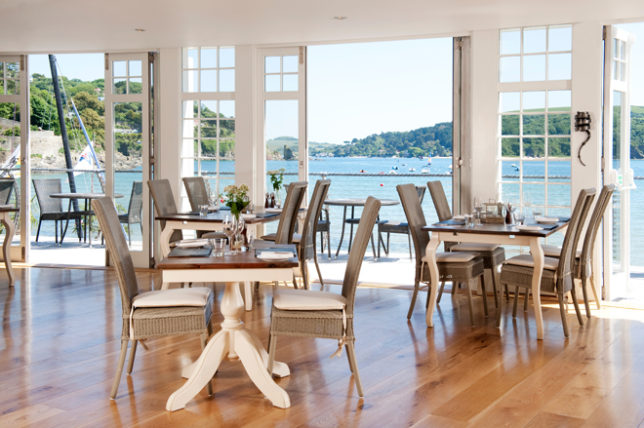 Last year, the South Sands welcomed Allister Bishop as their new executive chef. Encouraged by the knowing lure of fresh beach side produce and divine country living, Allister brings with him decades of experience having been based in London, working at some of the most reputable establishments the city has to offer from Harrods to Le Meridien and Hilton.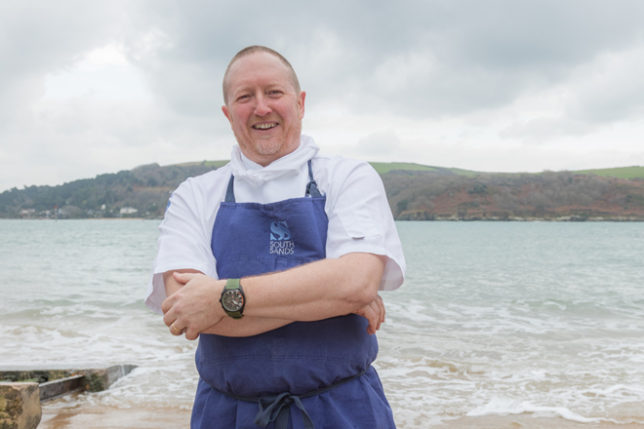 His culinary style stands apart for its creativity blended with a level of simplicity. The restaurant has one of the best views in Salcombe over looking the sea and is also seen as the best seafood restaurant in Salcombe.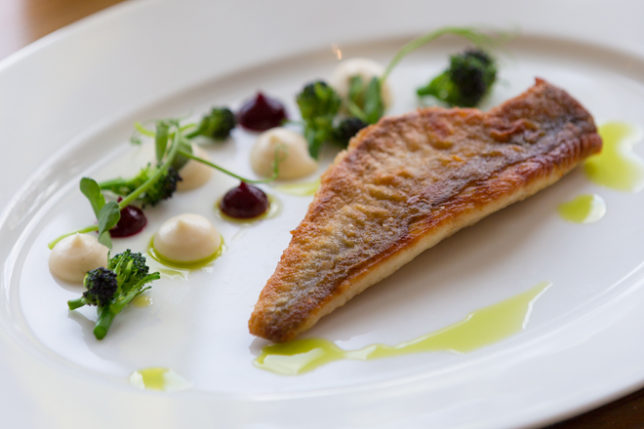 Chef Allister believes it is essential to pull together dishes that look stunning on the plate but can also be easily appreciated by the diner. Wherever possible, he uses local ingredients and integrates foraged food into the menu.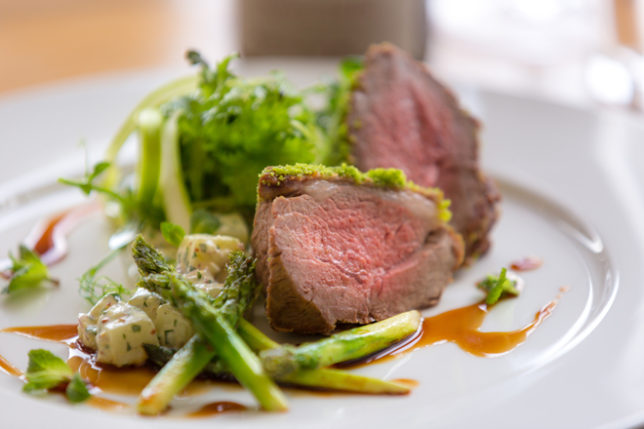 A destination to search out for the food and drink alone, however as somewhere to stay South Sands ticks all boxes. The hotel understands that dogs are part of the family, so like to make them feel welcome. Puppy Gizmo had already had an eventful day as a passenger in his snazzy red Alfa Romeo Giulietta as he did what all dogs like to do and stick his head out of the window while watching the world go by, from fields to beautiful coastal views.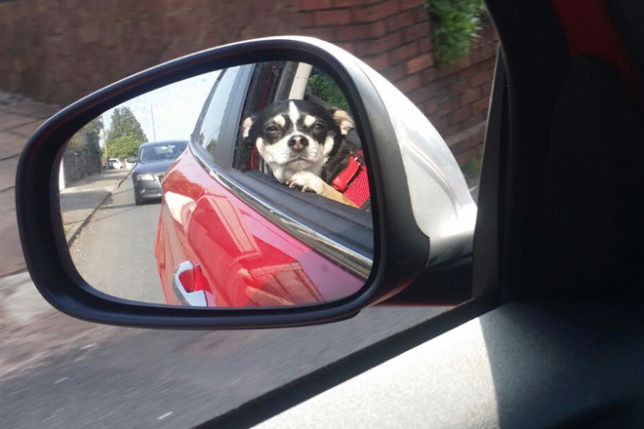 He also stopped off to pose for a seafood pic as fancied himself as a bit of actor and thought he could pull off lobster!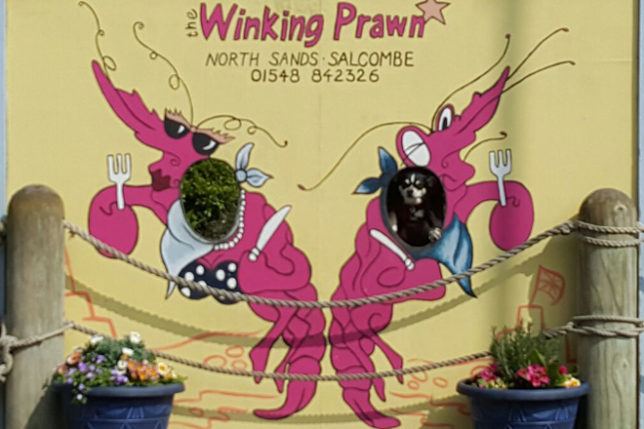 We found out he was better eating lobster than impersonating it. What do you think? Luckily during our stay Gizmo was welcomed on the terrace and in the bar lounge area of the South Sands Hotel so he could try some awesome offerings and refrain from anymore impersonations of seafood! Luckily some food on the menu, is definitely for humans only like this stunning chocolate dessert which means all the more for us!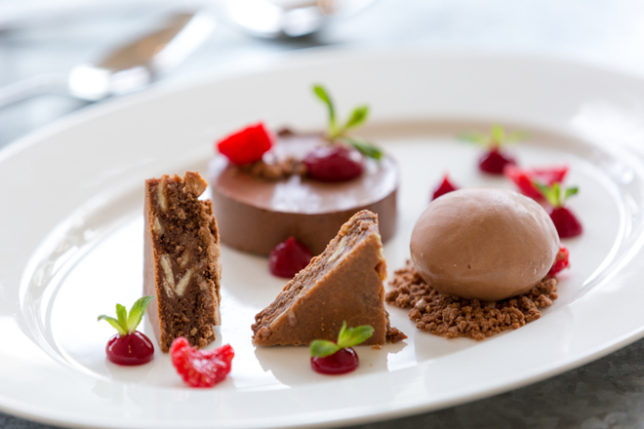 Rooms range for the small but intricately designed 'Optimist' to the largest 'J-class'. We stayed in a dog-friendly large sea view bedroom with Puppy Gizmo and dogs are welcome in all room categories except the grandest J-class and the Beach Suites.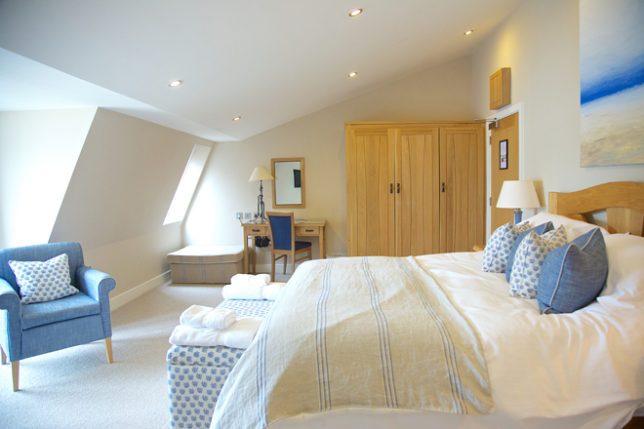 J-class rooms are adorned with opulent features such as the decadent 8ft bed and roll-top baths and has stunning estuary views and coastal scenery. A private balcony looks directly across the bay and provides a wonderful setting for breakfast or a glass of bubbly.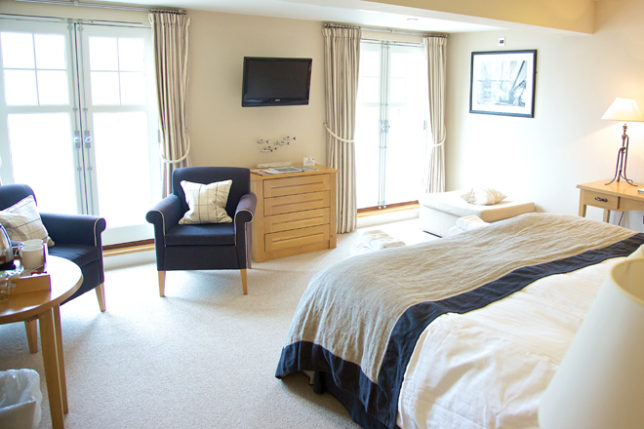 After freshening up from a lovely day on the beach and a visit to the local vicinity of Salcombe, we ventured to the lounge bar where there are games galore for you to choose from. The intellectual can pass the time with Scrabble or Trivial Pursuit, for the more skilled there is Jenga and for those wanting a more classic game there is Monopoly and Solitaire. A perfect way to spend some time before venturing to dinner.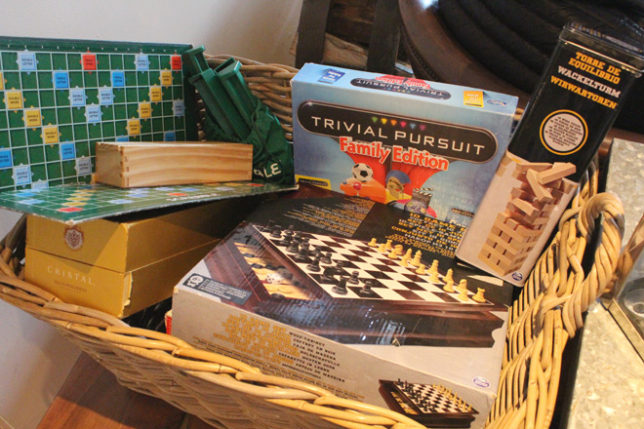 The menu provided a great selection of choices and much is locally sourced produce with steak from Dartmoor and duck from Sladesdown Farm in Newton Abbot. I therefore stayed local and ordered a starter of Sladesdown Duck Liver Parfait served with plum chutney, ciabatta thyme croutes, hazelnut and parmesan crumb.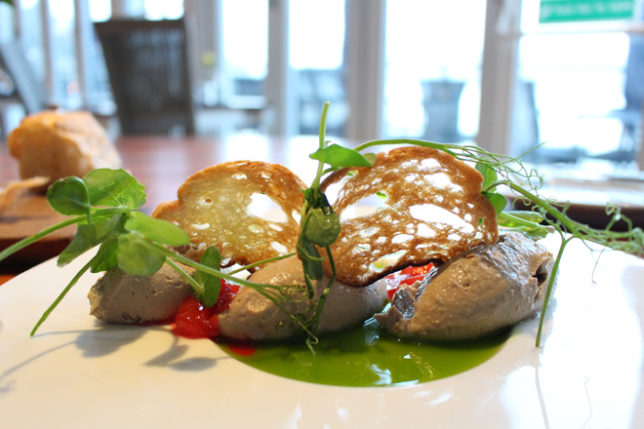 My dining companion chose the Roasted Butternut Squash Soup drizzled with herb infused oil.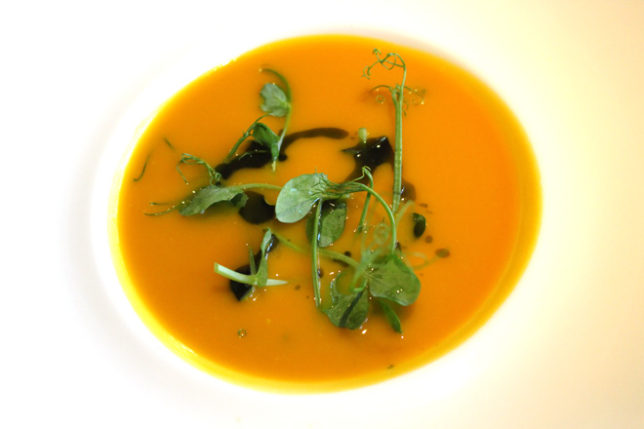 For mains the Dartmoor Rib Eye Steak caught my eye. The chargrilled dry aged steak was served with Béarnaise sauce, skinny fries and cherry tomatoes for some colour.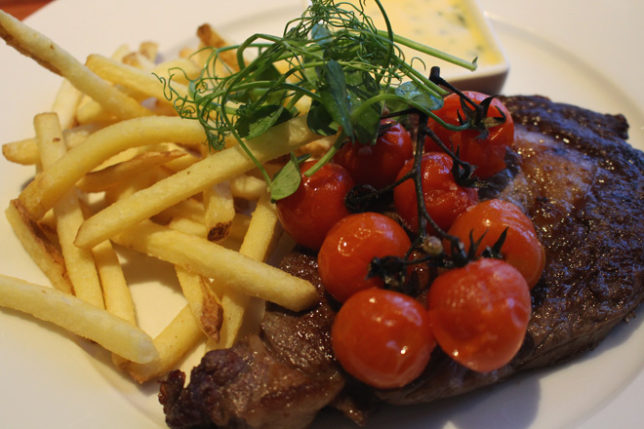 Highly recommend is the Pan Fried Brixham Gurnard which came plated with sautéed potato, butternut squash purée, wild kale and peas. Like the soup, this dish was drizzled with herb oil.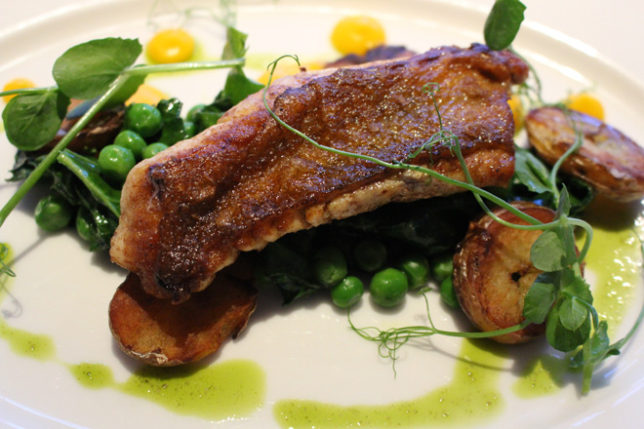 For dessert who could resist the temptation of the Caramel Cake with crème anglais & vanilla ice cream or the Iced Nougatine Parfait with 'textures' of blood orange… although there is a fantastic cheese selection for those without such a sweet tooth.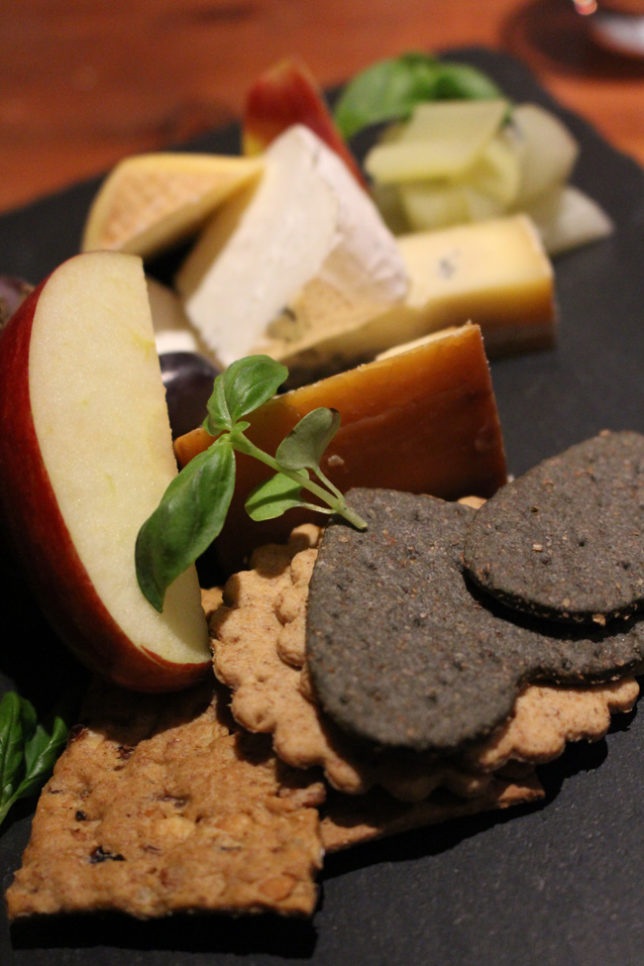 Whether it's a first-rate dining experience, a romantic escape, a dog-friendly stay or even a wedding with a difference, South Sands Hotel is the destination to discover in 2017. Doubles cost from £170 per night.
South Sands Hotel
Bolt Head, Salcombe, Devon TQ8 8LL
01548 845900
www.southsands.com
@SouthSandsHotel