Formerly the banking hall of Cox's and King's, this grade II listed building strikes a fascinating balance between old world elegance and modern design. Built in keeping with John Nash's Regent Street development plan, all buildings in this exclusive neighbourhood are protected as listed buildings. As such Sofitel London St James has retained many original architectural features, while adding a hint of modern luxury.
Designed by E. Keynes Purchase in association with Durward Brown, construction of the original building was completed in 1923. Sofitel has taken great care to create a unique 5-star hotel that lives up to its exceptional location. The magnificent neoclassical building that houses the hotel fits in perfectly with its surroundings. The St James's area, lying between Green Park, Haymarket, Piccadilly and The Mall, was originally developed in 1660s as a residential area for the aristocracy.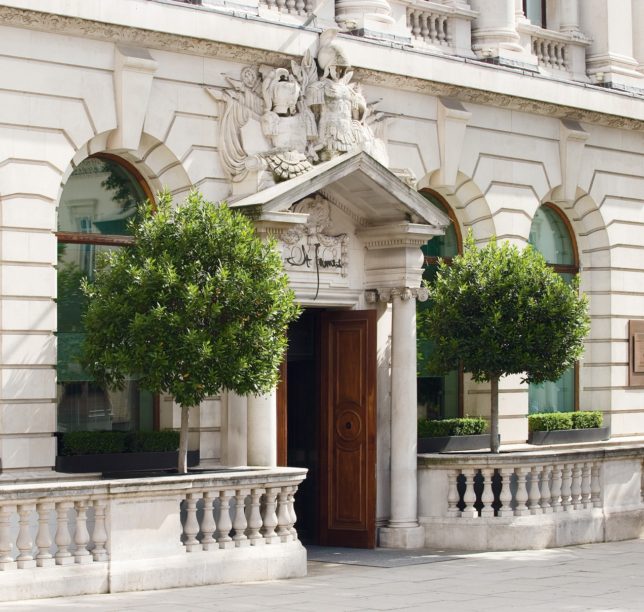 Located within Sofitel London St James, The Balcon's architecture and structure of the historic grade II listed building complement the master strategy originally laid down by John Nash for his Regent Street urban plan 100 years earlier.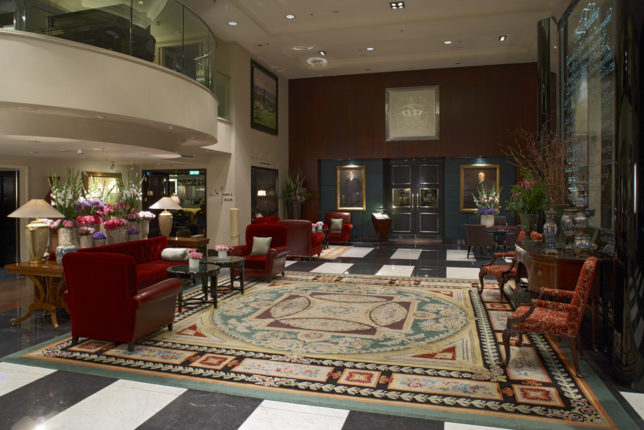 The interior of the 100 cover brasserie is intricately designed with double height ceilings and majestic columns set with gilt and marble, oak and ebony banded wooden flooring, a bespoke finely weaved wire chandelier, tan leather and mahogany dining chairs with resin-topped tables, foxed glass mirrors and arched windows reaching to the ceiling overlooking Waterloo Place and Pall Mall framed by silk drapes and bronzes of dogs.
Matt Greenwood, previously at the pinnacle of pioneering London eateries, Blixen, Smokehouse, Caravan, Kopapa and Providores, made it his mission since joining The Balcon in December 2015, to demonstrate his dedication for flavoursome ingredients when crafting each of the dishes on the menu. His dishes are culinary artistry befitting of the reputation he has built up over the years.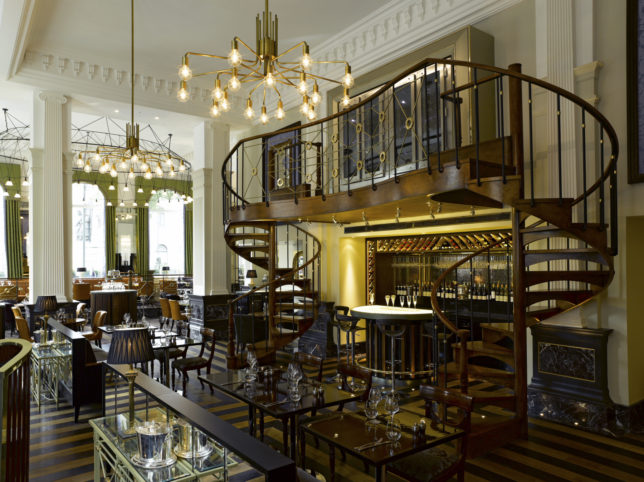 Matt's extensive experience of cooking for different cultures is evident in the menu he has designed for The Balcon, ensuring his guests enjoy a wide range of dishes that reflect his love of fusion cooking but also his ability to preserve elements of The Balcon's more traditional adoration of the French cuisine. He passes this on in such an opulent setting.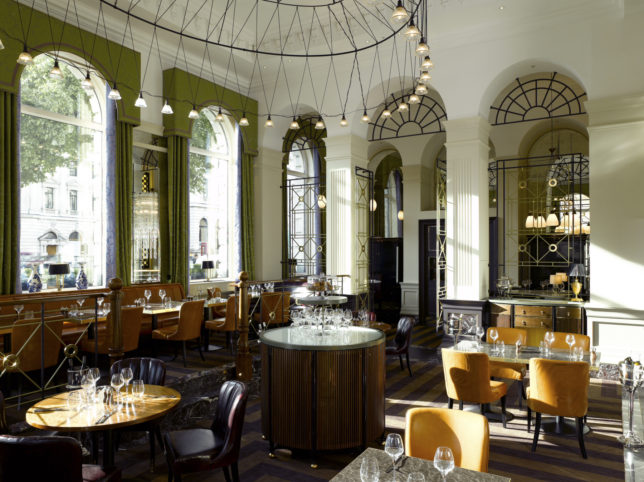 However before checking in to our room we had a few errands to run and a family member to meet. The attention to detail at the Sofitel is remarkable. After just mentioning in passing that we were visiting Granny Sloan and taking her afternoon tea we were treated to more cakes in our room in case our dining companion had consumed all the cakes from earlier. Clearly her reputation of having a sweet tooth preceded her but an accurate assumption and these pastry delights were truly welcomed before dinner. What a pleasant way to check in to our room – a big thank you to Elsa.
We did however leave room for more after a quick tour of the local surroundings we returned to see what Matt had done with the new menu at The Balcon. Perusing the new menu at The Balcon our taste buds were teased before we had even ordered.
We were looking forward to how our taste buds would be tantalised over the next couple of hours. To begin, we ordered the seared Scottish scallops with lardons, pea tortellini and apple sabayon adorning the plate almost looking too good to eat.
Pan seared foie gras, rainbow chard was another top choice. The plate is not only beautifully presented but the balance of acidity, flavour and texture all in one dish is truly remarkable. We highly recommend this dish, and the addition of toasted coconut and coconut puree to complement the flavour and texture of the foie gras was true genius.
As for the mains, as you can see, the Balcon Burger is no ordinary burger as Matt does not present anything that is nothing short of spectacular on the palate. This beauty was a rare breed beef burger with duck confit and truffle mayonnaise served with fries and an extra topping of foie gras just in case this burger was not carnivorous enough.
To keep things balanced and healthy, we ordered the braised cavolo nero with crumbled chestnut – one must not forget one's greens but this tasted rather special just like an early Christmas explosion on the palate.
My dining companion chose the Elwy Valley lamb navarin with spinach dumplings, baby carrots and wild garlic butter. The meat fell off the bone, so tender and full of flavour. An interesting cut to serve and one that we would recommend trying if you have yet to do so.
Our best advice is to save room for dessert as if the cakes left in our room were anything to go by we were in for a treat. We chose the Cointreau and chocolate soufflé paired with a blood orange sorbet – delightful!
And a passion fruit and Sauternes crème brûlée paired with a mango sorbet. The passion fruit seeds were an exotic touch to a traditional recipe and in our opinion took this dish to the next level. A generous portion enough to share but the only problem is it is too good to share!
A brisk walk in the beautiful surroundings of St James helped counter the number of calories consumed and it was soon time to retire to our room.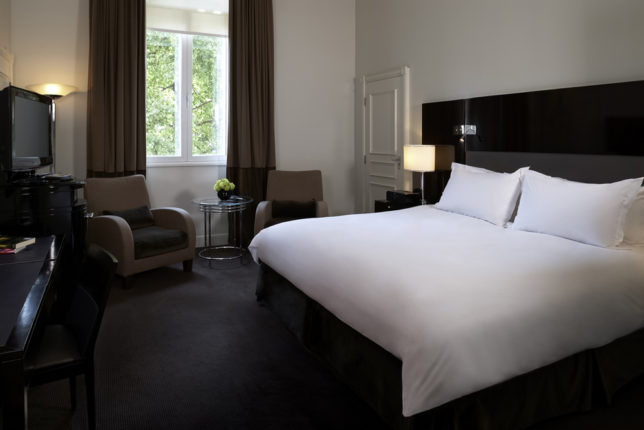 A quick peek in the bathroom…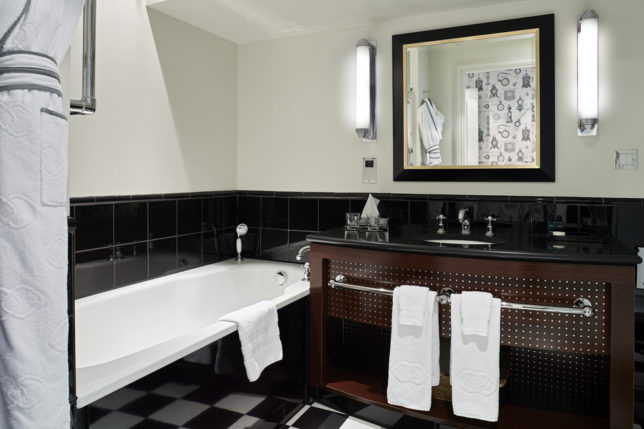 Don't worry it has a shower too…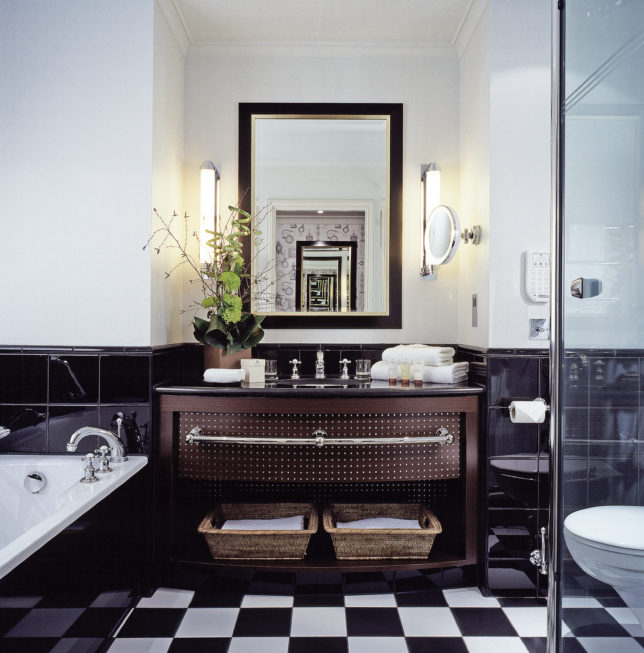 After a fantastic night's sleep the only thing left is to prepare for the day ahead with a scrumptious breakfast for 2 in our room. A Full English with warm toast, pancakes with dashings of maple syrup and caramel sauce, not to mention a delicious selection of viennoiserie, juices, tea and coffee – what a fantastic way to start the day.
Set in the superb St James's district, this upscale hotel in a neoclassical building is within a 5-minute walk from both Piccadilly Circus tube station and the National Gallery. The ideal location for your next luxury hotel stay in London.
Sofitel London St James
The Balcon
6 Waterloo Place, St. James's, London SW1Y 4AN
020 7747 2200
www.sofitelstjames.com
@SofitelLondonSJ