Combining bold looks, exceptional practicality and ŠKODA's famous value for money, the all-new KAROQ redefines standards in compact SUVs. The brand's second-generation compact SUV introduces a host of new ideas, advanced powertrains and a further evolution of ŠKODA's acclaimed crystalline design language.
The name KAROQ comes from the language of the Alutiiq – a tribe native to Kodiaq island in Alaska. The word for car is 'KAA'RAQ'. 'RUQ', in turn, is the word for arrow – a symbol central to the ŠKODA brand logo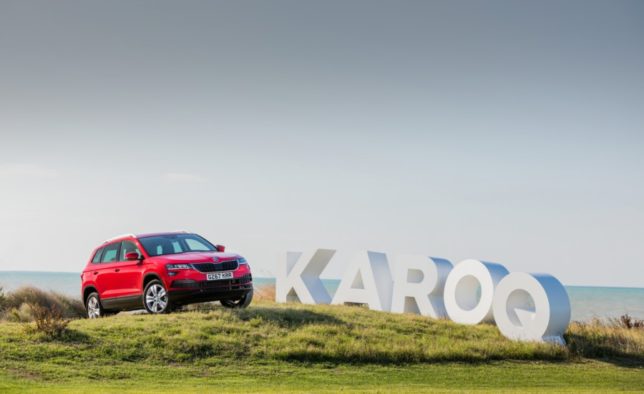 The new KAROQ competes in the C-SUV market – the fastest growing sector in the UK new car market. It is now the second biggest sector in the UK – overtaking B-segment earlier this year. The KAROQ offers exceptional practicality for families on the move with plenty of legroom available. The innovative Varioflex seating system (standard on SE L and Edition models, optional on SE) allows owners to adapt the rear of the car to meet their exact needs. The VarioFlex system consists of three separate rear seats that can be individually adjusted or completely removed to create a maximum load volume of 1,810 litres.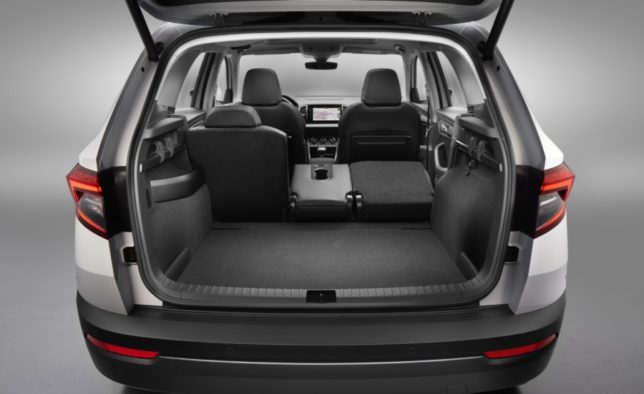 The roomy boot provides plenty of space for luggage and more even without having to use the innovative Varioflex seating system. Puppy Gizmo dressed in his favourite Barbour dog jacket supervises the loading of our personalised Claireabella suitcases as we prepare for the long drive from London to Cardiff to witness the excitement of the Extreme Sailing Series as their VIP guests and enjoy a luxurious stay in the Presidential Suite at Hilton Cardiff.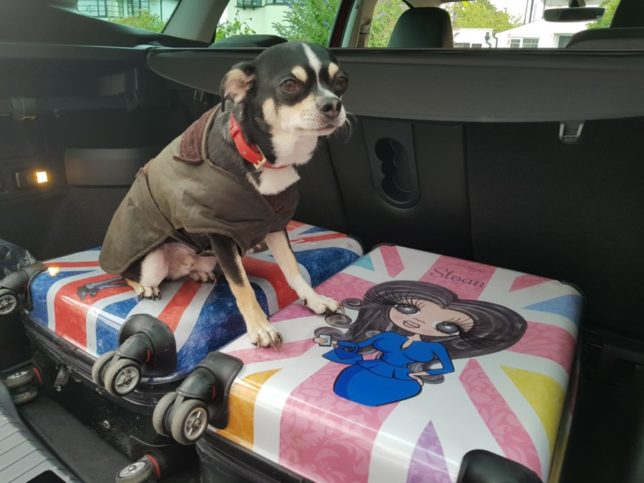 The KAROQ takes ŠKODA's design language into new territory. Sporting a number of styling features, it stands out from the crowd thanks to its perfect proportions and beautifully executed details. ŠKODA ensures that form always matches function so the striking front end of the KAROQ houses new LED headlights with adaptive front light system on SE L and Edition models, along with a wide radiator grille that invisibly incorporates the front assist radar system.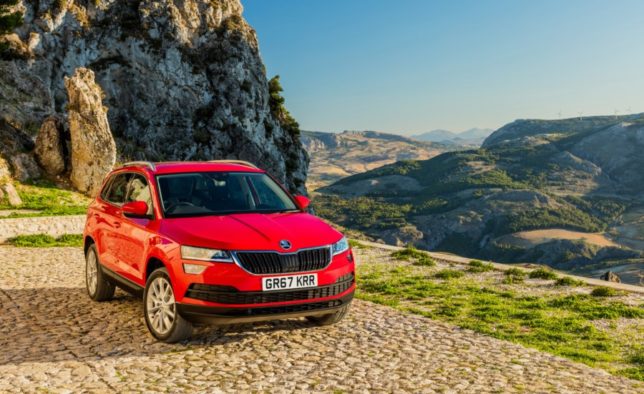 You can choose from four engine options – two TSI petrol units with outputs of 115PS and 150 PS and two TDI diesels also with power outputs of 115PS and 150PS. All four are available with a seven-speed DSG transmission as an option, with the most powerful diesel model – the 2.0 TDI 150PS, equipped with four-wheel drive as standard. The KAROQ's engines combine performance with exceptional efficiency as the economical 1.6 TDI 115PS engine returns up to 64.2 mpg on the combined cycle, while CO2 emissions for the KAROQ range start from 117g/km.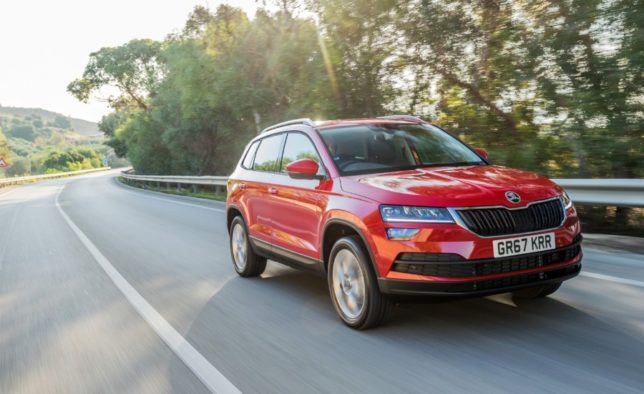 Gizmo couldn't wait to get behind the wheel! He wasn't best pleased when we told him he was going to have to stay home with the puppy sitter while Sloan and Mr Sloan went to Wales for the weekend.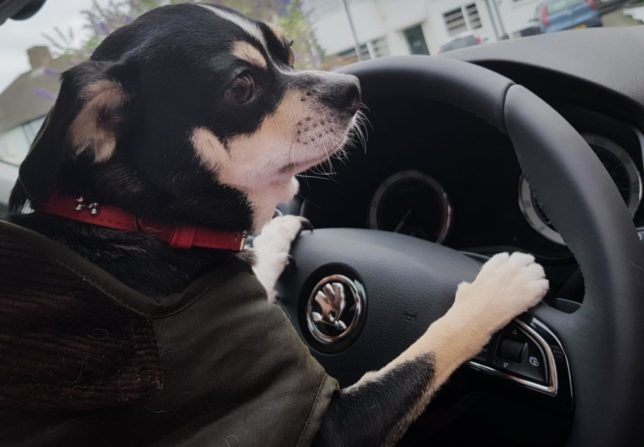 The KAROQ also introduces new levels of connectivity thanks to its range of feature-packed infotainment systems. All models are equipped with Smartlink+ and a touchscreen display system as standard, with SE L and Edition offering units with satellite navigation. Range-topping Edition models are fitted with Columbus systems featuring a 9.2" touchscreen display with Gesture control. These infotainment systems make long drives so much more enjoyable. Cardiff here we come!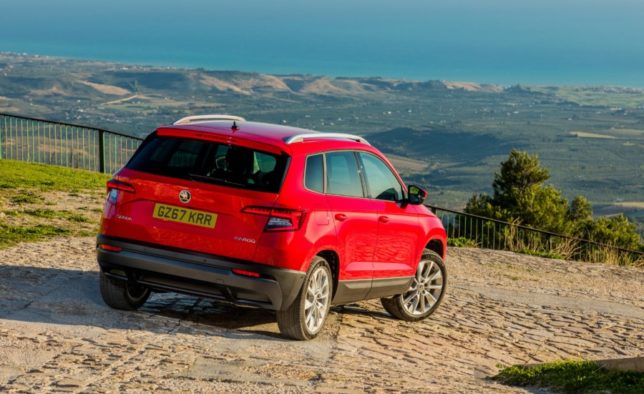 The KAROQ is available in three core trim levels; SE, SE L and Edition – with each grade offering exceptional levels of equipment. Standard features fitted across the range include alloy wheels, privacy glass, LED rear lights, dual-zone climate control, front assist, pedestrian monitor and driver fatigue sensor. The KAROQ launches with a range of 13 colours, including our favourite colour – Velvet Red – all built at ŠKODA's state of the art production facility in Kvasiny, Czech Republic.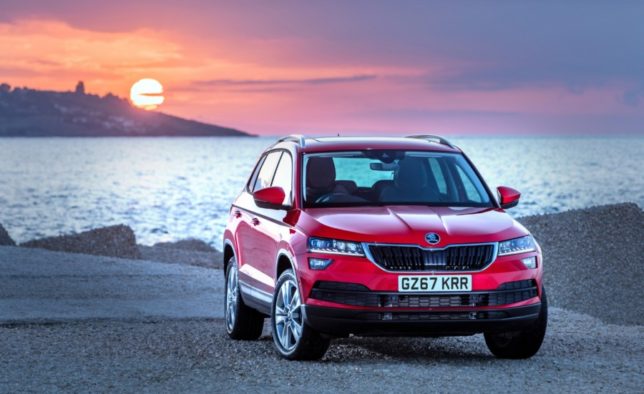 Celebrity life coach Sloan Sheridan-Williams said: "Having never been in a ŠKODA before I was intrigued to test it out. The brand has gone through many changes and it seemed to have a much more business like feel to it or that of a good family car."
Sloan went on to say: "For its price point it had upmarket materials but comparatively to my usual cars the doors felt much lighter and less solid. However it beat my sporty convertible on roominess and space. It also had a very decent selection of gadgets. I appreciated the adaptive cruise control technology."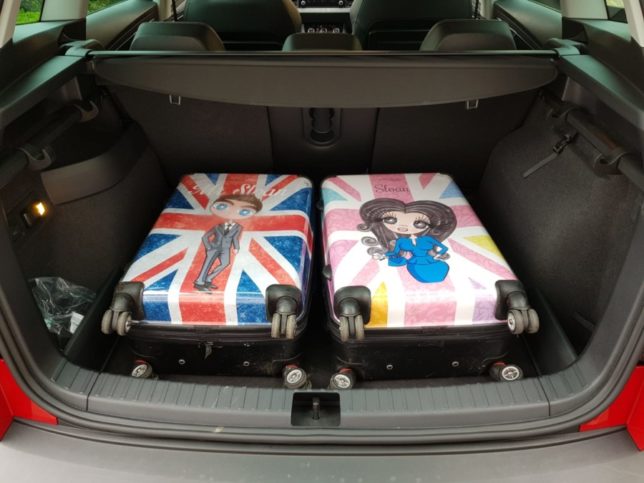 Sloan added: "The dashboard had everything I needed. The Bluetooth connection function also came in handy when I wanted to play some videos from YouTube as a passenger of course! The drive was smooth, I loved the Velvet Red colour and it was amazing on fuel. I managed to go from London to Cardiff, explore the city, come back to London, run errands and attend two meetings all on one tank of petrol! The ŠKODA KAROQ also has a spacious interior space making it great for recording videos for Instagram followers on social media."
Check out Sloan's @sloanloves Instagram channel or see below for a video of the ŠKODA KAROQ in action.
For more information, please visit www.skoda.co.uk