Pied à Terre is an independently owned West End gastronomic restaurant located in the heart of London's dining district Fitzrovia.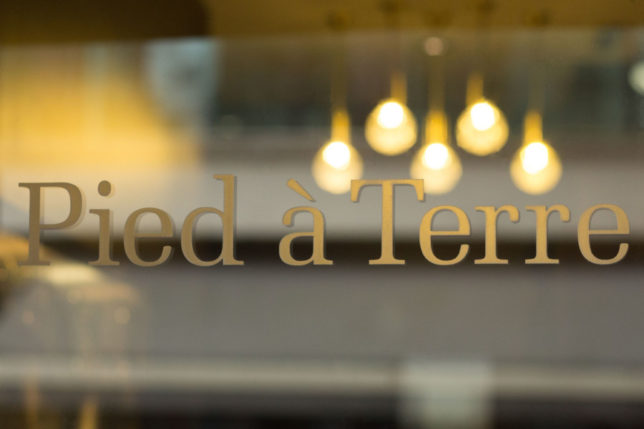 Established in 1991 and operating under the guidance of David Moore, Pied à Terre has gained some of the highest awards and accolades possible, starting with its first Michelin star in 1993 and becoming a two Michelin star restaurant in 1996, retaining one star currently.
As one of the capital's longest standing Michelin restaurants, Pied à Terre offers exceptional gourmet food, meticulously prepared with heart and passion. The restaurant also champions vegetarian and vegan menus with ingredients sourced from small, independent suppliers who live and breathe quality.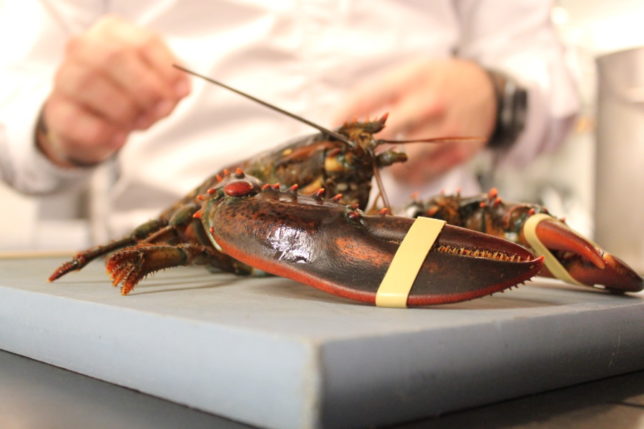 Head chef Asimakis Chaniotis launched a new era of fine dining when he joined the longstanding restaurant in October 2017. Having served his time as sous chef under both Marcus Eaves and Andy McFadden, Asimakis, in the time-honoured fashion at Pied à Terre was promoted to the top job having come through the ranks, as all previous head chefs have done.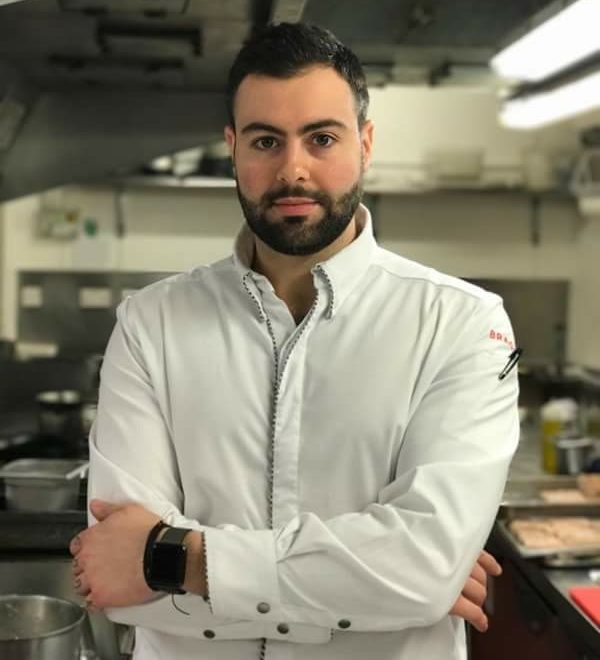 Asimakis' energy consistently brings an air of excitement to the London restaurant scene and a fresh vision for the future of the critically-acclaimed French restaurant. Whilst he has maintained the renowned standard of the dining experience at the Michelin Star restaurant, Asimakis has confidently introduced his own style, look and feel to the menu to heighten the culinary experience.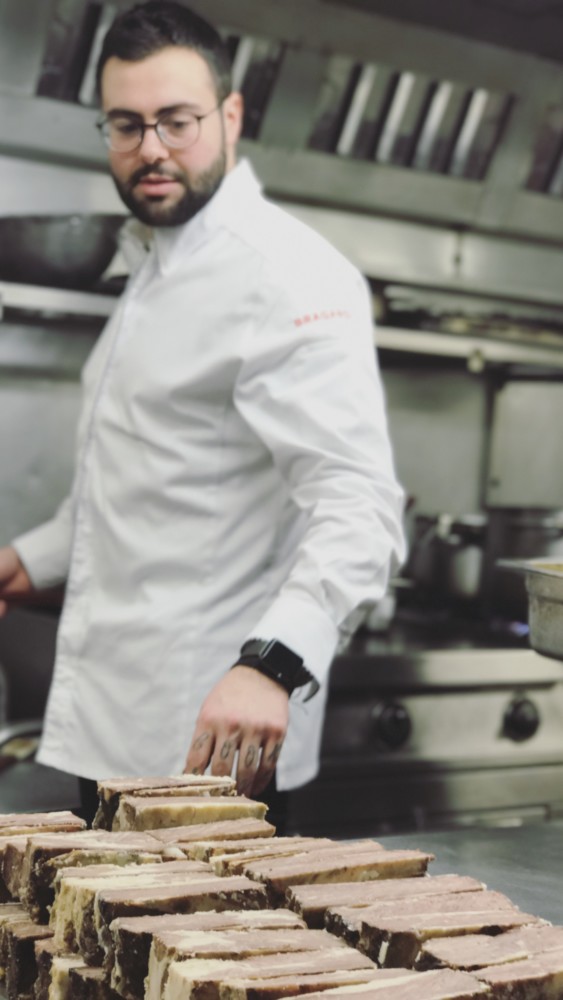 Owner and restaurateur of Pied à Terre, David Moore has partnered with some of the greatest chefs to work in London. David gained two Michelin stars with his founding partner Richard Neat, and maintained the prestigious accolades with chefs Tom Aikens and Shane Osborne.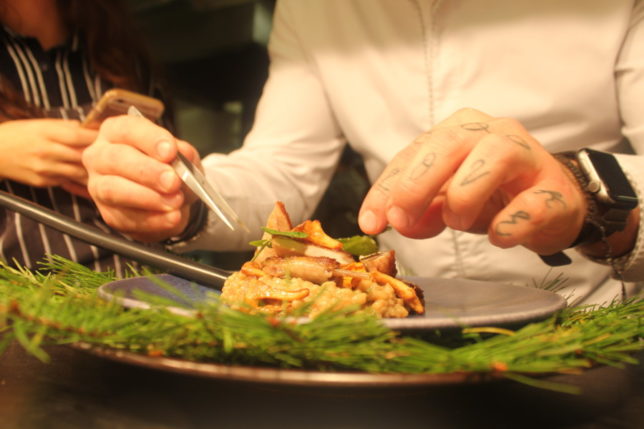 Pied à Terre is one of our favourite restaurants in London so we were delighted to accept an invitation to dinner with renewed anticipation of the decadent delights of Head Chef Asimakis' latest menu filled to the brim with culinary mastery and gastronomic inventiveness.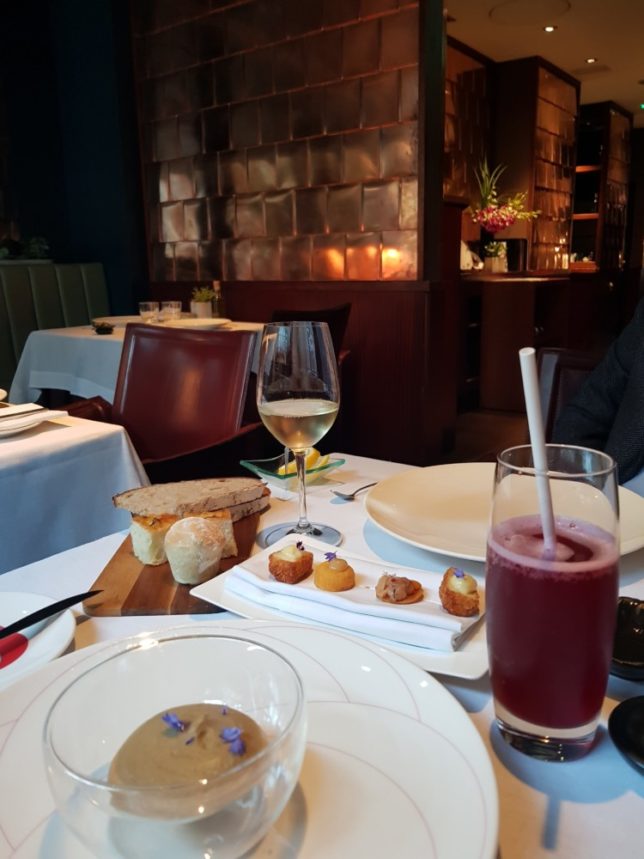 I chose the scallop ceviche to start which was beautifully presented with a bed of kale and quinoa almost looking like a forest with a lone tree. Pied à Terre never fails to surprise and delight diners with such artistic plating and culinary excellence.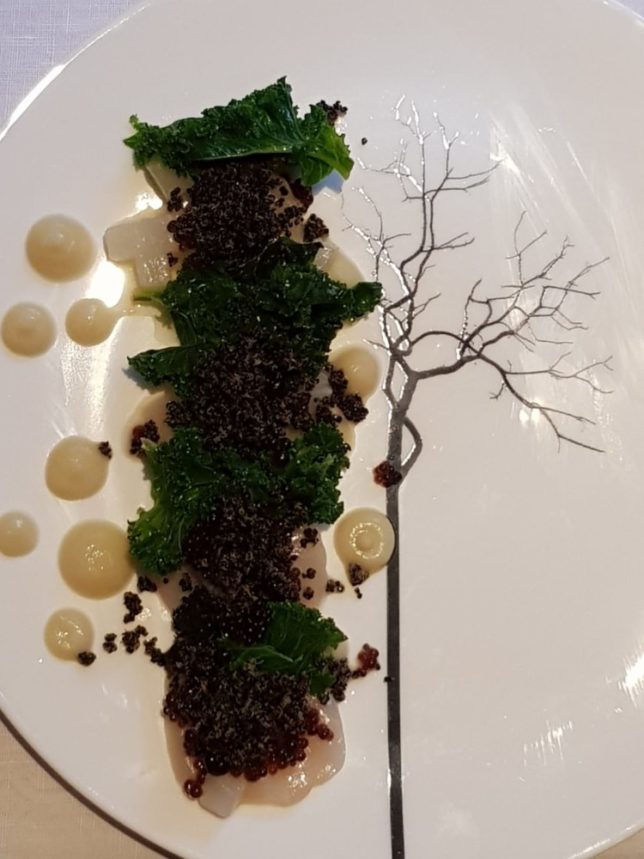 My dining companion chose the quail which had the most succulent texture combined with outstanding flavours bursting forth from the dish. A slight dietary request was put forward as the quail was calling to her but she was unable to eat egg, the request was expertly handled by the Pied à Terre team and the dish was as spectacular as the original creation.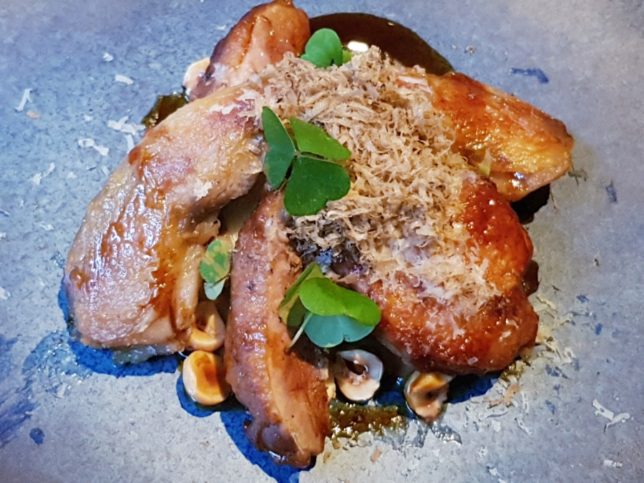 Normally not a fan of chicken I was drawn to this particular dish on the Pied à Terre menu and was pleasantly surprised with everything from the design, taste, the autumn truffle sauces and the combination of vegetables and crunch that accompanied the delicate chicken.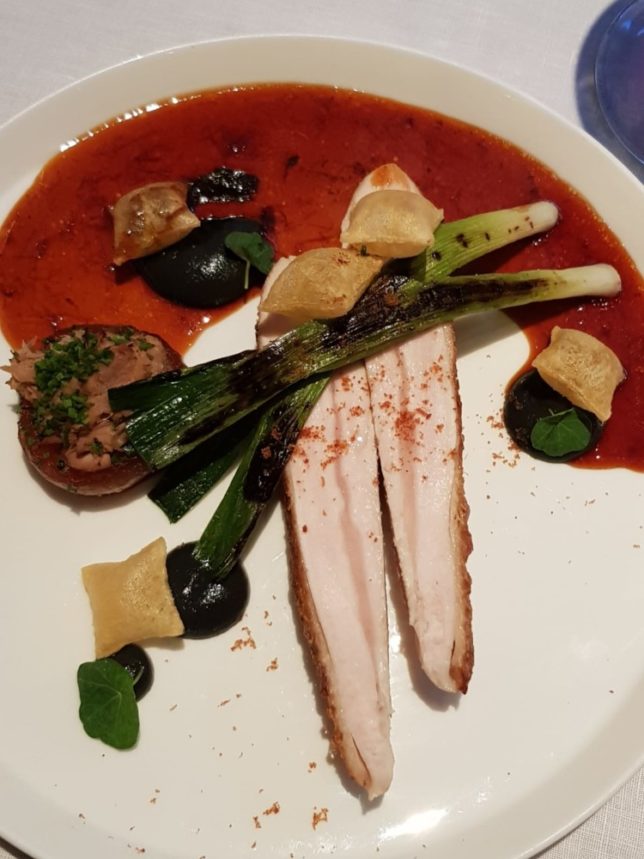 My dining companion stuck to the sea and had a turbot stuffed with spinach with a langoustine and XO sauce. The dish was complimented with grated garlic parmesan on top for not only a beautifully presented dish but one we would highly recommend to anyone visiting Pied à Terre.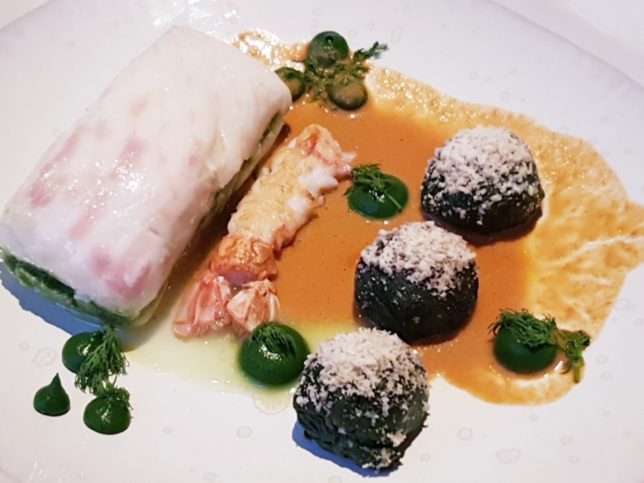 Desserts are normally not my favorite however I couldn't resist Pied à Terre's fantastic combination of melon and white chocolate in a millefeuille with perfect crunch and fluffy texture complemented by the sweetness of melon. Who could ask for anything more!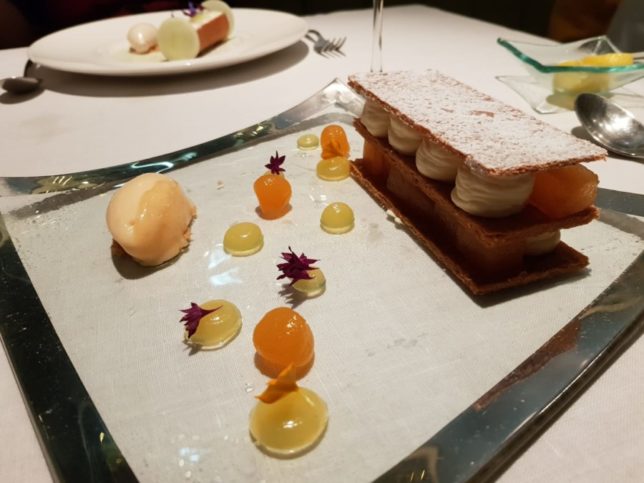 My dining companion went for a crispy waffle with the freshness of apple mousse which was perfectly light for those wanting a less rich dessert but still something true to Pied à Terre's culinary promise of dishes with flavour and zest.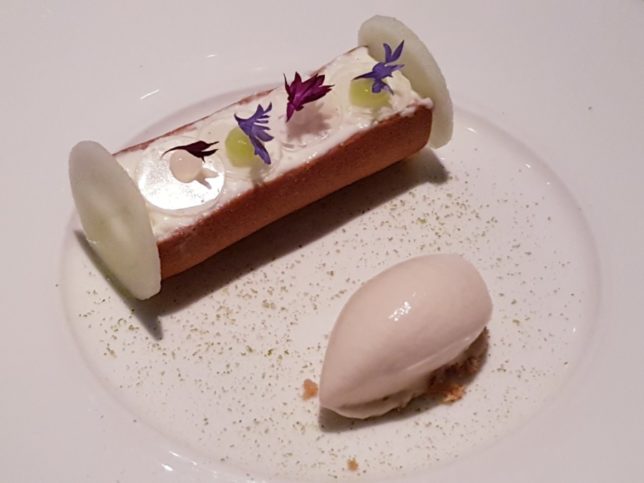 The petit fours provided variety from chocolate truffle to fruit jellies to french cakes a perfect combination and a perfect evening. Pied à Terre not only has one of my most favourite sommeliers who pairs the wine exquisitely with the meal but it also has Head Chef Asimakis who is at the forefront of culinary artistry and expertise and is always pushing the boundaries in a way that surely inspires other chefs on the London restaurant scene and beyond. Owner David Lane has done an amazing job creating such a fabulous team at Pied à Terre.
We had a thoroughly enjoyable evening and can't wait to come back again. We were particularly impressed with our server Tobias who was only on his second day and survived the harsh eye of a restaurant critic. Kudos also to the Pied à Terre team for trusting someone so new to serve us.
Pied à Terre
34 Charlotte St, Fitzrovia, London W1T 2NH
+44 (0)20 7636 1178
www.pied-a-terre.co.uk
@PiedaTerreUK