Padma Resort Legian is a five-star resort in Bali that is the perfect introduction to the carefree ambiance of tropical living. It is encompassed within a 6.8 hectare tropical landscape with lush beautiful gardens overlooking Bali's legendary Legian sunset beach. We loved the garden setting of the Resort with its native flora and tranquil pools… one of which is home to the Resort's resident turtle!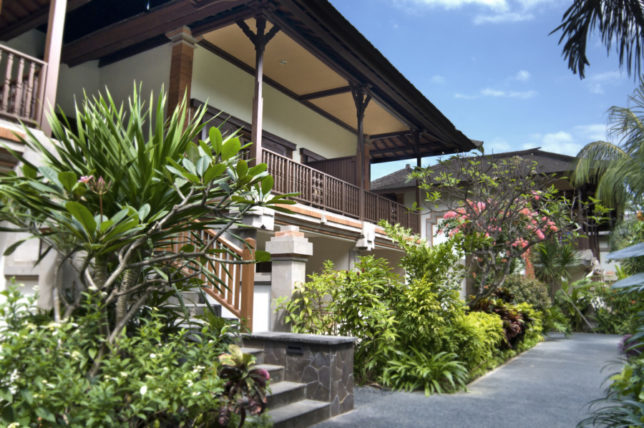 The resort is just 15 minutes from Ngurah Rai International Airport and has a nice ambience where guests can experience the rich artistry and cultural heritage of Bali reflected in the resort's design aesthetic as well as the gracious hospitality of its Balinese staff.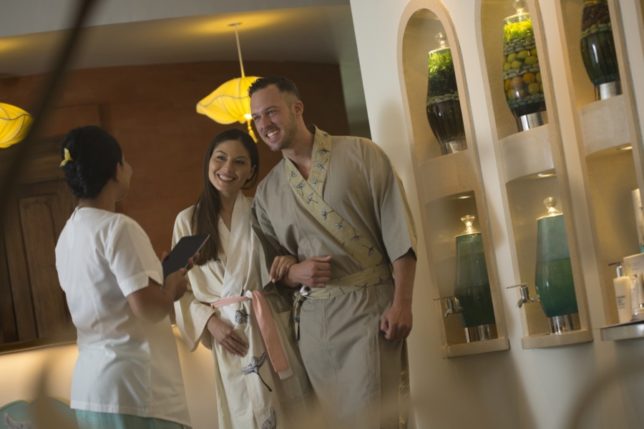 Accommodation at the Resort is provided in a collection of 432 comfortable rooms and suites, each with its own private balcony or terrace for added relaxation. Launched in December 2017, the New Deluxe Chalet, New Garden Club Chalet, Studio Suite and New Deluxe Suite offer freshly renovated guestrooms which maintain the charms expected by returning guests of the Resort with an added bonus of contemporary Balinese design and inviting décor.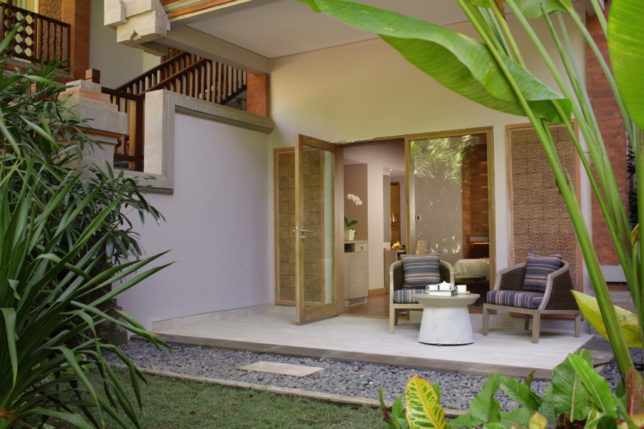 Complete with private balcony access and an uplifting garden setting, the New Deluxe Chalet guestroom had been polished with natural colour schemes to turn the guests' holiday mood on. After checking in to the Resort, be sure to head to the infinity pool to soak up the sun before the island's celebrated sunset.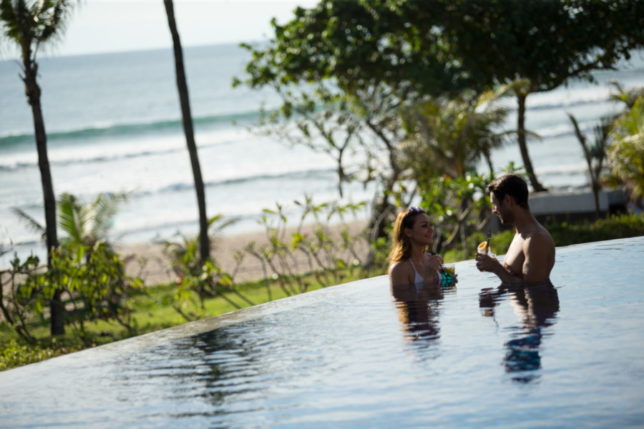 A stylish design and new features such as wardrobe area with additional drawers and improved room lightings have been implemented according to guests' feedback, to suit their needs. The size of the room remains the same however the fresh new layout of this New Deluxe Chalet room makes it look more spacious.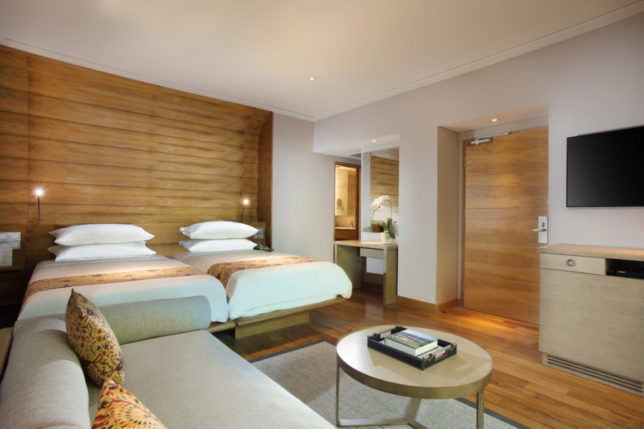 The New Deluxe Chalet guestrooms have modern facilities including complimentary in-room broadband internet. With the balcony or terrace included the New Deluxe Chalet is between 44.45 and 47.28 sqm with this class of guestroom located throughout the Resort within a two-tier cluster of Balinese-style chalets with garden views. The New Deluxe Chalet has either a comfortable king-size bed or twin beds with some rooms have a separate shower and bathtub with others having a shower only.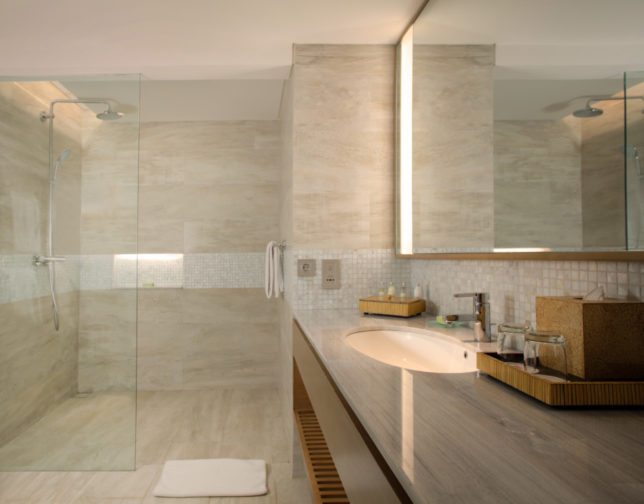 The New Garden Club Chalet was to be our home during our stay at Padma Resort Legian. One of the benefits of staying in the New Garden Club Chalet is privileged access to the Garden Club Lounge to enjoy complimentary afternoon tea and evening cocktails.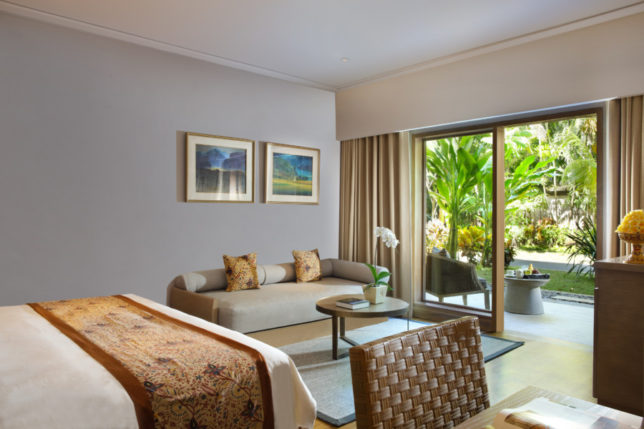 We enjoyed these privileged club benefits to enjoy as part of our hotel stay. What better way to relax into the afternoon than with a couple of complimentary cocktails after a busy day soaking up the sights and sounds of Padma Resort Legian Beach and the beautiful island of Bali.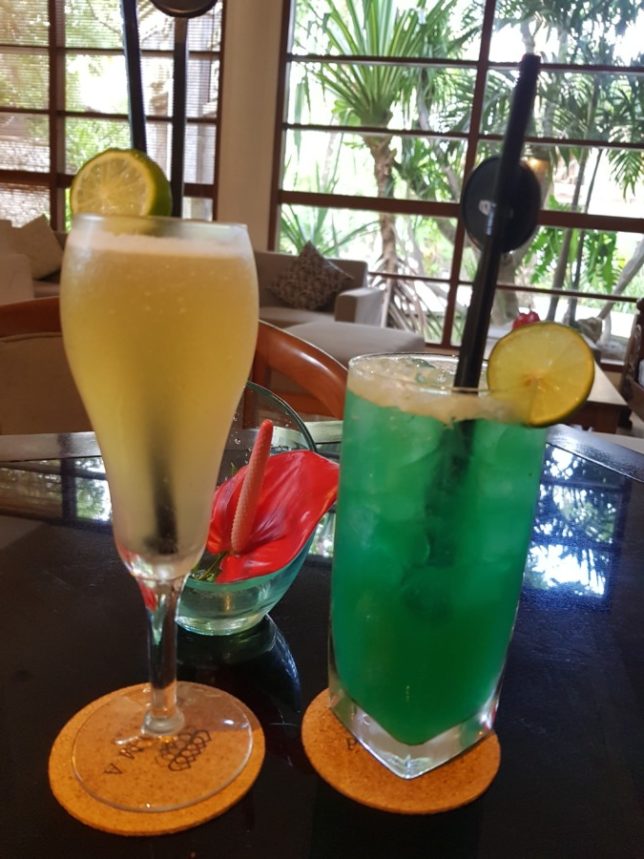 Guests with access to the Garden Club Lounge can really appreciate the benefits of the exclusive setting, complimentary refreshments and friendly service. From complimentary afternoon tea to evening cocktails with nibbles, the Garden Club Lounge sets you apart during your stay at Padma Resort providing a comfortable cut above the other public areas of the Resort. One cocktail is never enough when you're having so much fun so there is always time for some more cheeky concoctions to get you in the carefree mood for a chilled out evening enjoying great service in the air-conditioned comfort of the Garden Club Lounge.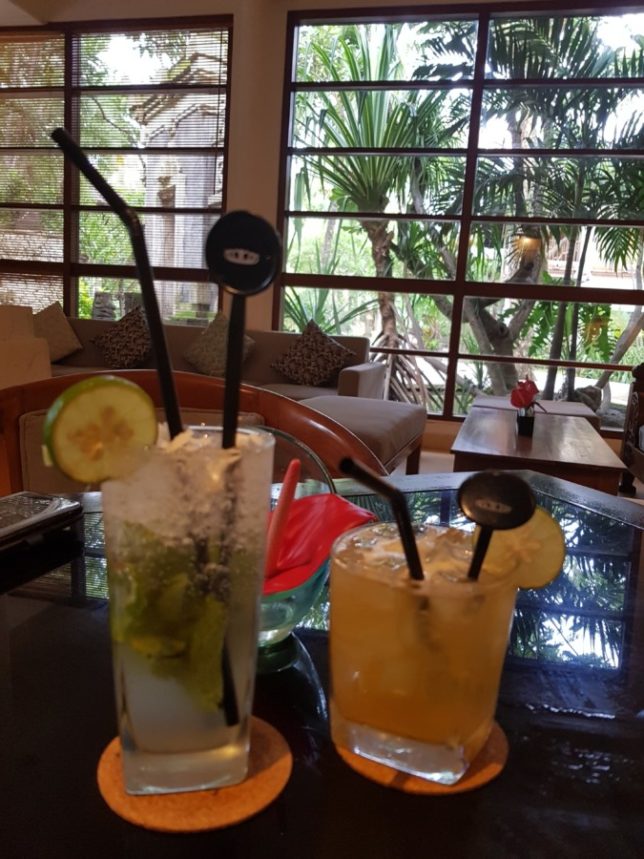 Back to the new accommodation at Padma Resort, the New Studio Suite has a large picture window with clearly defined areas to relax and sleep with a dining area, living room, and a spacious terrace. The en-suite bathroom includes a rain shower and free-standing bathtub.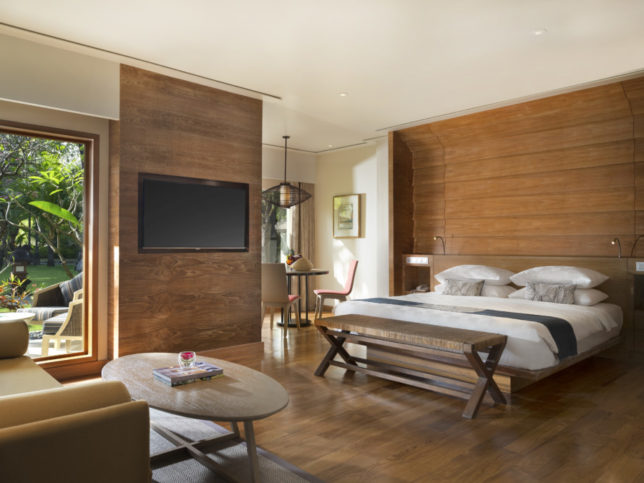 The New Deluxe Suite has full sized glass windows and doors to create a seamless effect with the outdoors. It has been designed for adult privacy with a separate bedroom, en-suite bathroom, living area and balcony plus a walk-in dressing room.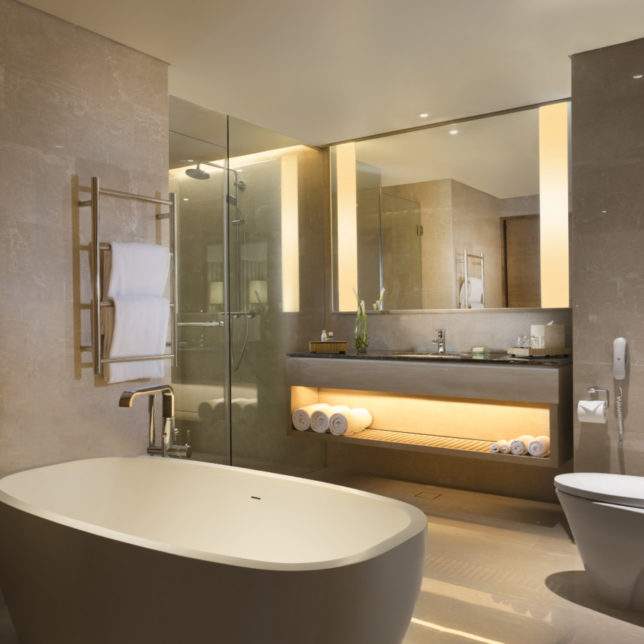 William Santoso, Padma Resort Legian's Hotel Manager, told us, "Our guests love the improvements to the new guestrooms as well as resort facilities as the majority of them have been coming back since the early years of Padma Resort Legian."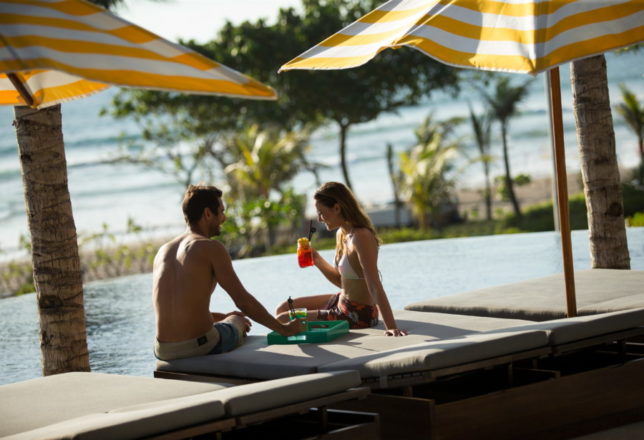 Also at the end of 2017 Padma Resort Legian unveiled The Spa which was previously operated by Mandara Spa. The Spa is now run by the Resort's own Spa Director and offers a range of signature treatments inspired by traditional Asian rituals as well as global modern trends.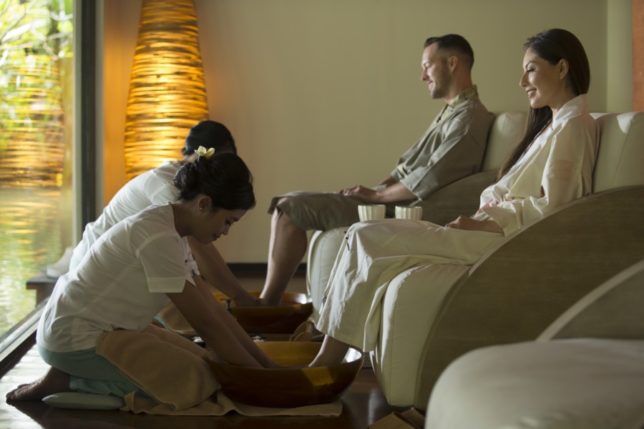 Herbs and traditional recipes are used for the aromatherapy and massage oils whereas Elemis, the number one spa product in the UK, has provided The Spa's face treatment line.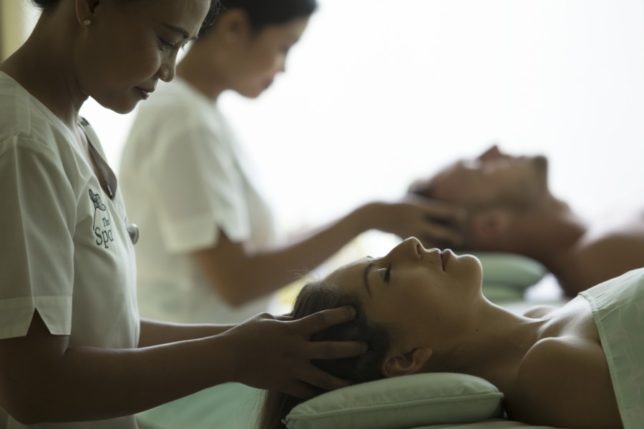 During our stay at Padma Resort Legian, we dined at S.K.A.I Beach Club which stands for Sun Kocktail Alfresco Indulgence and takes the relaxing art of sun-downing to new heights located right at the beachfront of Legian Beach, famous for its magical sunset.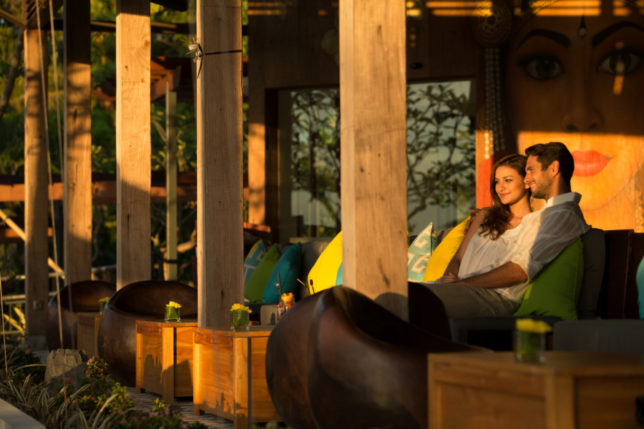 S.K.A.I Beach Club is said to be the place where one is captivated by tropical ambiance, exquisite cocktails, island-elegant designs and delectable cuisine. The bar is known for its super chilled -2°C draught beer on tap plus a selection of interesting cocktails such as the ever-popular Espresso Martini and the invigorating Momo Bellini.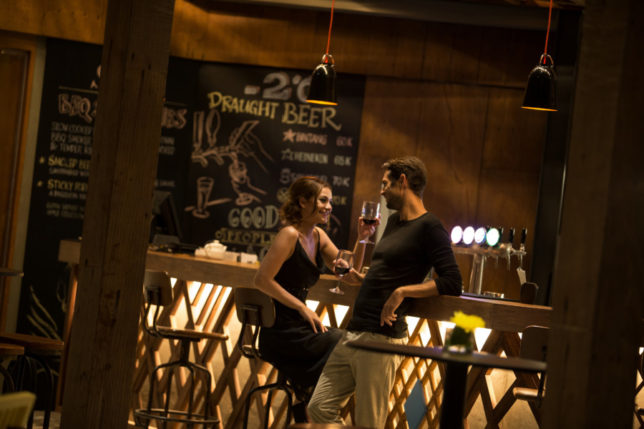 Resort guests and non-staying visitors are both welcome to savour the tempting delicacies on the menu at S.K.A.I. Beach Club specially prepared by Executive Chef Theodorus Setyo, popularly known by the name Chef Theo. Dining is offered al fresco or indoor – the latter is a welcome relief during the tropical downpours of Bali's rainy season!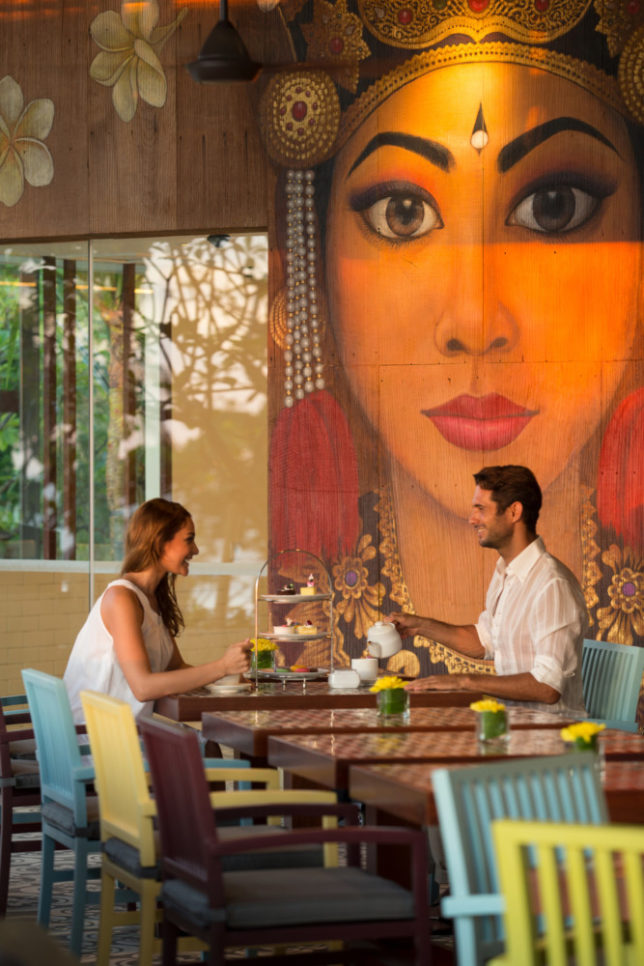 Some of the signature dishes include tapas such as Lamb Kofta and Tempura Enoki and other delectable delights to nibble on…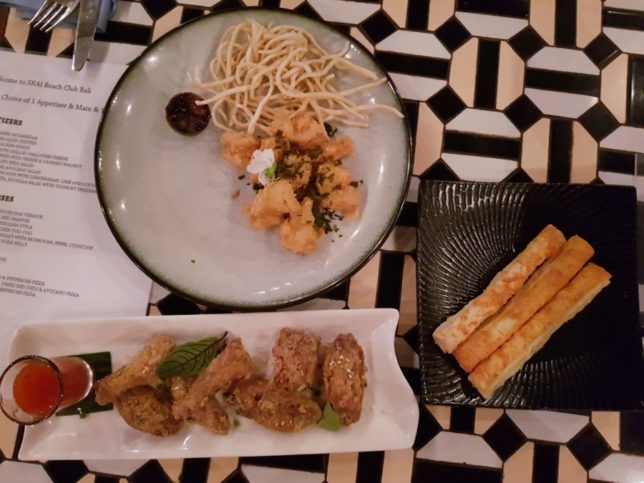 Also on the menu is the S.K.A.I's Balinese Rustic Platter to share and not forgetting the Pizzas. On first glance you may think these are just your typical Italian pizza options but they deserve a second look with Chef Theo's innovative combinations such as Smoked Salmon, Capers and Pepperoni or Asian Style Duck & Mango for an unusual feast of flavours that makes these a must-try option at S.K.A.I Beach Club.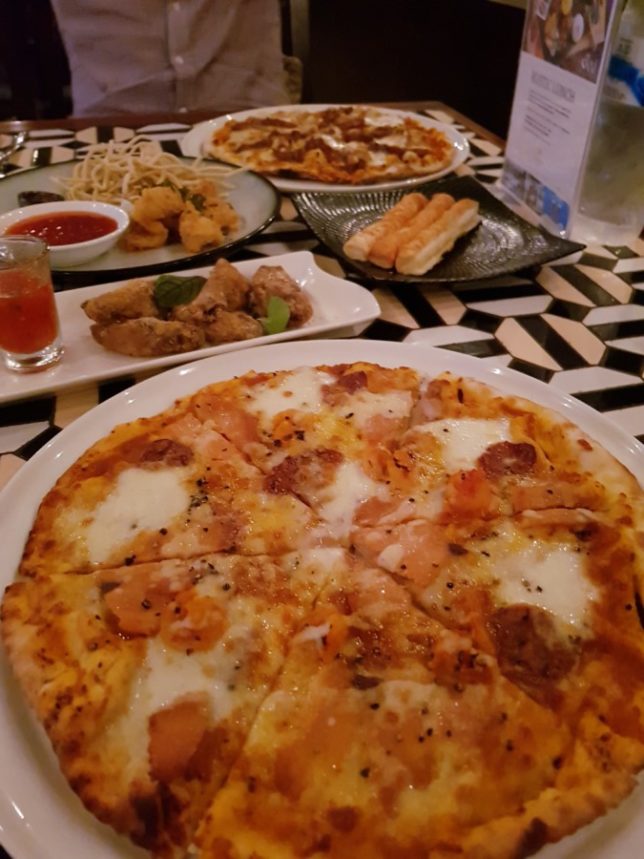 Padma Resort Legian is a five-star serene sanctuary in the paradise of Bali nestled under the renowned Legian sunset.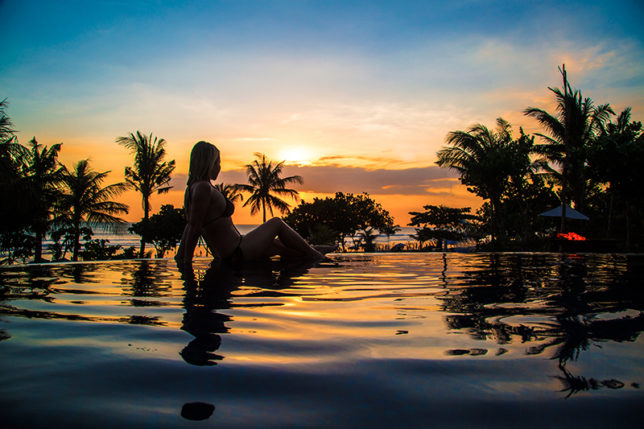 The hotel is well worth a visit to experience the new Chalets and Suites or just to stop by the S.K.A.I. Beach Club for sundowner drinks and a bite to eat.
Padma Resort Legian
Jl. Padma No.1, Legian, Bali 80361
+62 361 752 111
padmaresortlegian.com
@padmalegian