Royal China Fulham just happens to be the smallest and most intimate restaurant of the six popular and prestigious London restaurants that form part of the Royal China Group including the critically-acclaimed Royal China Club. It may be small but what it lacks in size, it certainly makes up for in the quality and authenticity of its Cantonese cuisine.
Thanks to their central locations in prime areas of the Capital, you are guaranteed to be never too far away from traditional Hong Kong Chinese cuisine served in sophisticated interiors where rich golden accents contrast elegantly with striking red and black features.
In Royal China Fulham their signature lacquered murals depicting an ornate Chinese illustration covers one wall of the restaurant creating a focal point that draws the attention away from the expansive menu for a moment of artistic contemplation. Textured gold walls run along the other wall balancing the decor.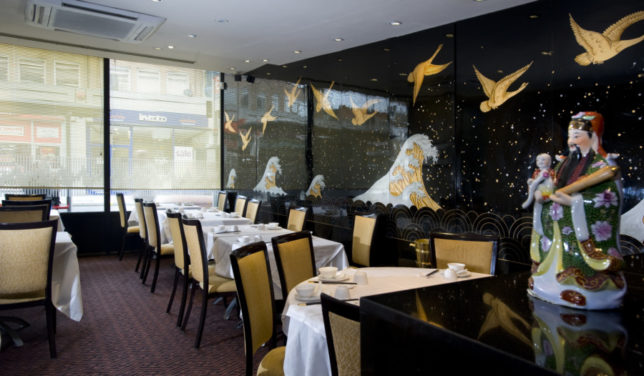 With Royal China on the doorstep you don't have to travel far to experience genuine Hong Kong Chinese cuisine in comfortable surroundings with the distinctive black and gold lacquered wall depicting the characteristic mural… unique to each restaurant in the Group.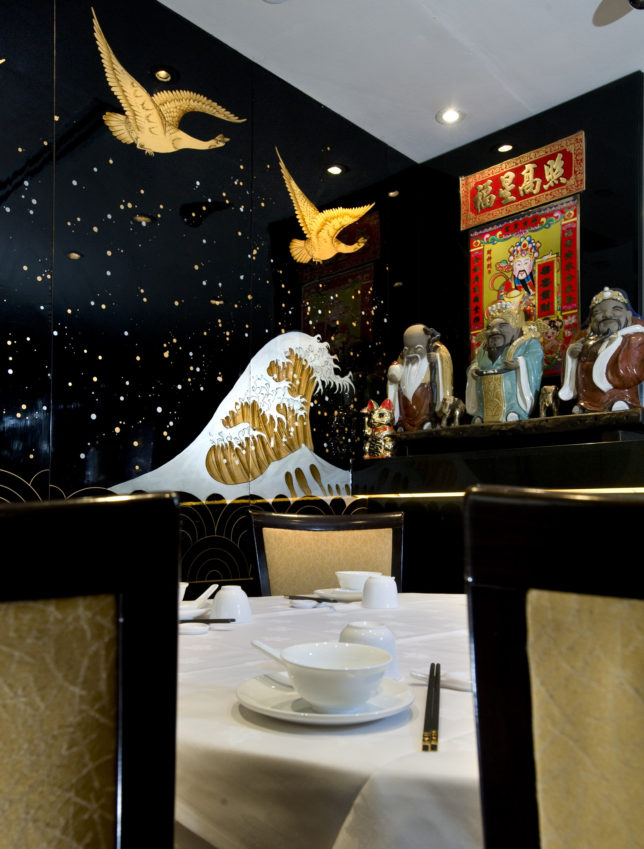 Royal China is renowned for its dim sum which are served daily from Noon until 5pm with each restaurant employing a dedicated Dim Sum Chef who is a true master in the art of preparing and cooking these bitesize delights. We couldn't wait to try them!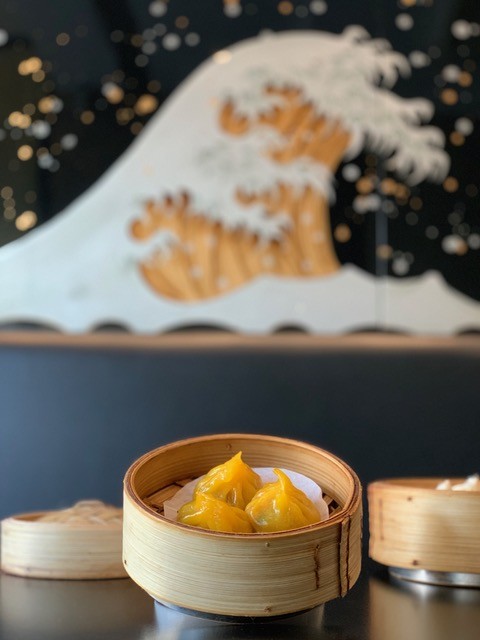 The steamed chilli pork dumpling took a pork gyoza to the very next level. Full of flavour, the chilli kick blended well with a very generous portion of pork within these dumplings.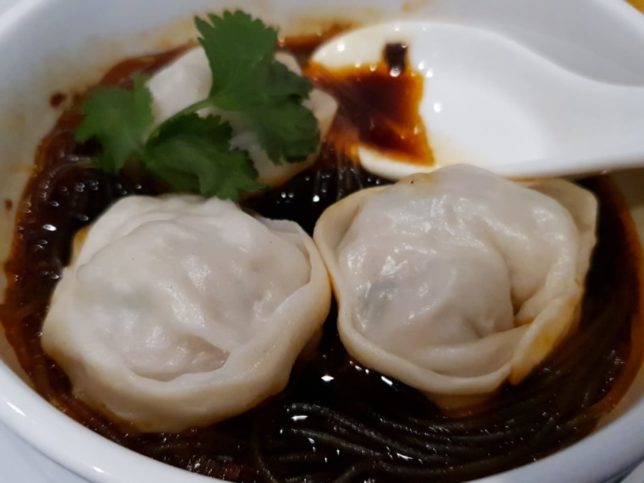 The soft shell crab was disappointingly small but only because it tasted so good.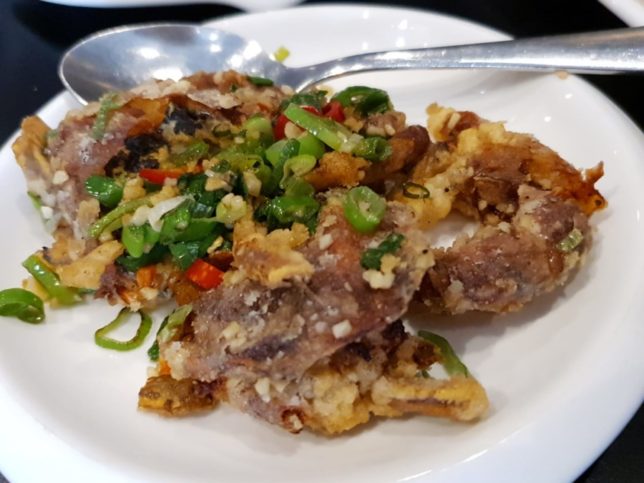 The deep fried baby squid are not only great value for money they burst full of flavour with just the right balance of salt and chilli. Beautifully presented – definitely a firm favourite on this menu.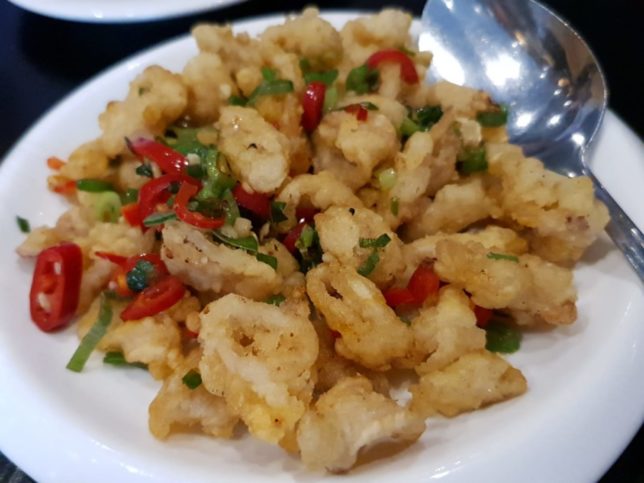 The honey roast pork puffs were divine. My dining companion often orders this dim sum staple at most restaurants and has rated these the best he's ever tried.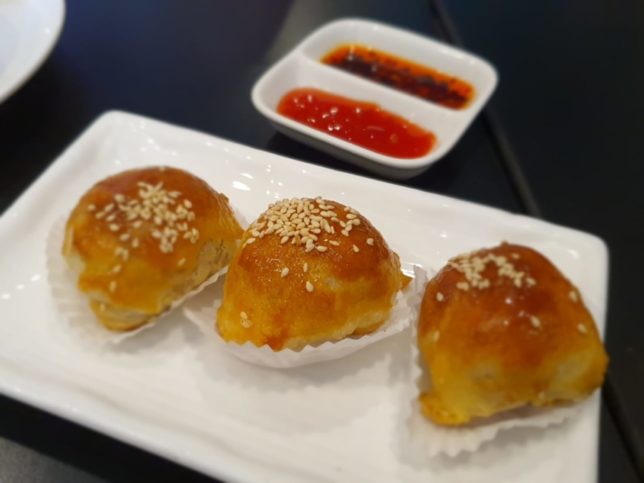 The sweetcorn and crab soup was a pleasant surprise as had a generous portion of crab which so many places lack. Great flavour and an interesting dish for something so simple.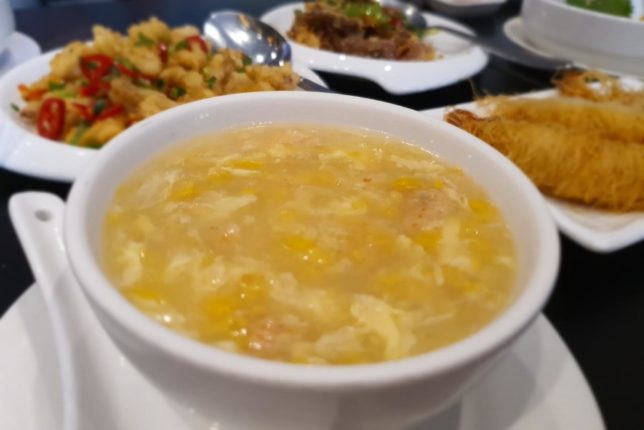 The chill prawn dumpling and coriander was a slice of golden heaven. I personally preferred them to the chilli pork dumplings but I think it's a matter of preference – land or sea.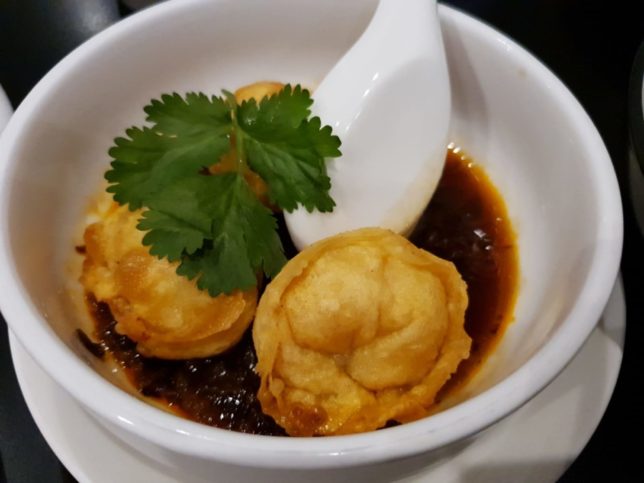 The pork noodles were a little hit and miss. The pork was perfectly cooked and kept you coming back for more. The noodles were soft in texture but hadn't soaked up enough flavour. Not to worry a quick mix with a few sauces from our other dishes and this dish soon went from a 6 to an 8.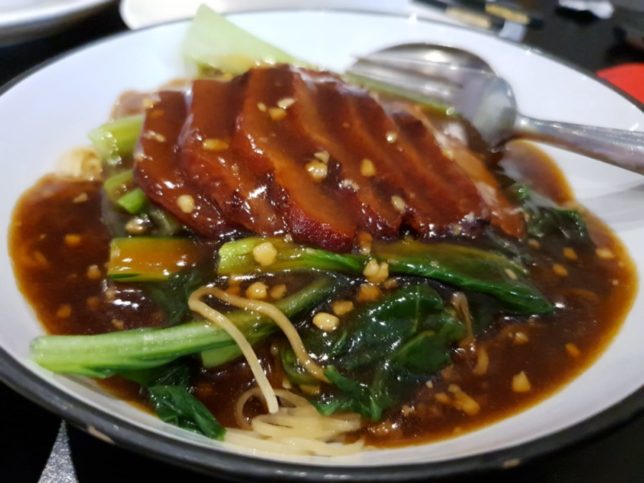 The ebi vermicelli was a special dish and recommended. A great combo of crunch and the succulent sea. Crumbly and comforting, let's hope they keep it on the menu for a long time.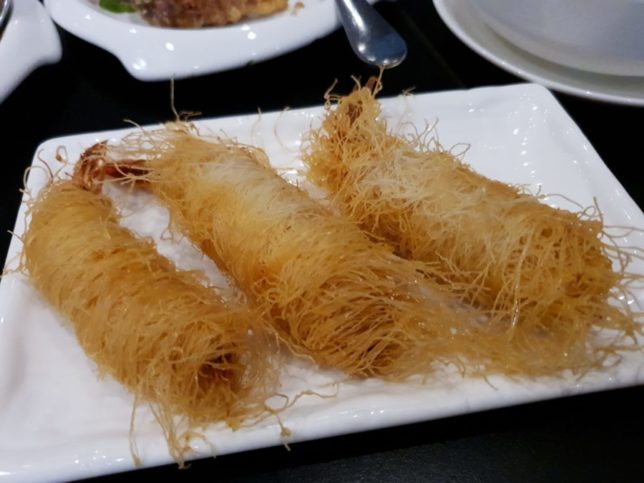 With Halloween just round the corner, those looking to get ghoulish with their gyoza should try Royal China Fulham's special pumpkin-flavoured Minced Duck Dumplings. Priced at £7.80, the Minced Duck Dumplings are wrapped in a delicious Pumpkin Juice Bun – we love the orange hue which looks very seasonal! Available until 31 October 2019, the pumpkin dumplings are the perfect way to celebrate Halloween when dining out.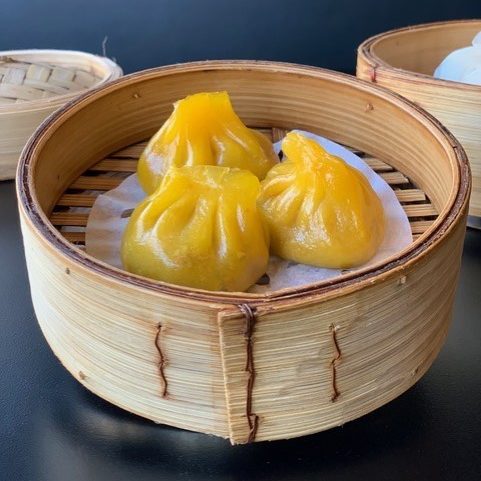 The Royal China group continues to fly the flag for quality Chinese cuisine in London and Royal China Fulham keeps up with this tradition of offering Londoners with sophisticated flavoursome Chinese dishes that are authentic and beautifully presented… we dare say that Royal China offers some of the best Chinese food in London and even gives Chinatown restaurants a run for their money!
Royal China Fulham
805 Fulham Road, London SW6 5HE
020 7731 0081
www.royalchinagroup.co.uk/restaurants/fulham
@royal_china_uk