Invite your friends round for some after-dinner indulgence with the perfect recipe from social media star and baker, Cupcake Jemma, to help savour the moment, one mouthful at a time.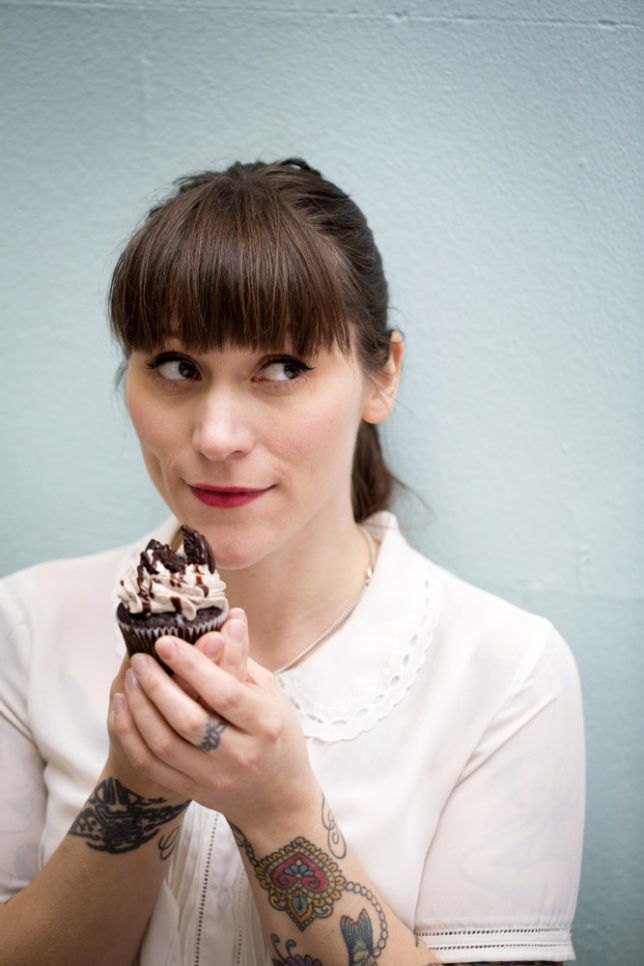 In honour of the nation's #1 dessert, cheesecake, Cupcake Jemma has created the deliciously moreish Baileys Cheesecake Cookie Cups – think a blend of velvety Baileys with decadent cheesecake and a buttery cookie base. Follow Jemma's recipe to make them from home. Go on, you deserve a treat!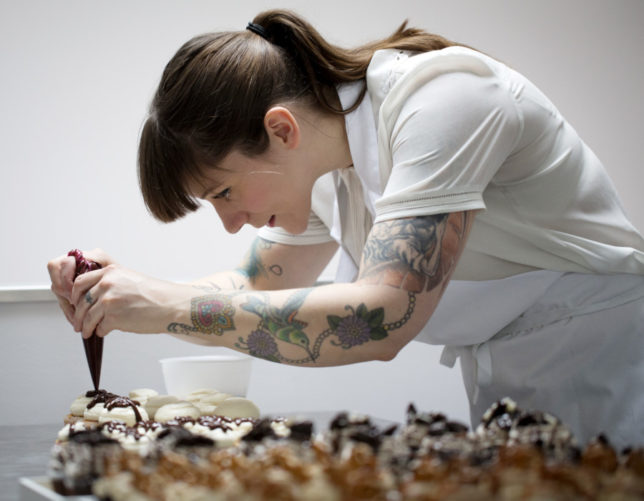 Baileys Cheesecake Cookie Cups
These Baileys Cheesecake Cookie Cups are perfectly paired with a Baileys on ice for added indulgence, or why not pour over the top from a mini Baileys milk bottle for that extra touch?!   
Ingredients
For the Cookie Cups
115

g

soft unsalted butter

170

g

light brown sugar

30

g

Demerara sugar

1

large

egg

220

g

plain flour

30

g

cocoa powder

½

tsp

salt

¼

tsp

bicarbonate of soda
For the Baileys Cheesecake filling
290

g

cream cheese

60

g

caster sugar

1

large

egg

3

tbsp

Baileys Original Irish Cream
For the Baileys Swiss Meringue Buttercream
3

large

egg whites

225

g

caster sugar

300

g

soft butter

1

tbsp

Baileys Original Irish Cream
Instructions
For the Cookie Cups
Preheat oven to 170°C and lightly grease 2 x 24 hole mini muffin or cupcake pans.

Cream together the butter and both the sugars until just combined.

Add the egg and beat well for a minute or so.

Sift together all of the dry ingredients and fold into the rest of the mixture until it forms a dough.

Roll 15g chunks of the dough between your hands to form tidy little balls.

Pop them into each of the greased mini cupcake holes.

Find a flat round utensil slightly smaller than the cupcake holes, such as a mini rolling pin, push down each ball into the cupcake holes until the walls rise up around the sides and little cups are created.

Flour your utensil in-between each smoosh to avoid sticking and don't push all the way down.

Leave to one side while you prepare the filling.
For the Baileys Cheesecake filling
Beat all ingredients together for a few minutes until it's thickened up.

Transfer mixture to a piping bag and snip the end off.

Fill the cookie cups until 2⁄3 full.

Bake at 170°C for 10-12 minutes.

Leave to cool.
For the Baileys Swiss Meringue Buttercream
Put the egg whites and sugar in a heatproof bowl over a pan of simmering water.

Stir together gently over the heat using a whisk until all the grains of sugar have dissolved (check by rubbing some between your fingers).

Transfer to a large bowl or the bowl of a free-standing mixer and, using a balloon whisk, whisk for a minimum of 10 minutes, until the mixture has reached a cool room temperature.

With the whisk still going quite fast, start adding the butter in small chunks, bit-by-bit, until all the butter is in.

If it seems very sloppy, turn the speed up and keep whisking! If things are getting very hot, put the mixture into the fridge for a few minutes before resuming.

Finally, add the Baileys Original Irish Cream whilst whisking, and mix until smooth and tasty. Don't be tempted to put more Baileys Original Irish Cream in as it has a tendency to split with too much liquid!
To finish
Finally, top your cooled cookie cups with a neat blob of Baileys Swiss Meringue Buttercream.

Drizzle with some melted chocolate or ganache to finish.

EAT!