Nestled between the New Forest National Park and the Solent, Careys Manor Hotel provides the perfect base to escape and discover. With 77 plush bedrooms and suites, the award winning SenSpa, 3 on-site restaurants and 4 star award winning service, creating extraordinary memories at this New Forest hotel is definitely something on the agenda of all the pampered guests.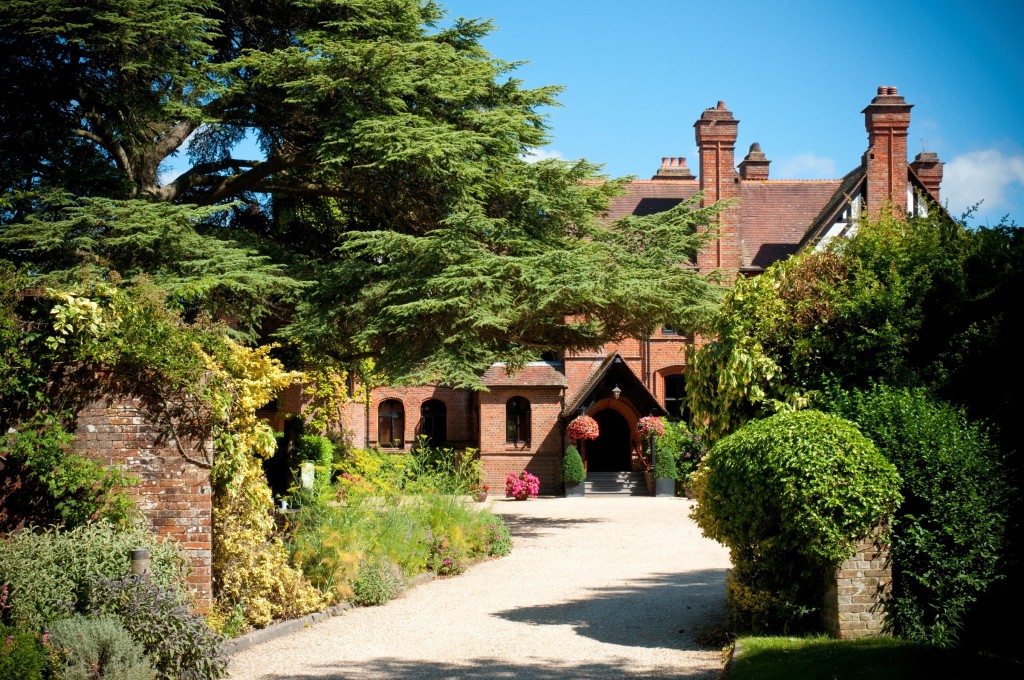 The hotel pays close attention to the little details when it comes to the comforts provided to guests. Upon entering Careys Manor grand entrance hall we were greeted by the calming and uplifting signature scent specially created to reflect the hotel's atmosphere. The old-school service starts as soon as we checked in with help carrying our luggage to our beautiful room and there is even valet parking if you desire.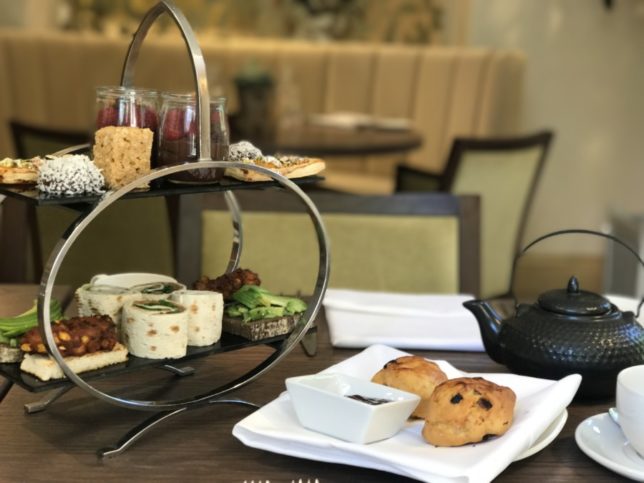 The 77 tranquil bedrooms all feature king or super king beds with luxury duck feather pillows, en-suite bathrooms with showers and baths. Complimentary White Company toiletries are on hand with your own slippers and a white waffle bathrobe to use. Also provided as standard are Wi-Fi, a flat screen TV with Freeview, in-room tea and coffee, your own safe, a hairdryer, laundry and dry cleaning service and bottled mineral water.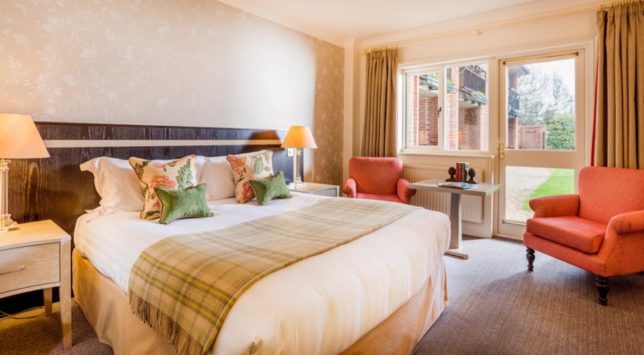 Enjoy something truly unique with SenSpa, the award-winning luxury Thai spa at Careys Manor Hotel. The state-of-the-art hydrotherapy facilities, combined with world-class treatments performed by the UK's top Thai and Western therapists, offer you an experience that you won't forget in a hurry. Two treatments we highly recommend are the Willow Hydrate & Glow Facial and Traditional Thai Massage.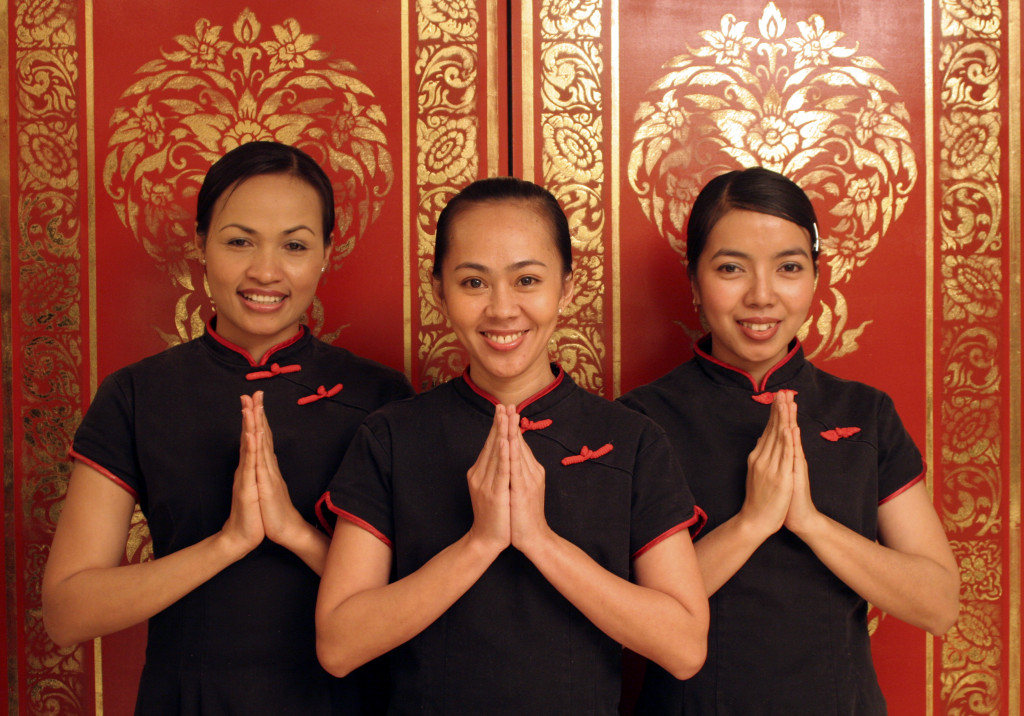 The nourishing Willow Hydrate & Glow facial is perfect for tired and dehydrated skin. It is designed to improve skin colour, help to diminish fine lines and clarify dull complexions, leaving skin feeling refreshed and revitalised, looking brighter and healthier.
During the first part of the facial, rice and oats are used to gently exfoliate the skin, preparing it to more easily absorb the nutrients heading its way including acai berry, carrot, neroli, blueberry and stone crop which have a regenerative and antioxidant action. Then, wonderful moisturising and healing Manuka honey is applied to the skin along with a nourishing extract of guava to feed the skin for a super soft and smooth complexion.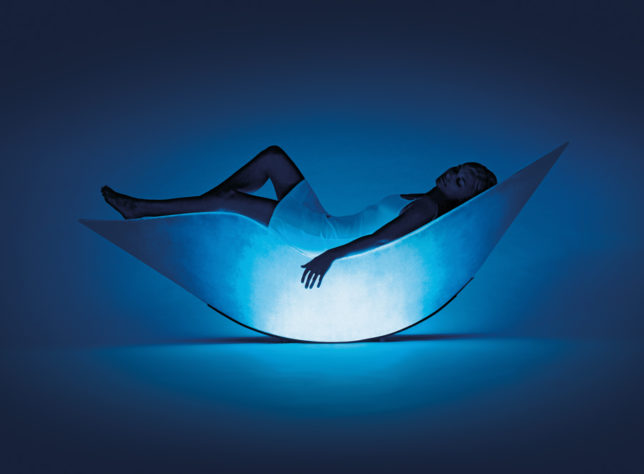 The Traditional Thai Massage for 60 or 90 minutes is a strong, deep and revitalising massage working the entire body to re-balance the flow of energy by working up and down the 'sen' or energy lines of the body. It also works on muscle, ligaments, tendons and joints, so is very helpful for sports people or for those who use their bodies in a repetitive way, such as working at the computer for long hours. This massage is ideal for releasing deep seated tension and allowing more range of movement in the relaxed muscles.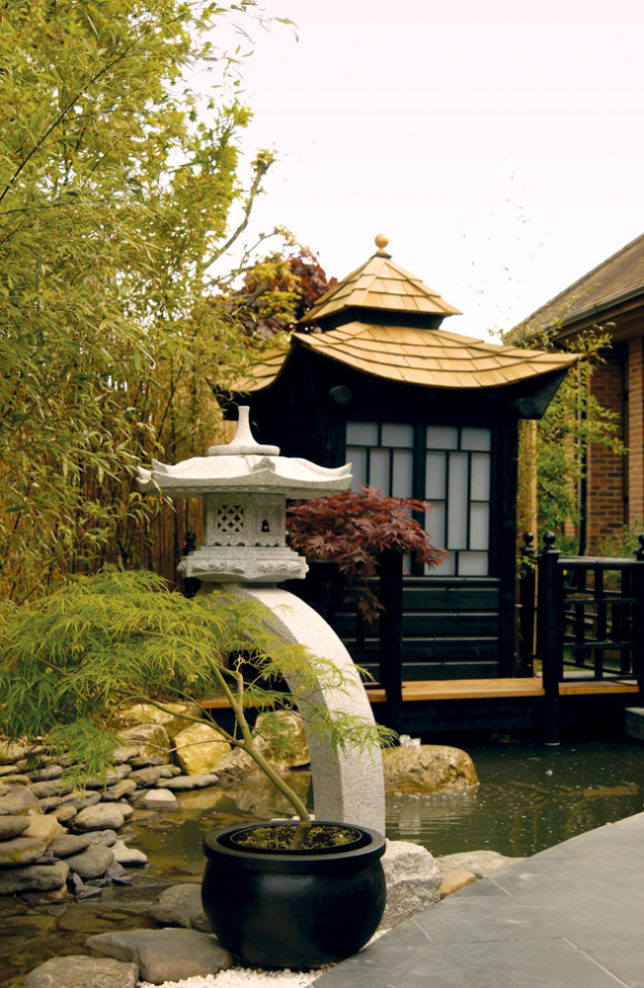 The hotel's best-kept dining secret is the Zen Garden, a authentic Thai restaurant which overlooks its own oriental garden. Guests can look forward to classical Thai dishes cooked by chef Toddy Wongsasube such as his signature Thai Green Curry or favourite Pad Thai. Toddy says, "In Bangkok, food can be found at all times of the day and night on the street and in restaurants. It is always tasty, never bland. I try to bring authentic Thai food to our British guests."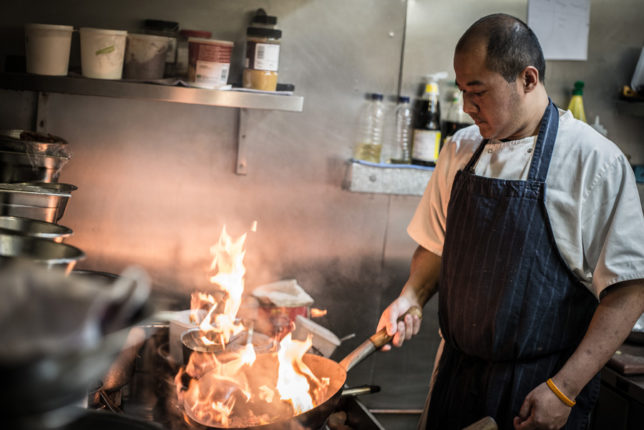 Toddy also commented, "I especially love the herbs we use to flavour Thai food such as lemongrass, lime leaf, wild ginger, birds eye chilli and papaya for famous spicy som tam salad." With over 12 years leading the team at Zen Garden and a wealth of experience at some of the best hotel restaurants in Bangkok, we couldn't wait to start our culinary journey sampling Toddy's authentic dishes.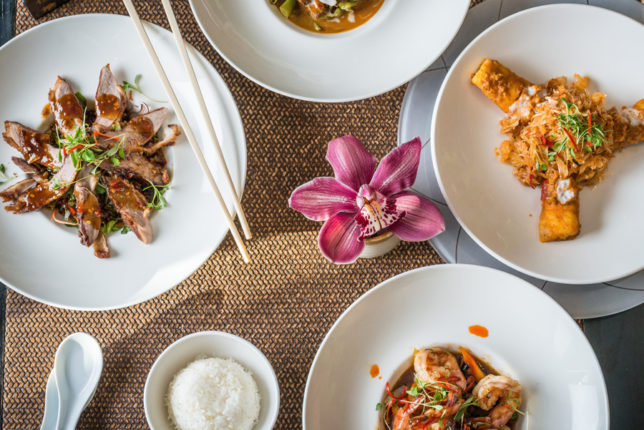 On the evening of our hotel stay at Careys Manor we were looking forward to the dinner awaiting us at Zen Garden. The elephant on the front of the menu suggests the authenticity of the food described within… did you know that Thai elephants have smaller ears than African elephants?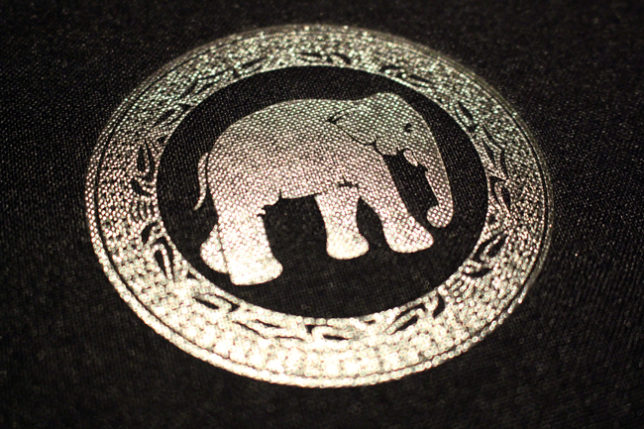 We started with the Kai Satay – an authentic Thai chicken satay dish of skewered marinated chicken served with a not-so-authentic cashew nut sauce instead of the more traditional peanut sauce. The cashew nut provided an extra richness to the nutty flavours of the sauce.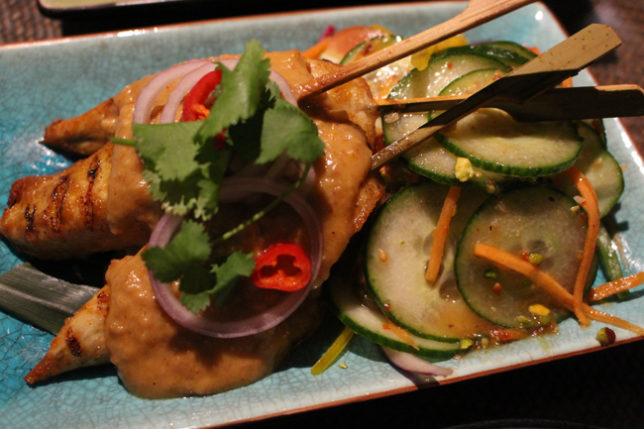 Tod Man Pla was our other starter which is a classic Thai fish cake made with fresh red curry paste, kaffir lime leaves, basil, and more of those lovely cashew nuts served with sweet chilli sauce.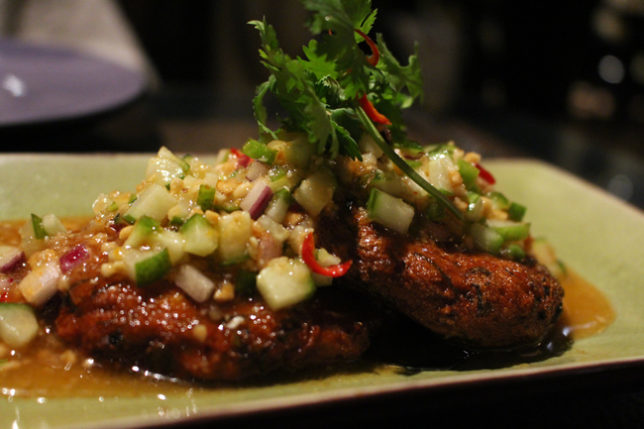 For the main event we chose the Poh Phad Phony Karee – which wasn't phoney at all but in fact a delicious authentic cuury dish consisting of soft shell crab, squid, mussels and tiger prawns with stir fry egg. The curry sauce included celery, red chilli, pepper, onion and oyster sauce.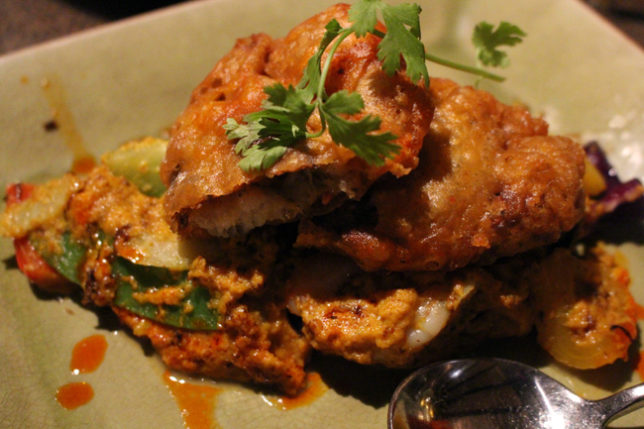 My dining companion had the Prawn Penang which is gluten free and consisted of king prawns in a rich Penang curry flavoured with morning glory, palm seed, fresh chilli and coconut milk.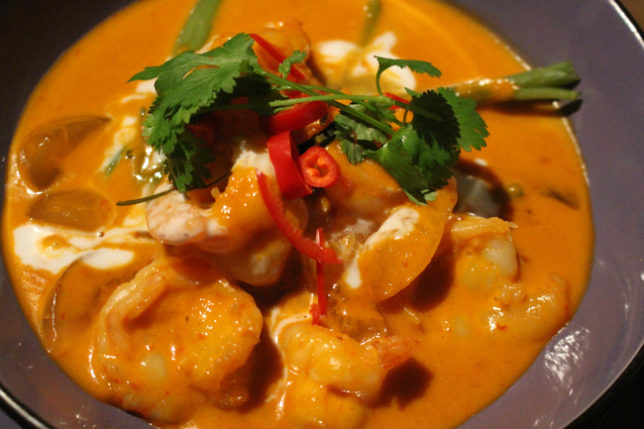 As a side dish we chose the Makhur Phad Prink – stir-fried aubergine with a few added mange tout, onions and green beans flavoured with fresh chilli, garlic sauce and basil leaves.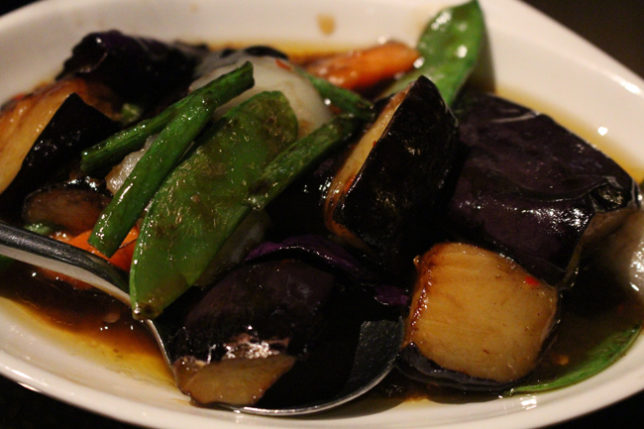 To accompany these savoury dishes, we also ordered some fragrant Coconut Rice topped with toasted shreds of coconut – the rice dish is called Khao Kati on the authentic Thai menu.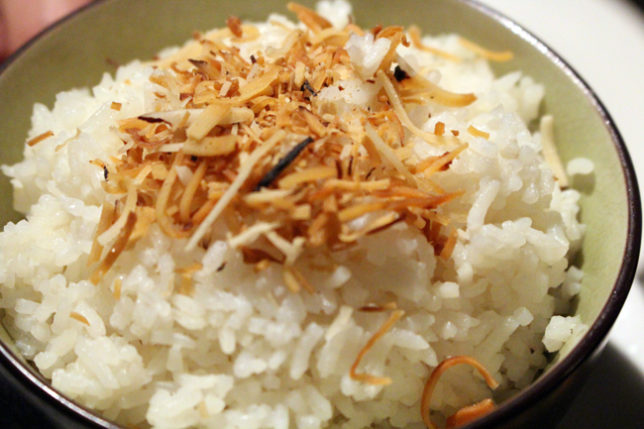 To finish, we had one of our favourite desserts of deep fried ice cream which is also very popular with lovers of Thai food. In addition to some fresh cream, the ball of fried delight was also served with a chunky fruity relish.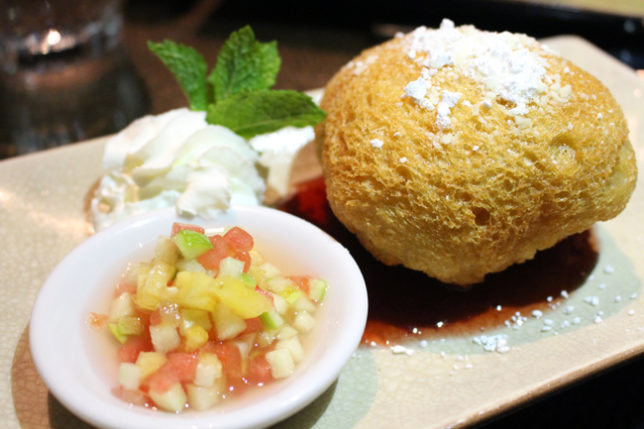 My dining companion went for a slightly more refined dessert of two scoops of champagne ice cream with toffee ice cream in the centre.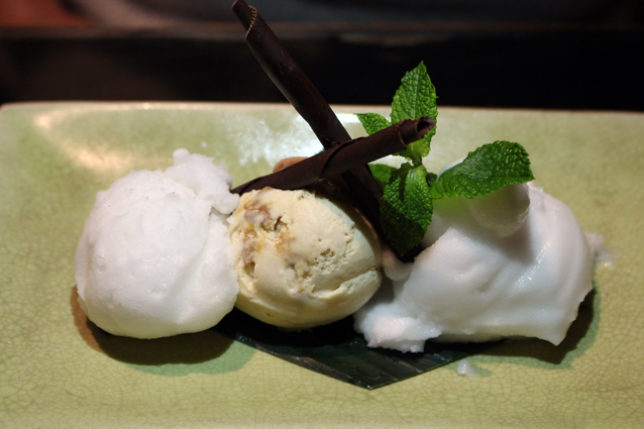 The hotel boosts two other dining experiences in addition to Zen Garden – there is fine dining in the hotel's award-winning Cambium restaurant or classic regional dishes with a continental flavour in the Le Blaireau French bistro. But as huge fans of Thai cuisine we loved every minute of our meal at Zen Garden and our relaxing country break at Careys Manor.
Careys Manor Hotel and SenSpa
Lyndhurst Road, Brockenhurst, Hampshire SO42 7RH
01590 624467
www.careysmanor.com
@careysmanor